Mwizi wa kuku, teacher 'chewed' student, and other odd cases that rocked courts in 2021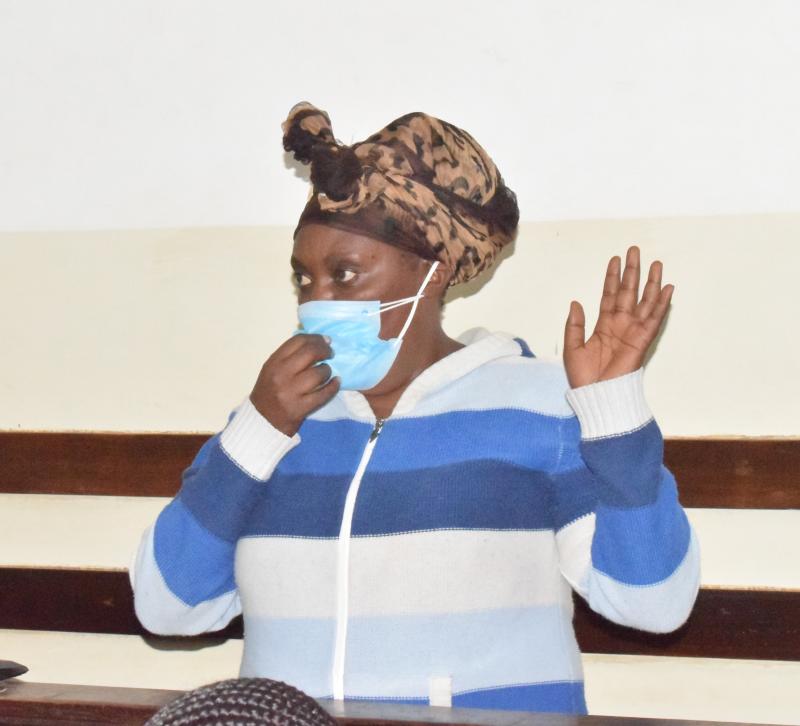 The past year, 2021, caught everyone unawares, what with Covid-19, endless lockdowns, economic meltdowns and other unexpected events. But for people who found themselves on the wrong side of the law, the year was definitely worse.
The Nairobian compiled some of the most shocking, weird cases which visited the corridors of justice in 2021. In April this year, a 71-year-old man pleaded guilty to raping a woman he had promised to link with a job in the city.
Emmanuel Mateka Malele was accused of committing the offence against a woman identified as PLM on April 19 at City Park forest in Nairobi. The court heard that the complainant was out tarmacking for a job when she met the accused. Malele then directed her to City Park with a promise of meeting to discuss the issue 'deeply'.
However, when they got there, Malele reportedly turned on the jobseeker and pulled out a knife, which he allegedly used to threaten her before he committed the act. But when he was arraigned before a Kibera court, Malele begged the court to give him time to sort out family matters, including sharing his properties, before his case began.
"It is true that I committed the offense but please don't remand me before I sort out some issues including sharing our properties. At my age, anything can happen to me in remand," he told Principal Magistrate Derrick Kuto.
Mother vs son
In another bizarre case, a mother took her son to court accusing him of stealing sufurias and chicken. It was alleged that Gerald Mukiri committed the offense on 20th May by vanishing with mum's properties valued at Sh15,000.
According to court details, Mukiri had asked his mother for money but she did not have any, and that is why he ended up stealing her property. However, the lad denied the charges and was released on a cash bail of Sh30, 000.
Son vs father
Still on family matters, a father accused his son of stealing from him. Amos Njoroge appeared before Kibera Senior Resident Magistrate, William Tulel, and pleaded guilty to stealing.
The charge sheet indicates that Njoroge stole 20 liters of paraffin, soda, rice, 24 plastic seats, building materials and other items all valued at Sh85,000. The items belonged to his father, Francis Njoroge.
The court heard that his parents had closed their shop to attend a funeral, only to find it broken into and the items stolen.
"That day, I killed a snake and found myself in this situation. I am a God-fearing man and I am asking for forgiveness. I have a young family and my mother to take care of," said Njoroge.
Hubby vs wife
Elsewhere in the Dagoretti area, one Philis Nanjala Wekesa was accused of scalding her husband with hot water over cheating claims on May 30. Nanjala claimed she returned home and found her husband in bed, but in the company of another woman.
She became furious and demanded to know who the woman was. The husband reportedly failed to come clean on the matter and instead asked her to pick her belongings and leave them in peace as he was no longer interested in her.
But according to the prosecution, Nanjala took a sufuria, which had hot water and splashed it on the chest of her husband, causing him bodily burns. She denied the charges and was released on a Sh30,000 bond pending trial.
Man vs lover
Before the hot water could cool on Nanjala's case, a Kasarani man was arraigned in court to face charges of damaging his former girlfriend's television. Fredrick Maingi admitted to committing the offense after separating from one Carolyne Wambui.
Maingi said he smashed the television valued at Sh20,000 and a home theatre worth Sh25,000 on March 7 after she dumped him. The accused said Wambui was his wife after he introduced her to his parents but she rejected him, saying that he was just a friend to her. However, the court advised Maingi to accept the breakup and move on.
Woman vs patients
Also in court, a woman was accused of orchestrating the theft of belongings of a patient who was waiting to be given medication at a hospital's chemist.
Mary Wangeshi, together with others who were not before the court, stole from Aluluel Lueth Kolnyin, a Sudanese national, on November 19. According to court records, Wangeshi stole two mobile phones, a necklace, a handbag, a Sudanese passport, identity card, yellow fever card and Jubilee Insurance card, all valued at Sh 62,000. Wangeshi denied the charges and was released on an Sh100,000 bond in the case that is still ongoing.
Changaa brewer vs customer
In a different case, a man said to be a chang'aa brewer was accused of knocking out a customer's teeth. Felix Otieno is said to have beaten up Edgar Maloba and knocked out two of his teeth during a scuffle at Otieno's house in Kibera's Kisumu Ndogo area.
Maloba got into a dispute with other revelers and an agitated Otieno responded by punching him, causing him grievous bodily harm. According to court records, Otieno had been hosting booze clients at his house.
While they were enjoying the drinks, Maloba is alleged to have started an argument with other revelers. Otieno allegedly punched him in the mouth and knocked out two teeth immediately.
Teacher vs student
Meanwhile, a 38-year-old teacher was accused of engaging in indecent acts with a 15-year-old boy. Loise Martha Musyoka, a teacher, is said to have committed the offense on October 16 at her house in Njiru.
It was stated that the boy received a call from Musyoka, his teacher, on October 5, requesting him to go to her house and help her fix wallpaper. The boy, who was not at home at that time, promised the teacher that he would be back the following day and then go help her.
The following day, the boy tagged along one of his friends and went to Musyoka's house where they also found seven other boys fixing the wallpaper. The boy alongside his friend later went back to her house to greet her.
Musyoka reportedly left them in the living room and went to her bedroom. The boy allegedly followed her to the bedroom to ask for access to a Wi-Fi connection. While there, the court heard that Musyoka is said to have taken advantage of the situation and kissed the boy repeatedly.
She made him lie on the bed, took off his and her clothes, and then forced her way with the boy. Complaints reached the school management. The boy told his mother what had happened and the matter was reported to the police.