Homa Bay Sex workers: Condom shortage killing business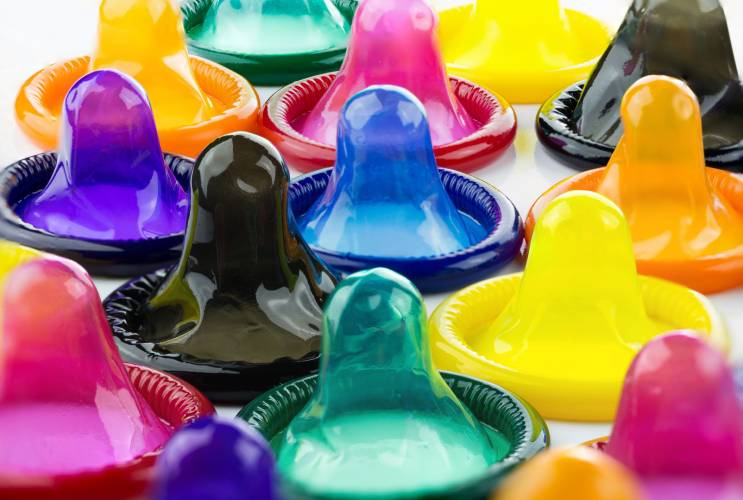 Female sex workers in Homa Bay County say they have incurred heavy losses due to a shortage of condoms. They said they mainly depend on condoms provided by the Government.
Following the complaints, we interacted with a group of sex workers in various towns in Homa Bay County to establish what was going on. At a hotel in Mbita town, we met a group of five sex workers.
They were initially hopeful, thinking we had gone there to seek their services, but got disappointed when we introduced ourselves as journalists who wanted to interview them. But after much persuasion, Cynthia (not her real name), agreed to open up.
Before the onset of the nationwide shortage, Cynthia said she used to get a carton containing 144 packets of condoms from a non-governmental organisation that distributes them in the area. That was enough for one month.
Today, she receives only six packets with only 24 pieces. She is expected to use the condoms for one month due to the shortage, but she says they are not enough for her needs. In the County, commercial sex work peaks on Wednesday, Thursday, Friday and Saturday nights. When condoms are available, Cynthia says she earns up to Sh6,000 a night.
But now, she says, she only gets an average of Sh400 in a night. More infuriating is when she has clients but she cannot sleep with them because she doesn't have a condom.
"I do sex work as a way of earning a living. I know all the risks involved hence I cannot have unprotected sex. I have to restrain myself from sex with a client if there is no condom," Cynthia said.
This caution, which must be applauded, is, however, exposing Cynthia and her mates to financial ruin.
"Yes, we need money, but health is more important. I would be getting a lot of money today had condoms been available," Cynthia said.
Obviously, the higher the number of men they have sex with, the higher the income. And it pays more when the man goes for several "rounds" because each shot, like a tot of hooch, is charged separately.
"A shot is Sh200 and after the man is done, we are expected to use another condom. We get disappointed because there are some men who can go up to six shots in one game but we cannot milk their money due to lack of condoms," Cynthia complained.
Other female sex workers also expressed similar concerns.
Millicent, who operates in Homa Bay town, said lack of condoms is making life unbearable because they are a tool of trade in this job.
"I pay rent and have children and other people who depend on me because of this job. I also need money to keep myself clean and admirable for men. All these are impeded by lack of condoms," Millicent said.
The women are pleading with the government to step in.
"We want the government to know that our livelihoods depend on condoms. Kindly avail them to the organizations which distribute them to us in various joints," said Emily, a sex worker in Mbita town.
The women prefer male to female condoms because it is easier to use.
"The process of using a female condom is too long and complicated," she says, noting that the female condom has to be worn a long time before intercourse. Also, it cannot be used. "Hence we prefer the male one. What we do is to carry the condom and ensure that a client puts it on before the game starts," said Sharon, a female sex worker in Mbita town.
But it is not just the women feeling the (pardon the pun) heat. Rose Atieno, an attendant of a popular lodging in Homa Bay town, said shortage of condoms had reduced their customers.
"We used to provide our customers with three condoms in our rooms as a marketing strategy. Today some of them don't come to our rooms because we don't have condoms," Atieno said.
Homa Bay County Chief Officer Health Gerald Akeche admitted that there is a condom shortage.
"We get condoms from the National Government through the National Aids Control Programme (NASCOP) but there is a shortage," Akeche said.
Nonetheless, he warned residents against unprotected sex, saying Homa Bay has a high HIV prevalence rate.
"Let people abstain from sex in case they don't have condom. Sex is not food for which you can die if you don't practise," Akeche said.
According to a 2018 Kenya Population Based HIV Impact Assessment (KENPHIA), Homa Bay County has a HIV prevalence rate of 19.6 percent.
Strangely, millions of condoms given out for free could be going to waste as Kenyans don't use them.
This came to light during a National Aids Control Council event that brought together stakeholders from counties to discuss condom use and state of HIV/aids in the country, among other things.
A report shows that condom use remains low in Kenya at only 14.3 condoms per man per year against the global target of 40 condoms per man per year.
"An estimated 190,110,760 condoms were distributed in 2020 against a projected need of 449,089,871 in 2020. When distribution exceeds use, it results in wastage.
"Investments in distribution require concurrent investments in demand creation activities," said the report.
Kenya identified a total of 17,854 condom distribution points in the 47 counties during the mapping exercise out of which 84 per cent (15,008) were either bars with lodgings or without lodgings.
"Condom dispensers were accessible in only 14 percent of all identified condom distribution points.
Installation of condom dispensers is ongoing in the potential distribution points to increase access, availability and use of condoms," the report said.
Some of the identified challenges were that condoms were not reaching rural and poor populations, and in some places priority populations.
"Inadequate capacity to manage condom programmes, especially with a total market approach, exposure to the high intensity messaging and skills building among young people who account for almost half of new HIV infections," it said.
Recommendations in the report included increasing investment demand creation, support for an adequate condom supply in the public sector, investment in leadership and coordination to strengthen market stewardship.
It was also noted that there was a need to invest in market data and capacity to use it to support social marketing organisations to achieve higher value impact.
- Additional reporting by Pkemoi Ngénoh