Village left in shock after man skins dog to buy flour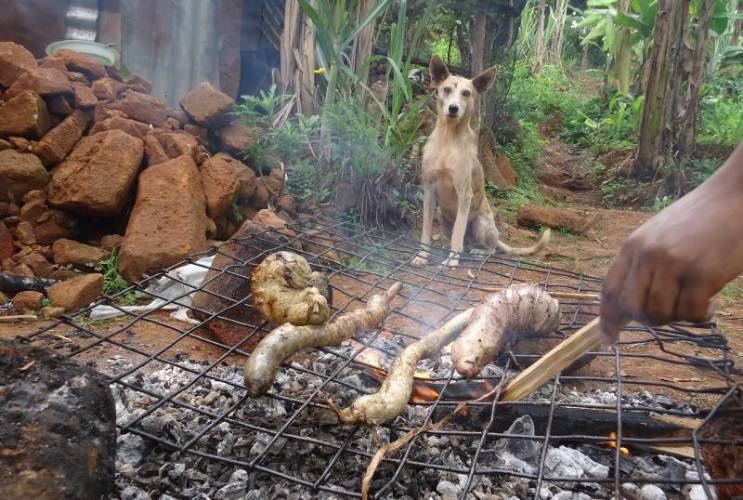 A man has been arrested for allegedly selling dog meat to unsuspecting neighbours in Meru County. Police officers attached to the chief's office in Anjuki in Tigania, arrested the man after receiving information from some members of the public that he was selling meat at his house.
Area Assistant Chief John Michuki said the officers raided the home and were shocked to find dog carcasses hanging from the roof in one of the rooms. The suspect, who was arrested a few metres away from his home, took the officers to one of the homes where he had sold some meat.
Michuki, who led the team to the home, found the family feasting on three kilogrammes of meat they had bought, before the suspect was handed over to Mikinduri police in Tigania East Sub-county. Michuki said the police would charge the man with selling meat that had not been inspected to residents.
"We arrested him with his meat and took him to Mikinduri Police Station," said the administrator.
Carrying a dog's hide and head, the suspect was frogmarched to the police station.
A resident, who would not reveal his name for fear of being ridiculed, said the suspect had lied to convince him to buy some of the meat.
"He actually woke me up in the morning saying he had some meat from a he-goat. He told me the goat had been gored to death by his employer's bull, adding that his employer had allowed him to have the meat," said the resident.
He said the suspect told him that since he would not be able to consume all the meat by himself, he was selling some of it at any price affordable to the residents of the area that has been hard hit by the ongoing drought.
The suspect, however, told police that he was in great need of maize flour to prepare ugali, hence, the decision to skin a dog.
"The flour was little and I just wanted Sh100 to buy some more flour. I have never done this before. I am begging the government to forgive me," he said.