Kakamega wives: We want our men back to warm our beds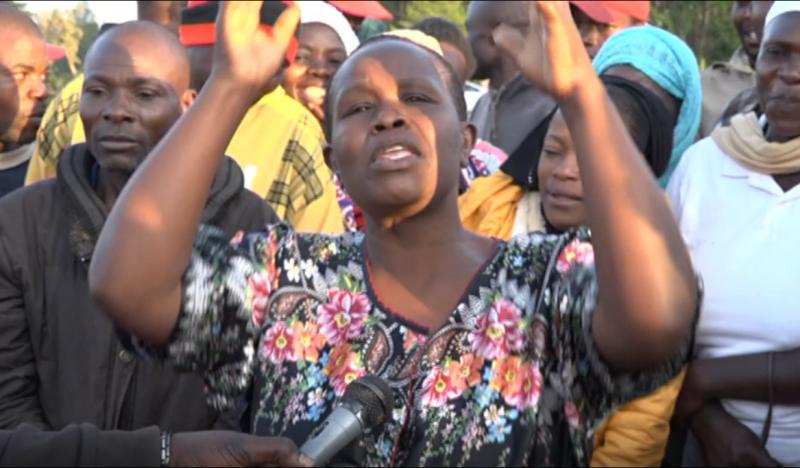 Women from Shibule village, Lurambi Constituency, Kakamega County, are up in arms over rampant cattle theft that keep their husbands out of bed. The women were speaking after one suspect was lynched by residents when he was caught with a stolen cow.
They say the theft has forced their husbands to spend the night outside the house to protect their cattle from being stolen instead of warming their beds. Some of the women say their marriages are now on the rocks due to constant quarrelling with their husbands over conjugal rights.
"Cattle theft in this area has brought most of our marriages to the verge of collapse because many of us want children and to have more time with our men. In some cases, it has led to infidelity," said Alice Anangwe.
Anangwe urged the government to intervene and beef up security in the area so that they can save their marriages.
"The work our husbands are doing is not their job, that is the role of police officers. Their role is to spend time with their women, not in the cold at night guarding livestock," she said.
Another woman, who did not want to be named, said most of those affected are young couples because the youthful men are the ones sent out to guard the livestock on most of the occasions because of their power and energy.
"I am still young. I have the urge for sex and I also desire to have children, but I cannot because my husband spends more time outside the house at night keeping watch. This puts me in a difficult position because I can't get enough time with my husband," she said.
The women urged authorities to deploy more officers and set up a police station in the area to break the stock theft syndicate, otherwise they will take law into their own hands.
"If the government cannot protect us we will do whatever within our powers, including staging the mother of all protests to ensure there is security in this area, so that our husbands can stay inside their houses with their wives and families," added a woman. Another woman said she feared for the life of her husband. She said she has been married for six months and they are yet to get a child.
"He spends his time helping my in-laws in watching over family cattle. The assignment is very dangerous to his life. What if the thieves kill him? It means I will not have any children. I, therefore, call upon the police to act swiftly and beef up security in this area," she said.
According to Edwin Ashikhube, whose cow had been stolen before it was recovered from the thieves, most marriages are experiencing turbulence because of lack of conjugal rights.
"As much as I have children, my wife is always on my neck complaining that she is not getting her conjugal rights. That is not my wish. The problem is theft in the area where we are forced to protect our cows that are a source of livelihoods for our families," he said.
He urged the government to deploy more officers and stop the theft. Shibuli chief Samuel Shilabile, however, urged the residents, especially women, to be calm and not take the law into their hands, promising to sort out the insecurity issue once and for all.
He called upon the residents to stop mob justice, but to use legal means to address their concerns.
Kakamega Central Sub-county Police Commander Daniel Mukumbu said two suspected cattle thieves were lynched while two others managed to escape. Mukumbu urged the residents to work with the police to stop the gang and have them arrested.