How Muliro Gardens changed from a sex den to family park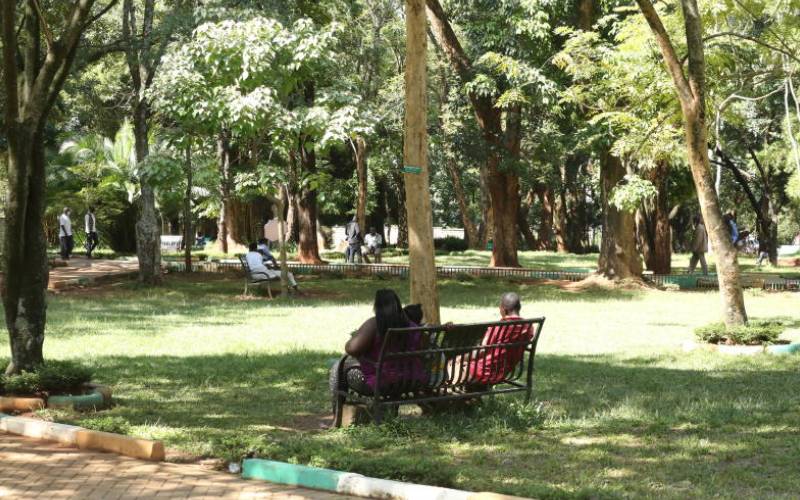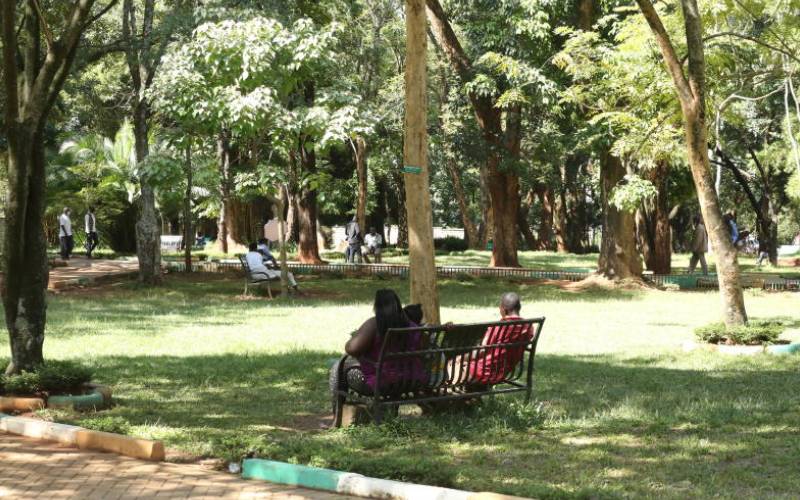 A few years ago, the mention of Muliro Gardens evoked memories of 2011 leaked photos of perverted couples playing sex in broad daylight at the park in the heart of Kakamega town.
The acts sparked loads of criticism, forcing church leaders to visit the site for cleansing sessions with anointing oil, frankincense and prayers.
Commercial sex workers, naive couples, cheating spouses and perverts had turned the bamboo benches at the bushy recreational park into a love-making bed.
Even teenagers, especially university and local secondary school students within the town, would make out at the infamous benches.
When Wycliffe Oparanya took over as Kakamega Governor, he gave the recreational facility a face-lift, funded by the World Bank through the Kenya Urban Support Programme (KUSP) to the tune of Sh61 million.
After the renovations, the wooden benches are no more.
In their place are paved walkways that cut through the garden with two giant lockable gates, running water, metallic dustbins and manicured gardens with indigenous trees that have replaced a bamboo forest that had occupied a large section of the park.
Sudi Lane, which passes near the recreational facility, was also upgraded to bitumen standards, complete with a taxi parking well-fitted with cabros.
The recreational park that sits on 6.5 acres was named after the fiery opposition politician Masinde Muliro.
It was opened to the public in December last year.
"I used to spend at least Sh5,000 every weekend taking my children for an outing in local hotels after a busy and tiresome week in school. After the park was opened, this budget was reduced to Sh500 since all I need is to buy water and snacks," said Martha Lutome.
Lutome told The Nairobian that it was good riddance to keep off sex perverts from Muliro Gardens by renovating it, saying the recreational facility has regained its lost glory.
"The county government should turn the park into an income-generating facility by allowing the locals to conduct ceremonies like weddings, graduations, and birthday parties at a fee," said Lutome.
Her sentiments were echoed by Benard Vuhunji, who said he no longer goes to Kisumu over the weekends to relax, saying Muliro Gardens is the place to be.
Vuhunji wants the county government to consider constructing a swimming pool at the recreational facility and hotels, saying it will go a long way in generating revenue, which will spur the development of the county.
The park hosts between 500 and 1,000 people daily but the number doubles over the weekend, with a hive of activities.
The county government has set aside Sh50 million in its Annual Development Plan (ADP) for 2022/2023 financial year for landscaping the garden.
Kakamega County Assembly Finance and Economic Planning Committee Chairperson David Ikunza said part of the money would be used to instal CCTV cameras around the park to beef up security.