Stop humiliating my wife, ACK Reverend warns Bishop Waweru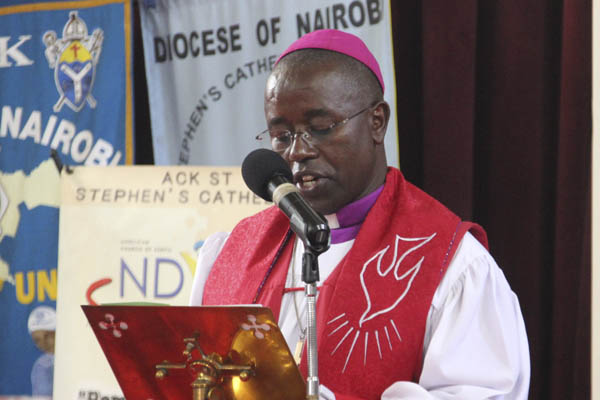 Three top religious leaders are embroiled in bitter accusations of gross misconduct and sexual harassment, where a husband has even warned a bishop to keep off his wife.
The simmering storm at the Anglican Church of Kenya (ACK) Nairobi Diocese involves Canon Jane Nyaguthii Mwangagi, the vicar at ACK St Barnabas Parish in Lang'ata, who has accused Bishop Joel Waweru Mwangi of harassment.
But the bishop has denied the accusations and claims Nyaguthii resorted to the wild claims after he ordered a financial audit at her parish.
The ugly spat has sucked in the police and the Federation of Women Lawyers (FIDA), causing disquiet and division among church members. This has also prompted the canon's husband, Reverend Japhet Kathenya to warn the bishop against getting close to his wife.
Canon Nyaguthii first reported the harassment claims at Langáta Police Station before heading to FIDA, unhappy that officers were dragging their feet. She recorded a lengthy statement, claiming Bishop Waweru has for the last four years persistently pestered her.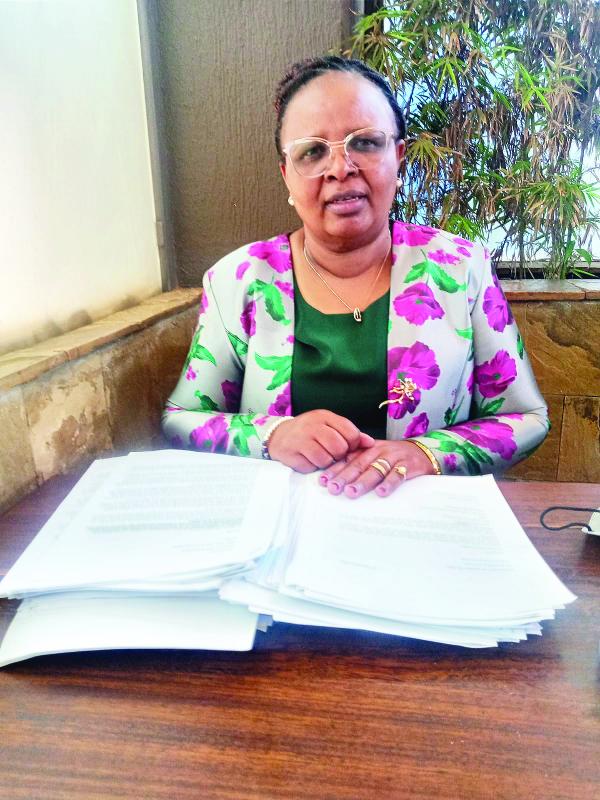 One instance is alleged to have happened on June 1, 2016 at St Marks Church in Westlands, where she was the vicar before being transferred to St Barnabas.
She says she was in her office when someone knocked at the door. The visitor was her boss who looked nervous with his hands in his pocket. She claims when she invited the bishop to take a seat, he declined.
"Suddenly, he grabbed and tried pushing me down to the sofa. I screamed and hit him with my elbow, freeing myself," the canon claims in her statement.
Official complaint
The initial complaint was recorded under OB 34/8/8/2021 and the contents shared with Anglican Archbishop Dr Joseph ole Sapit.
She says she has suffered in silence and that is why she sought help from the police and FIDA, claiming attempts to resolve the matter internally have failed.
The canon traces her troubles to May 2011 when Bishop Waweru reportedly started making advances during a retreat in Kirinyaga.
The latest demand, claims Nyaguthii, was made on June 13, 2021 when the bishop visited her St Barnabas church. She claims the bishop pressed her, pretending to remove a stain on her attire.
"The bishop has resorted to humiliation and intimidation after failing in his advances," says Nyanguthii whose husband, Kathenya, is also a cleric.
At one time, Kathenya was forced to personally write to Bishop Waweru, pleading with the senior cleric to keep off his wife.
"For these reasons, I am now forced to put this into writing and formally complain to you, with a request that you should, my Lord Bishop, stop demanding to have sex with my wife Jane," complained Kathenya in the letter dated August 12, 2021.
Although it is not clear whether police summoned the bishop to record a statement over the allegations against him, a senior officer at Langáta Police Station said the file has been transferred to Directorate of Criminal Investigations (DCI) headquarters.
The officer claimed investigations commenced as soon as the complaint was made and the file forwarded to Office of Director of Public Prosecutions (ODPP), which was returned with recommendations to fill certain gaps.
"But we were unable to move since the canon became uncooperative by demanding that our summons must be in writing. We took the file to DCI headquarters last week after she complained," said the officer.
The investigation officer at DCI headquarters, a chief inspector, was non-committal on whether he is aware of the matter saying, "Only the director (George Kinoti) can comment since all complaints pass through him."
FIDA, on its part, warned the bishop to desist from making unwarranted advances or seeking favours and continued harassment of the canon.
"Take further notice that should you, in any way whatsoever, proceed to humiliate, intimidate, harass, attempt to rape or sexually harass our client, FIDA-Kenya shall institute all mechanisms available within the law to ensure justice for our client," wrote FIDA boss Anne Ireri.
The Nairobian tried to reach out to the bishop for his comment, but he did not pick calls or respond to text messages.
His personal assistant, Reverend Geoffrey Okapisi said he was not in a position to respond on his behalf.
Denied claims
The bishop nevertheless, officially wrote to Canon Nyaguthii, dismissing her sexual harassment claims.
"First, we categorically deny any and all allegations of sexual misconduct as alleged or at all. The allegations are clearly malicious and motivated by your misguided and misconceived feelings of bitterness and hatred towards the bishop. I do not have any feelings of hatred towards you as alleged or at all," says Waweru in the letter dated August 13, 2021.
He accuses the vicar of blackmail and attempting to defeat justice after he ordered investigations into possible financial impropriety.
"Take note that, besmirching my office, spoiling my name, lowering my esteem among right-thinking members of the public, damaging my personal character, spreading innuendos, making false allegations to the police, publishing untruths, spreading baseless allegations and utter falsehoods will not be helpful in unravelling any financial impropriety issues and will further not stop the due process from being undertaken," wrote Bishop Waweru.
The same letter is copied to Dr Sapit, the diocesan chancellor, provincial secretary ACK, vicar general diocese of Nairobi, diocesan administrative secretary, diocesan treasurer Nairobi Diocese, Archdeacon Langáta Archdeaconry, churchwardens ACK St Barnabas parish Otiende and treasurer ACK St Barnabas parish Otiende.
According to the bishop, the saga is a case of sour grapes after Canon Nyaguthii was transferred from St Marks Parish where, he claims, the vicar was a poor leader.
"Before your transfer, there were complaints of unlawful termination and summary dismissal of church employees without following due process. There were also issues of insubordination to express resolutions of the diocesan synod," Bishop Waweru says in his letter.
Financial matter
At the centre of the financial audit is the loss of Sh1,061,544 that led to the dismissal of Dorah Atieno Oduol, the secretary at ACK St Barnabas.
Atieno was fired on July 28, 2021 after a Parish Church Council (PCC) resolution.
"Following your absconding from work and furthermore your abuse of office by way of theft of church offertory entrusted to you as discussed with you, it has been decided that you be summarily dismissed from church employment from the date you failed to return to work," states the dismissal letter by Canon Nyaguthii.
Five days later, Waweru wrote to Nyaguthii, protesting that due process was not followed to sack Atieno.
The bishop demanded an explanation in writing, explaining circumstances that led to Atieno's sacking.
Two days after responding, Nyaguthii was asked on August 5, to proceed on leave to pave way for a financial audit.
"Following the summary dismissal of Dorah Atieno Oduol and your response to the concerns that we raised, we ask you to take one month paid leave as from August 8, 2021 as an investigation is done on financial issues that are raised in your response. You are not authorised to hold any church or parish meetings with immediate effect," wrote Bishop Waweru.
Nyaguthii insists the right procedure was followed accusing her boss of meddling into affairs of her parish in his "ill schemes" of continually intimidating her after she turned down his sexual demands.
The canon wonders why Waweru was concerned with the matter yet Atieno did not raise any appeal or express reservations about the manner or reason of termination of employment.
"What is perhaps more disturbing and worrying is how you have personally taken it upon yourself to crusade, defend and protect an employee who has since transgressed on management of church finances, when it should obviously be your duty to protect the parish and church in general against such transgressions," says the canon.