Why burglars cook chapati, shave pubic hair of their victims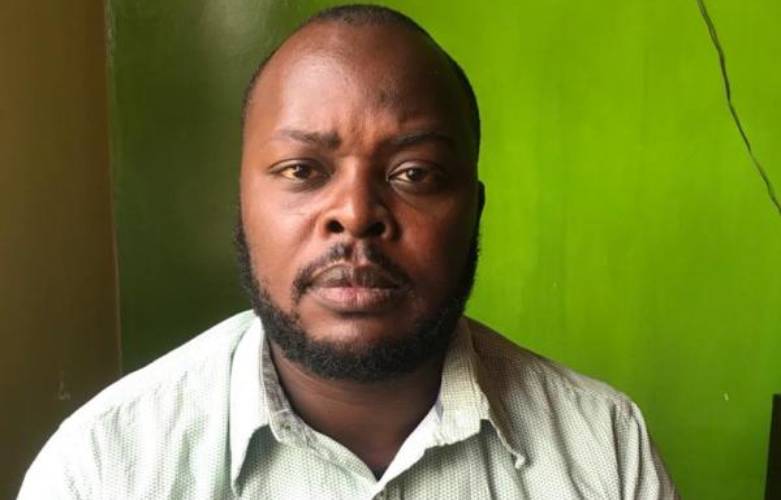 VINCENT OBWOCHA is a criminologist. He tells SILAS NYAMWEYA why big crimes are hard to nail unlike small crimes like stealing mangoes
Kenya is a very religious country. But why do we admire looters and the corrupt?
Criminals are just like any other human being. They worship, fall in love, make political choices and have role models. It doesn't mean the religious cannot engage in any sin. Therefore, majority of Kenyans are potential criminals. It is only that we do not approve our bad behaviour, but only see dirt in others.
How are crime patterns in Nairobi different from other counties like say Kisumu and Mombasa?
Majority of criminals in Nairobi commit white collar crime because of high levels of education and exposure while rural counties record mostly blue collar crimes. Urban areas like Nairobi experience different crime patterns because there is more money and probability of being caught is low unlike rural areas. Therefore, location can influence the type or nature of crimes.
A Kenyan who goes to church somehow does not think reversing mobile money is a crime?
Majority of Kenyans have lost faith in the church. They feel like church owners and leaders preach water and drink wine. One, therefore, will approve bad behaviour by naturalising or rationalising it by thinking that "if they are stealing from us why not me? or if I reverse my contribution who is the victim?" or even justifying that they are not stealing but simply reversing their money.
What gets into the minds of burglars who decide to prepare chapati?
Because that could be their signature, calling card, or trade mark. In fact, there are those who will have a long call at the door, others will shave the victim's pubic hair after rape. They are simply trying to tell you who they are and it makes it easy for investigators to profile criminals.
There are criminals who use 'madawa' and majini. Such crimes are not even in our Penal Code...
It is a challenge to the criminal justice system and this should be a wake-up call for inclusion of such crimes in the Penal Code.
Big crimes are hard to nail unlike small crimes like stealing mangoes. Big money thieves are also handed lenient sentences. How come?
Those who commit big crimes have good knowledge on how to conceal their criminal behaviours and also our criminal justice system has failed. If you have money you can easily walk out. I call it buying and selling of justice.
How would you solve corruption as a crime in Kenya?
Punishing severely will deter any crime, so is corruption. We should also create awareness to the public on how to prevent, detect and report corruption. Increasing the perception of being caught and the consequences thereof when involved will help deter corruption.
How did your childhood influence you to take up criminology?
I always wanted to investigate anything and luckily, after high school my mentor, Prof Omosa Ntabo, was among the first criminologists in Kenya, so I became interested in studying criminal behaviour.
Some countries such as Norway have 'open prisons' where inmates go to work and return in the evening. Can that work in Kenya?
This is something that can be adopted in Kenya since it has a high potential of success in reforming criminals entirely. This owes to the fact that since they already interact with the members of the society, they won't find a problem being accepted once their sentence is complete. This can also help in reducing the high number of repeat offenders in Kenya.
What makes Kenya so attractive to foreign crooks?
Because you can easily bribe your way out including avoiding or getting out of prison. Our criminal justice system is also vulnerable in the sense that evidence or a case file can be stolen due to corrupt officials. Such tendencies will attract any foreign criminal.
American prisons are private businesses. Can that work here?
No. Kenyans are not ready for that. We need to reform our criminal justice system before thinking on privatization of prisons. We need to make our justice system trustful, encourage a corruption free society, ensure sound reforms to the prison department then think on making prison a private business.
What are the commonest crimes in Muthaiga as opposed to the neighbouring Mathare slums?
Muthaiga has white collar and organised crimes like drug trafficking, money laundering, and smuggling as opposed to Mathare where you will find pick pockets and other petty offences.
We have had very few new prisons in Kenya since independence. Why yet population has grown?
Because criminals are a minority in society and we have also embraced alternative forms of punishment such as probation and out of court settlement thus reducing congestion in prisons.
There are many Kenyans who are wrongfully jailed. The justice system is not always just…
Yes, because of corruption and poorly trained professionals. Inaccuracy in enforcing the rule of law has led to conviction of innocent Kenyans.
As a criminologist, what do you know about Kenyans that others don't?
Kenya is a society that needs to undergo social pathology. We have become a sick society that needs a cure. There is a breakdown of the primary basic institutions: Family, religion, economy, politics and school. They need to be reformed so that we can have a more upright society.
There are very few burglaries in Maasailand. It is hard kupigwa ngeta. Also, very few Maasai politicians have been convicted over corruption. What explains that?
Some communities are law abiding unlike others because of culture, religion and family values. Maasais naturally are not idle. Majority are pastoralists and it is not easy for them to engage in criminality besides cattle rustling.
Tuwaheshimu mashujaa wetu
Naishi kuamini kwamba hakuna kitu kinachofaa kudhaminiwa na kuheshimiwa kama ile hali ya mtu kuwa tayari kuaga dunia akitetea nchi yake.