Postmortem on dead chicken, cows is witchcraft!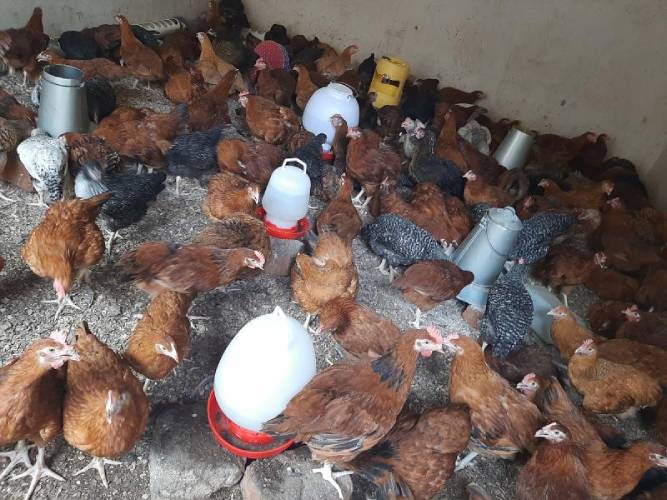 Kakamega residents are up against attempts to introduce postmortem levies on chicken and livestock. The proposals are contained in the Kakamega County Finance Bill 2021 currently at the public participation stage. If passed, the Bill will see residents pay between Sh250 and Sh1,500 as postmortem charges whenever their poultry or domestic animals dies.
Speaking during a public participation meeting on the Bill held at Kakamega town social hall, residents wondered how the county government expects them to pay more levies on chicken, which is considered a delicacy in the community.
The Bill proposes that in the event where domestic animals and birds die, the owner must submit them for postmortem to know the cause of death before disposal. For instance, residents will pay Sh250 for chicken and other birds, Sh300 for sheep, goats and pigs, while dogs and cats will attract Sh600 postmortem fees each.
Residents keeping horses and donkeys will have to part with Sh1,500 and Sh500 respectively for postmortem.
But it is the postmortem charges on birds that appear to have generated a heated debate in the county.
Residents lamented that it would be disrespectful and abominable to conduct a postmortem on chicken and worse, charge levies on dead chicken.
Nancy Limera from Shinyalu termed the new levies unrealistic because many people keeping chickens in the county are poor.
"This is unfair and against our culture. How can I pay for the postmortem fee for my animals and birds? In fact, how will they know that they have died? I might decide to dispose the carcass secretly and nobody will know it," said Linara. Linara urged the county assembly to reverse the proposals.
"Let the county government scrap off all those levies imposed on our animals and birds, they should think of something else to raise their revenue and leave our chicken and livestock alone," said Linara.
Some of the residents argued that they would rather eat a chicken that dies from normal poultry diseases than take it for postmortem.
Moses Osome from Mumias West said imposing postmortem levies on chicken and other animals could see many people resort to poor disposal methods to avert the taxes.
"This is a strange proposal that has just been introduced, we never had it before, the charges are punitive and do not make sense," said Osome.
Josphat Shipendi, Idakho elder from Kakamega County noted that the proposed legislation is going against community practices. The 78-year-old argues that in Luhya community, a postmortem has never been performed on any livestock or poultry.
"By doing a postmortem on poultry and livestock it means you are either putting up a case against the things God gave us to enjoy as food, which is wrong. They are not human beings in the first place," says Shipendi.
Additionally, he says traditionally in cases where a chicken died naturally, people used to boil it with herbal medicine, draw out the poisoned water that it had absorbed and later, it was ready to be cooked.
"We never throw away chicken. For domestic animals which died mysteriously, we used to bury their internal organs and external ones separately to allow continuity," he states.
Shipendi warns that if the law is going to pass, the community risks a serious plague or bad omen.
"If we are not careful with this legislation, then we are going to have a scenario where poultry and domestic animals are going to face extinction in the near future. Animals are not supposed to be subjected to modern laboratory tests," he warned.
David Ikunza, Chairperson of Finance and Economic Planning Committee, steered clear of the debate but promised to have all concerns raised to be captured by his team.