Church leader divorces lesbian wife he met on Facebook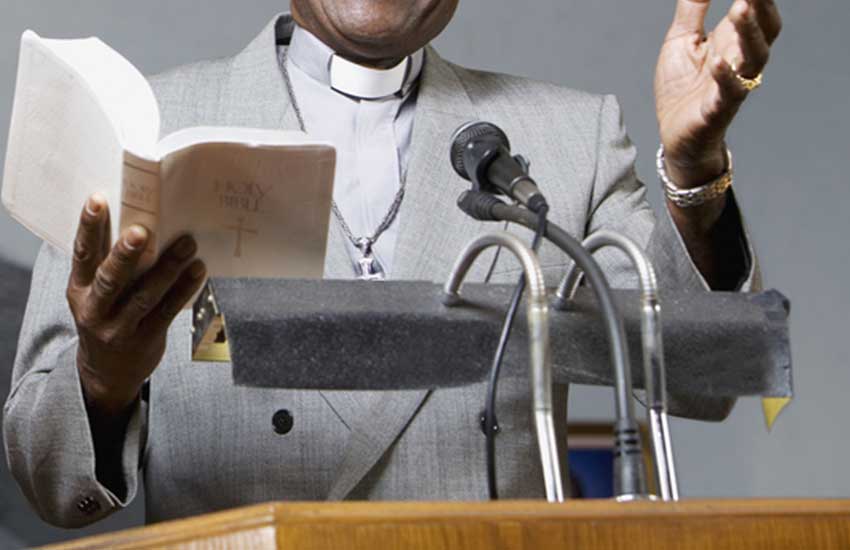 A Nakuru court has dissolved a marriage between a church official and a woman he accused of being a lesbian.
The applicant, named in court papers as FJO, moved to court seeking to end his marriage to PNM. They had been married for five years and have one child who was born on June 1, 2018.
PNM did not file a response to the suit.
While annulling the marriage, Principal Magistrate Yvonne Khatambi said the union was irretrievably broken down as efforts put in place to salvage it had proved futile.
"It is evident that both parties are no longer interested in the marriage and that there is no possibility of reconciliation. In the absence of any other position to the contrary, I hereby dissolve the marriage between the petitioner (FJO) and the respondent (PNM)," reads the judgment delivered on Tuesday.
When he filed the case, 30-year-old FJO told the court he wanted his marriage with a woman he met on Facebook in 2015 dissolved after he discovered she was a lesbian.
By the time they started dating, PNM was a college student in Nairobi. Their wedding was on April 16, 2016 at a church in Nakuru.
He told the court they did not consummate their marriage until after eight months because his wife had no interest in him.
FJO, who was said he was a worship leader and a part-time music trainer at a Nakuru-based church, accused the woman of being cruel and denying him his conjugal rights. It was after their wedding that FJO told the court, he realised his wife was not interested in getting intimate with him.
After some time, FJO said, his wife would confide in his sister and sister-in-law she was sexually attracted to fellow women and that she had been practising lesbianism online.
While testifying before the court last month, the man said PNM only opened up about being lesbian after pressure from their families as they tried to help them sort out their issues.
"She told me she had no interest in men and that she practiced lesbianism," FJO testified.
The man stated that their marriage had broken down owing to irreconcilable differences and lack of communication.
FJO said his wife refused to support his career in the church which compounded their problems further. He told the court they were emotionally disconnected.
The man told the court he felt betrayed and embarrassed by the actions of the woman.
During the five years they were married, FJO said they got intimate less than five times, the last time being in 2017.
"I lost interest in the marriage. I felt embarrassed I was a worship leader. I even stopped going to church as a result of embarrassment," said FJO.
He said he was depressed and that no marriage existed between them as they had separated three years ago.
All he wanted was to have the marriage dissolved so they can be set free to move on.
The court noted the woman, though duly served, failed to enter an appearance. Thus, the matter proceeded for the hearing as an undefended suit.
The magistrate said the fact that the woman confirmed she lacked interest in men and that she was a lesbian caused embarrassment to the man who was a church leader.