Kapsabet town: Where witchdoctors fight with preachers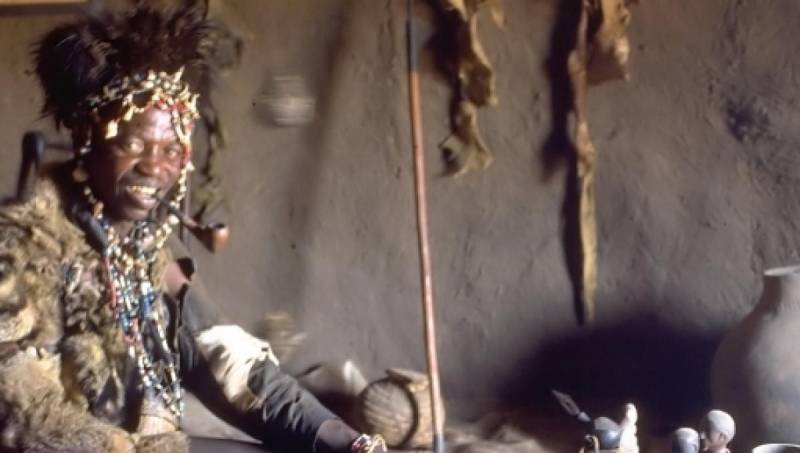 In Kapsabet town, Nandi County, there are tens of posters advertising witchdoctors' services. The number of such posters and the outrageous services they market have grown over the last year.
It's through these that Ezekiel (not his real name), a 32-year-old, saw an irresistible offer promising to help him get a job.
"I called the number and a man responded. He told me to go to Eldoret where he operates and I request for his services to help me get employed after years of searching for a job," he said.
A community health graduate, Ezekiel had attended more than 20 interviews in the last five years since he completed his college education, without luck. So when he saw an alternative way, he took it.
He travelled to Eldoret early this year to meet the witchdoctor in Langas estate.
"Someone was sent to pick me up from where I had alighted. I was taken through the slum to a single room where I met a middle-aged man and after listening to my case, he assured me of getting a job within 30 days and I should pay him Sh2,000 as down payment," Ezekiel said. He was supposed to pay Sh10,000 from his first salary.
Six months later, the father of two has not even attended an interview.
"I am not alone. I have five other close friends who have gone to the witch doctors but they cannot speak out. The promises given have never materialised, even the assurance of having a flourishing business," he said.
He said one of them parted with Sh50,000 after another witch doctor from Kakamega gave him paraphernalia of dead animal skins to attract customers. Nothing came of it. Apart from Eldoret, the witchdoctors are from Kakamega, Eastern regions of Kenya, Uganda and Mombasa.
"Since the beginning of this year, 10 women have died in very unclear circumstances. Most of them are traders who experience some sort of mental challenges and claim to be haunted by bad spirits and within a short period of time, they pass away," said Rev John Chahilu of Christ Redemption Ministries.
Imam Mohamed Sadala, who doubles up as the chair for the Nandi Imams Association, said people have been lured into buying into dark spirits to negatively influence the faithful.
"We excommunicated three people disguised as preachers. One of the believers identified them and they had been hawking what they claimed to be supernatural powers in the mosque. They have never come back," said Imam Sadala. Dr Peter Rono, a church elder in Nandi, urged the county government to crack down on illegal businesses in Kapsabet town and its environs, which he said were perpetuating idolatry among the population.
"It is disturbing to see such posters outside churches; they are mounted at night," Bishop Rono said.
Kapsabet town manager Richard Ng'eny said he had received complaints from religious leaders.