Rev Lucy Natasha rep: Our Church is a beacon of hope, oasis of God's love, and a sanctuary of worship: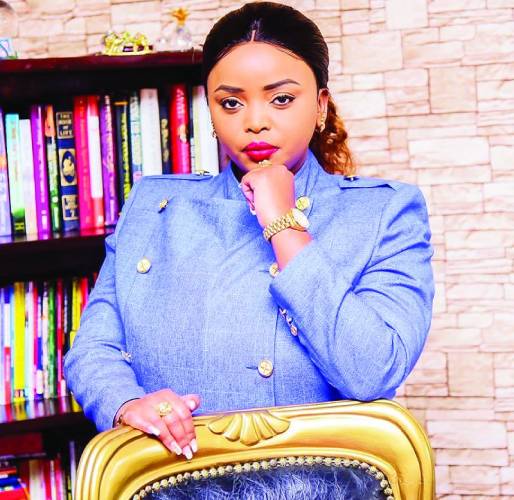 Reverend Lucy Natasha's church has distanced itself from allegations that having been doing rounds on social media. This comes after a woman took to social media to claim how her life changed drastically after joining the church sometimes in 2014.
She also claimed to have been introduced to a Nigerian preacher at the church, who turned out to be different character, contrary to her expectations.
But a statement shared on Empowerment Christian Church Nairobi, which is associated to Rev Natasha, stated, "We seek to unequivocally dissociate ourselves with a malicious story tarnishing the reputation of our leader Rev Natasha and the ministry we are doing"
"We began our Miracle Monday Services in October 2017 and the same has been publicly broadcast on our official handles. In the greatest words, the story and expose going round is totally false, unfounded, and out there to disparage our mandate," it added.
The church described the said account as a pseudo, citing that it has since been deactivated ad that she and/or her cohort has never been part of the ministry.
"We wish to categorically state that we are a ministry committed to maintaining Biblical standards both in Theology and practice. We are above board and deal with all attendees, members, public with utmost respect and integrity" they stated
Pointing out "Our church Empowerment Christian Church ECC remains a beacon of hope, an oasis of God's love, and a sanctuary of worship, prayer and the Bible."