Are patients stealing mosquito nets from Matungu Sub-County Hospital?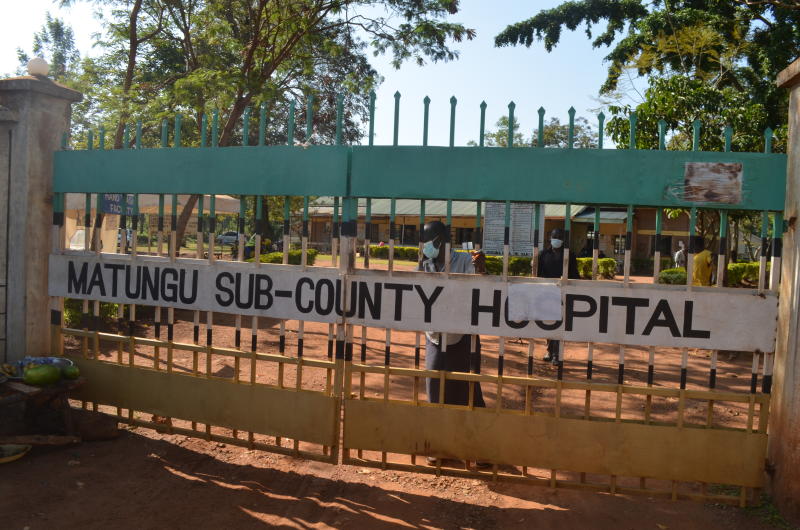 All is not well at Matungu Sub-county Hospital, Kakamega County. Mosquito nests are disappearing at a rather fast rate. And the culprits are patients!
According to the hospital's management, they noticed that mosquito nests at the hospital were disappearing and upon investigations, they found out patients were stealing them.
"I have a patient who ought to sleep under a mosquito net because she is pregnant, but the hospital is not able to provide one since most of them have been stolen. It is sad," lamented Mwanaishi Awinja, a nurse.
The revelations came after Matungu MP Peter Nabulindo conducted an impromptu visit to the hospital, demanding to know why the facility had been run down. But the hospital management pointed accusing fingers at some of the patients who they claimed steal the nets after being discharged.
Matungu Sub-county Hospital administrator Hillary Keverenge said it is a worrying trend that patients can steal mosquito nets and asked the security personnel to be on high alert.
"The patients usually leave with the nets. You can see the hooks, which are supposed to be holding the nets are just hanging," said the administrator as he took the MP around the hospital.
Keverenge said the hospital had invested a lot in buying the mosquito nets and they are losing a lot of money.
"Our budgetary allocation doesn't allow us to keep replacing the nets. The only thing we can do is to sensitize patients not to hide the nets in their bags since it costs us a lot," he noted.
Nabulindo challenged the ministry of Health to give out mosquito nets to expectant mothers at the facility.
"We are reliably informed that distribution of mosquito nets was stopped, yet these mothers needs the nets to protect themselves and their bundles of joy," said Nabulindo.
The MP promised to support the hospital in sourcing for mosquito nets and distributing them to households.