Riswa! Church condemns daytime sex workers wooing their holy men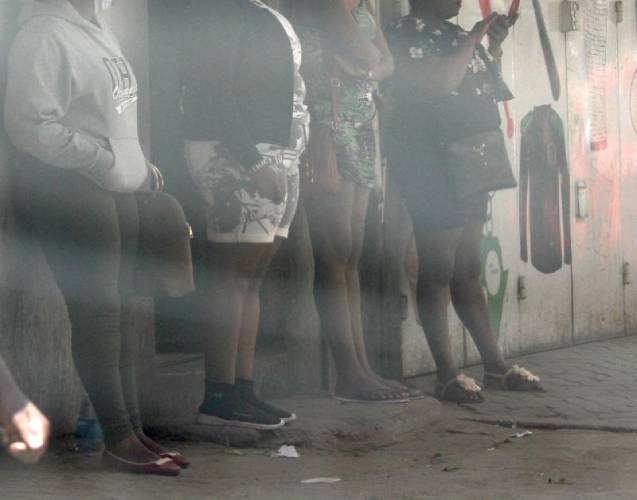 A city church has asked the government to help it chase away sex workers operating outside the house of God during the daytime. House of Judah Church on Ndumberi Road associated with gospel artiste and preacher Ruth Wamuyu says the women, who show up outside the church even on Sundays, have tainted the place of worship.
"That is why we have written to police and Nairobi Metropolitan Services for assistance. Sometimes, the hookers grab members coming in to worship to attract attention. This has left the church with a bad image," a church official told The Nairobian.
The official added: "Smell of the bhang and cigarettes they smoke outside goes all the way to the pulpit. We are also concerned that some of them chew miraa and spit on the pavement. That could spread serious diseases to those who might step on the pavement."
Also affected are businesses in nearby roads such as Charles Rubia Road and Ngariama Road. Business people in the areas say sex workers show up as early as 7am. They say the hookers have been flocking to the area since the completion of a business building that has several pubs on the ground floor and many other businesses that opened recently in the area, including miraa dens.
"In fact, there is another church in the same building that has a lodging below it where clients take the hookers to do their things there. It is a serious issue that we want to have solved. Sometimes, police lob teargas to disperse the girls but they don't stop," said Nick Muiya, a trader.
Kenya Sex Workers Alliance programmes coordinator Carol Njeri said they had got reports about the hookers operating in the area and asked them to avoid the neighbourhood.
"They also have children. That is why they go looking for customers during the day since some clubs and bars have been closed due to restrictions brought by coronavirus," she said.