Exclusive: Wealthy wazungu used, conned and dumped by Kenyan women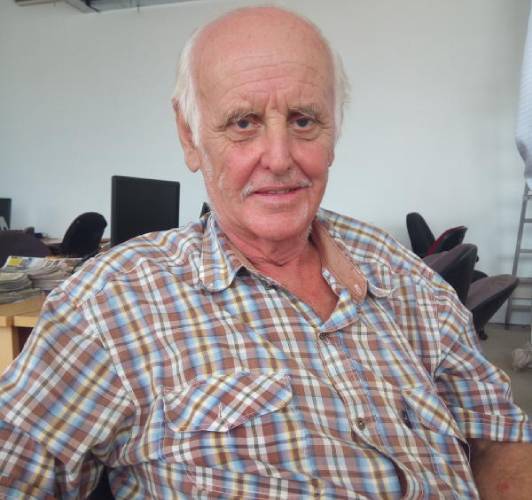 Like their forefathers, these jungus landed in the country with the spirit of adventure; ready to explore and enjoy their retirement.
Most of them, went straight to 'Coast' and not only fell in love with the weather but also beautiful Kenyan girls.
These retirees from Europe, Asia, Britain and Northern America emptied their bank accounts to invest in their women.
They lavishly entertained their women, bought fancy cars and spent days in high end clubs and villas by the white sandy beaches of coastal towns.
But in no time, their bed of roses turned into thorns after their lovers and friends schemed against them and swindled all their hard-earned wealth, drying their coffers and leaving them broke, sick and helpless.
Now, some of them live like paupers in the streets of Mombasa, Kwale, Kilifi and Lamu.
At the Mombasa Law Courts, civil cases on property disputes between these foreigners and their lovers are many. Some of the disputes have ended in foulest murders.
Tononoka Children's Court is also full of child custody disputes, with foreigners being asked to pay millions of shillings for child support each month by their Kenyan estranged lovers.
Theodor Fischer shot himself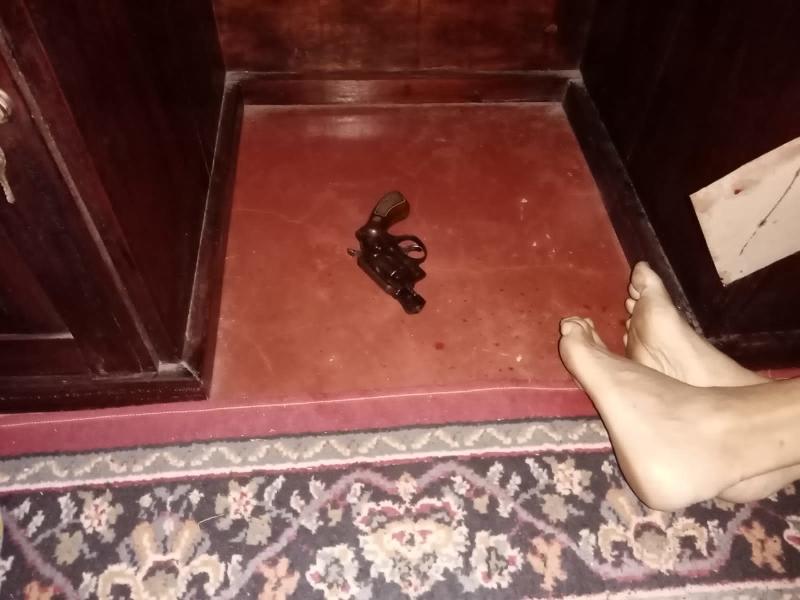 The recent death of Wolfgang Fischer, a German, who reportedly shot himself at his house in Kibundani area of Diani, is one of the many tales of foreigners who have been swindled of their property and left broke.
Fischer left a suicide note, which detectives are now investigating to unravel the mystery surrounding his death.
He shot himself in the mouth, with the bullet exiting at the back of the head.
The 82-year old, who had been residing in Diani for the last 30 years, addressed the note to the Officer Commanding Diani Police Station. He protested a number of issues, including wrangles with his in-laws over property, his deteriorating health and how he lost prime plots to people he knew.
"The man alleged that he has not been happy for the last 30 years. He also mentioned that he has suffered a lot to prostate cancer and his efforts to seek medication failed due to financial constraints," a police source told the Sunday Standard.
Close friends to the late Fischer, who spoke on condition of anonymity, said the deceased had been struggling with depression.
"He was very distraught. I had tried several times to encourage him not to harm himself, but now he has done so," said a friend who had known him for the last 10 years.
Magne is a Pauper in Diani
Magne Stamens is another victim, who was once a millionaire but today is a pauper in Diani. He says he lost all his fortunes to his lover, who disappeared with the wealth.
Magne, who first jetted into Kenya in the 1960s, said the famous sandy beaches and warm temperatures made him love the coastal city.
He said his lover conned him of millions of shillings and left him with only clothes he wore on the fateful day.
Magne is a retired Norwegian engineer and former director in one of the leading civil engineering companies.
When he moved to Kenya, he says he shipped in all his belongings worth Sh6 million from Norway but they got stolen from his three-bedroom apartment.
Paul Torf mysteriously disappeared from home
Magne's story is no different from that of German ex-soldier Paul Torf who mysteriously disappeared from his home in Mwambao Bati village Shimoni Kwale County.
Torf, who then lived in an acre of land in Shimoni, was kidnapped by four people in front of his family, never to be seen again.
He had been in the country for more than seven years staying with his wife and daughter.
Not far from his homestead, Paul had a vast prime land in Vikirini, Thwaka area with dairy cows, a farm for banana and rovela plants.
He had initially resided in Mtwapa before relocating to Shimoni in mid-2016 where he settled with his wife. Torf has also ventured in the transport industry and fishing business.
Torf lover said she filed a missing person's report at Lungalunga police station under OB number 12/26/11/109 but later discovered her husband was well in Germany.
Body of Jacobus Van Der Goes dumped in a septic tank
The murder of a Dutch, Jacobus Van Der Goes, on January 5, 2016 is yet another case of foreigners losing their lives as a result of their wealth.
Jacobus was brutally murdered and his body dumped in a septic tank at his residence in Nyali, Mombasa.
Days later police arrested three suspects, including his gardener, after he made several cash withdrawals from Equity Bank in Mombasa and Kericho branches using the deceased's ATM cards.
Jacobus was a retiree of the Dutch government and was living with the gardener before his murder. He had a palatial home, cars and cash, among other valuables.
Mocer Max was murdered, dumped in the Indian Ocean
That's not all, in September 2017, a Swiss national was murdered and his body dumped in the Indian Ocean by unknown assailants.
Mocer Max had lived in Kenya for over 10 years in Mtwapa. According to the detective who was investigating the case, Max might have been killed due to his vast wealth.
Curios case of Werner and Marrianne Borner
A month before his murder, a Swiss couple had been killed and their bodies dumped on the roadside in Kiembeni, Kisauni Sub-county.
Werner Borner Paul, 60, and Marrianne Borner, 70, had just landed at Moi International Airport on the night of August 20, 2017 where they were picked by their driver. However, they were accosted when they were entering their compound.
Deterring Herman was found dead
In January 2020, a 78-year-old German tourist, Deterring Herman was found dead under unclear circumstances at his hotel room in Malindi town.
Herman had reportedly retired to bed with his girlfriend after a night party. The girlfriend disappeared, with the police citing her as the prime murder suspect.
Cartei Paolo jumped to his death
In 2015, an Italian tourist, Cartei Paolo aged 57 killed himself by jumping from a four-storey building because of financial constraints.
Msambweni OCPD Joseph Omijah said Paolo was unable to support his wife and moved to his friend's house and that a number of businesses he was running collapsed.
Frank Heinz-Karl trusted a stranger with is money
Another German, Frank Heinz-Karl, arrived in Kenya rich but ended up begging for food and a place to live.
In an earlier interview with KTN, he said he was swindled by a friend all his money. Heinz-Karl said he could not explain how he ended up trusting a stranger with all his money.
However, he is lucky to have had a return ticket and intervention by the State to facilitate his return home.