Aldai Member of Parliament Cornelly Serem: I'm not the one in that stupid sex video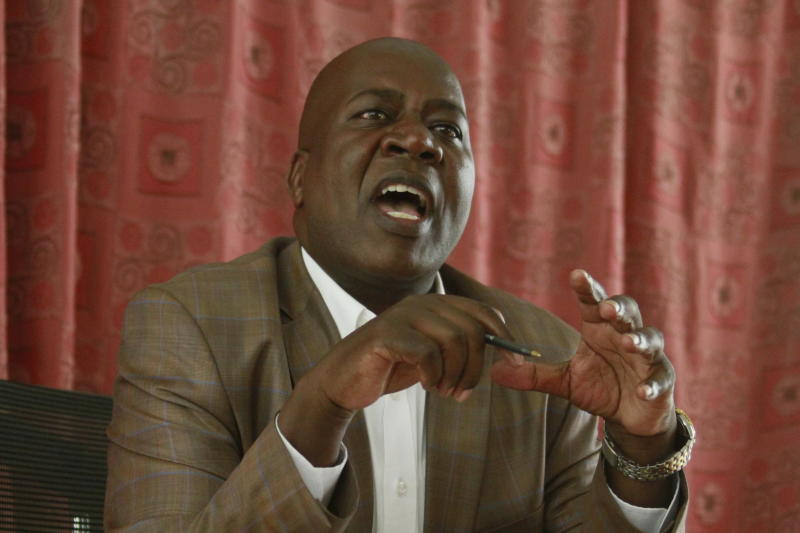 Aldai Member of Parliament, Cornelly Serem has denied being the main character in a sex video that has been doing the rounds online for the past two weeks.
"I'm not the one in that stupid sex video, and anyone who knows me, can authoritatively confirm this. The culprits, who were behind the videos, including those who shared it, have been arrested and are currently assisting detectives to pursue the matter," the second term MP said.
In the one minute and 57 seconds video, a man is recorded romping an unidentified woman, whose face is covered throughout the act. The man changes position several times, oblivious of the hidden camera that captures the couple feasting on marital bounty in a dirty single room with huge mattress with no bed sheets.
But towards the end of the clip, he realises that all along, secret eyes have been capturing his sweaty act and he throws his hands in the air in protest as the video ends.
Gossip addicts who watched the clip linked it the lawmaker even though the man's face is only seen for a few seconds.
Serem told The Nairobian a number of culprits behind the video have been arrested and will face the law for attempting to tarnish his good reputation with the dirty video.
The former Deputy Chair of Public Investment Committee said: "It is network of over 300 people, even though I cannot rule out politics. Maybe they were under instructions. Some of the cartels were demanding colossal amounts of money - one of them wanted me to cough up to Sh500,000 so as not to leak the video."
The legislator says he has since discovered that the same clip was sourced from a West African country to soil his name, but he is confident that he has been vindicated.
The Nairobian also established that a sex video linking a lecturer, who was busted pounding a female student for grades, a few years ago, was widely circulated in Nigeria.
First shared on Twitter, it was captioned: "Sometimes, students' reluctance to learn leads them into such acts, because for what I know, no lecturer will force himself on you if you don't have sex with them or decline their offer. But because some students seek the easy way out, they decide to use their flesh (sic)."
When online hacks sent the video to Serem, hundreds of followers on a Facebook Page associated with the MP had a field day demanding he address the rumours.
Others, however, congratulated him for remaining unbowed.
"Aldai still needs you and your development record speaks for itself. Thanks and remember to draw another work plan for the coming five years. Don't bother to listen to naysayers and those circulating sex videos, we love you," read an encouraging message from a constituent.
Another member encouraged him, saying, "Thank you so much Hon Serem; you have been such an optimistic, sensible, humble, courageous, devoted, purposeful, truthful, virtuous, and respected leader..."
Question is, who let the dogs out?
Hide your knickers
Hanging your underwear on a public clothesline makes them public property