Over my dead body: Boda boda rider found dead after wife is spotted with another man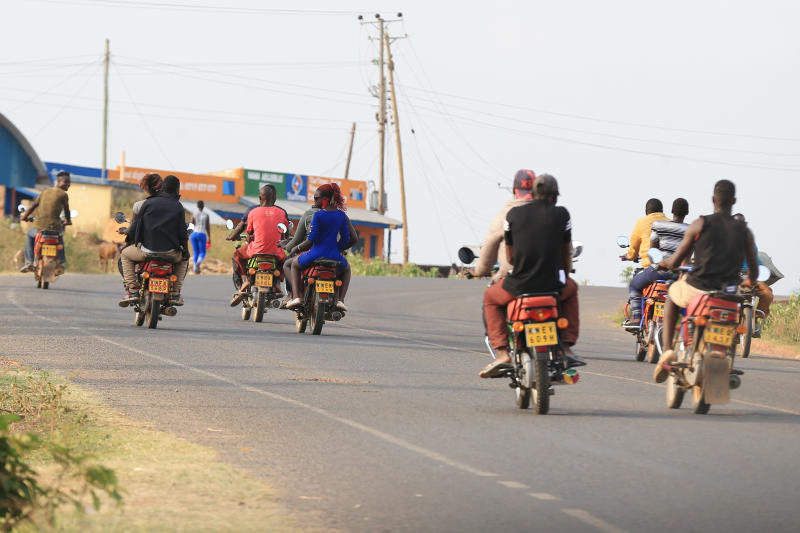 The body of boda boda rider was found dangling from the roof of his house in Gware area, Uriri Constituency. According to neighbours, the 30 year-old man could have died by suicide after locating his wife at a nearby nightclub.
Uriri sub-county police commander Peter Njoroge said neighbours alerted them when they realised the man had not left his house. When efforts to reach him failed, police broke into the house and, "He had locked himself from inside the house. We found him dangling from the roof of his house," Njoroge told The Nairobian, adding that a sisal rope dangled from the man's lifeless body.
According to residents, the rider could have been angered by reports that his wife was having a good time at a nearby club with an unidentified man.
"He was informed yesterday that his wife was dancing at a club with another man and we didn't hear from him afterwards," Ezra Okumu, a neighbour told The Nairobian.
It is also alleged that security guards denied the deceased access to the club.
Investigations into the cause of death are underway according to Uriri sub-county police boss.
"We are conducting our investigations to get to the root of the matter," police boss said.
Meanwhile, the rider's body was taken to Migori County Referral Hospital.




Hide your knickers
Hanging your underwear on a public clothesline makes them public property