Sin City: Inside Nairobi exclusive sex dens where only men with pretty pennies afford sex with teen girls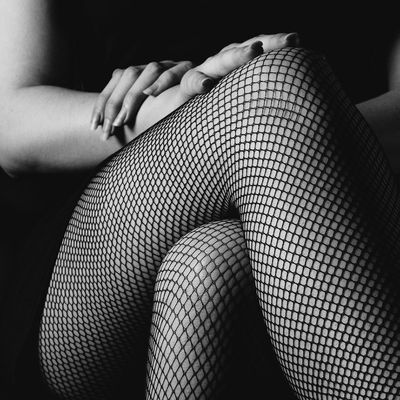 Kabarnet Road in Nairobi houses several high-end schools, lavish apartments and a foreign embassy.
Within this high-end neighbourhood also nestles a members-only brothel, which serves Nairobi's high and mighty. So hidden is the den of sexual perversion that the average Joe can never sniff inside the walls, unless invited by a member.

Set in an office block, salons, an electronic equipment company and several offices provide apt cover. To access the sex den, you stop at a permanently-locked wrought iron gate and press a bell. The gate is electronically opened from the inside, only after the operator has checked out the CCTV camera and confirmed you are member, worker or provider of "essential services".

Once the gate opens, one is ushered in through a corridor that leads to a well-stocked bar with plushy chairs from which well-dressed men swig expensive alcohol as piped music, mainly rhumba or soul, oozes from hidden speakers.
To an undiscerning eye, the bar is 'normal'. The Nairobian team visited the brothel on two occasions and every time, the bar, which can seat up to 20 people and is so dimly-lit that photography is impossible, was full to the brim. So discreet is the operation that it is impossible to guess that upstairs, more than 20 women, all in various stages of undress, are either waiting for or servicing clients.

To get a girl, a regular patron would ask the bartender, or the impeccably-dressed woman who hangs around the bar socialising with clients, to facilitate a hookup. The patron would then leave the bar, walk past the washrooms and go upstairs where a bevy of beauties, all naked or just wearing panties, would parade themselves. The man would make his pick. Sex costs Sh10,000 an hour inclusive of room, shower and a massage.

The Nairobian observed most men walk in, have a drink or two in the bar, go upstairs and come back two minutes later grinning like Cheshire cats. The regulars are famous, including a well-known television news anchor who is said to spend days in the brothel.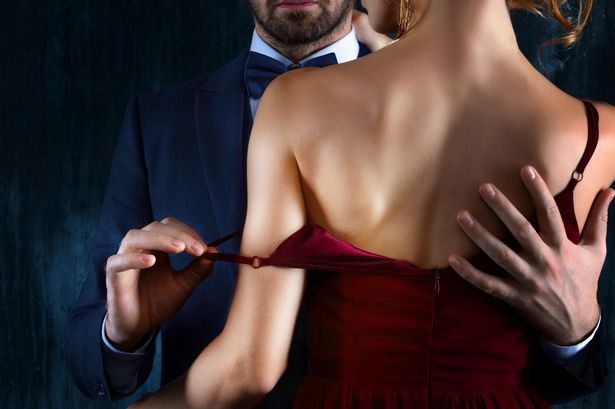 "In a day, I can massage up to 10 men. I earn Sh2,000 from every man and then if I am good to the man, they can add me more money, and that would be my tip, which I don't share with management," says one of the girls who spoke to us in confidence.

She is 19 and claims she has saved enough money to for two years of university education after "working" here for nine months. "I have regular clients who come specifically for me. Even if I am with another client, they will wait until I am done, shower and then invite them to the room. Some just come to talk to me; they tell me things to do with their work and family life. I just listen, then they pay me and leave," she says.

She adds that some of the regulars pay up to a three hours' fee just to drink with her, with no sex involved.
"I have come to realise that men just want someone who can give them a listening ear. They never talk a lot, but when they do, they want someone to just listen," she said, adding that although she is only 19, she considers herself an expert in male psychology.

The teenager says that even when she joins university, she will have to continue with the hustle as it will fund her education and upkeep. But for now, she still lives with her parents, who believe she has an 8am to 8pm job at a salon.
"I only do day shifts, and when I start university, I will ask for night shifts. People here are happy, they are like a family, they take care of each other and the girls warn each other about clients' preferences or odd fantasies, so you are prepared.

"Occasionally, there can be a tiff over clients, but generally, we are all happy and content," she says, adding that even during the Covid lockdown, business was brisk, apart from night shift which was affected by the curfew. She says there are men who come and spend days at the joint, blowing hundreds of thousands of shillings every month.
A quick calculation puts the girls daily take home at Sh20,000, while the owner makes an upward of Sh300,000 from her daily. The Nairobian team tried to probe the impeccably-dressed lady who runs the business but she was evasive and more interested in introducing her new 'stock'. Pressing her for more information would have blown our cover.
Less than two kilometres from the sex den, on Ngong Road, is another discreet sex burrow just next to the road. The lair has enough parking for eight vehicles and the spots are reserved for the loyal and highly-valued clients. Others can park at a nearby shopping mall and walk into the sex den.

Our first attempt to walk in was thwarted because we had come with a female colleague. You don't bring sand to the beach is probably the mantra the management of the sex den subscribes to. When we visited after an hour, our sponsor in tow, we were waved in and given a coveted parking spot. It's an old residential house that has been converted into a bar, at least from the first cursory glance at the establishment. Outside, several chaise longues and tables are scattered in the lawn that are covered from elements of nature with a tarpaulin. In here, there is no pretence.

Naked girls strut their ware in the open, while others service their clients in full view of other patrons.
I leave the yard and walk into the building. At the narrow entrance is the bar with three gigantic refrigerators. Inside the lounge, leather seats are placed against the walls and men are watching football on six big-screen televisions on the walls. Blue and red fluorescent lights cast a dim hue all over the lounge. There are all types of women walking around bum-naked. The women are aggressively on the prowl for clients. One curvy woman, age indeterminable because of the heavy makeup, approaches our table and in a sultry voice, offers to do lewd unprintable things to my colleague and I, for "only Sh6,000."

Back at the yard, I meet a drunk pig farmer who declares that he milks a fortune from his farm monthly. He is also into other businesses, but spends Tuesdays to Thursdays at the joint fornicating.
"I see my children from Sunday to Tuesday. I also tend to my meetings then. From Tuesday night to Thursday morning, I operate from here," he reveals, saying he has a room to himself and his 'girls' take care of his laundry. He buys me four beers and is starving for conversation by the time we were leaving the joint.
Hide your knickers
Hanging your underwear on a public clothesline makes them public property