Groom dumps bride, flees with wedding cash to wed the other woman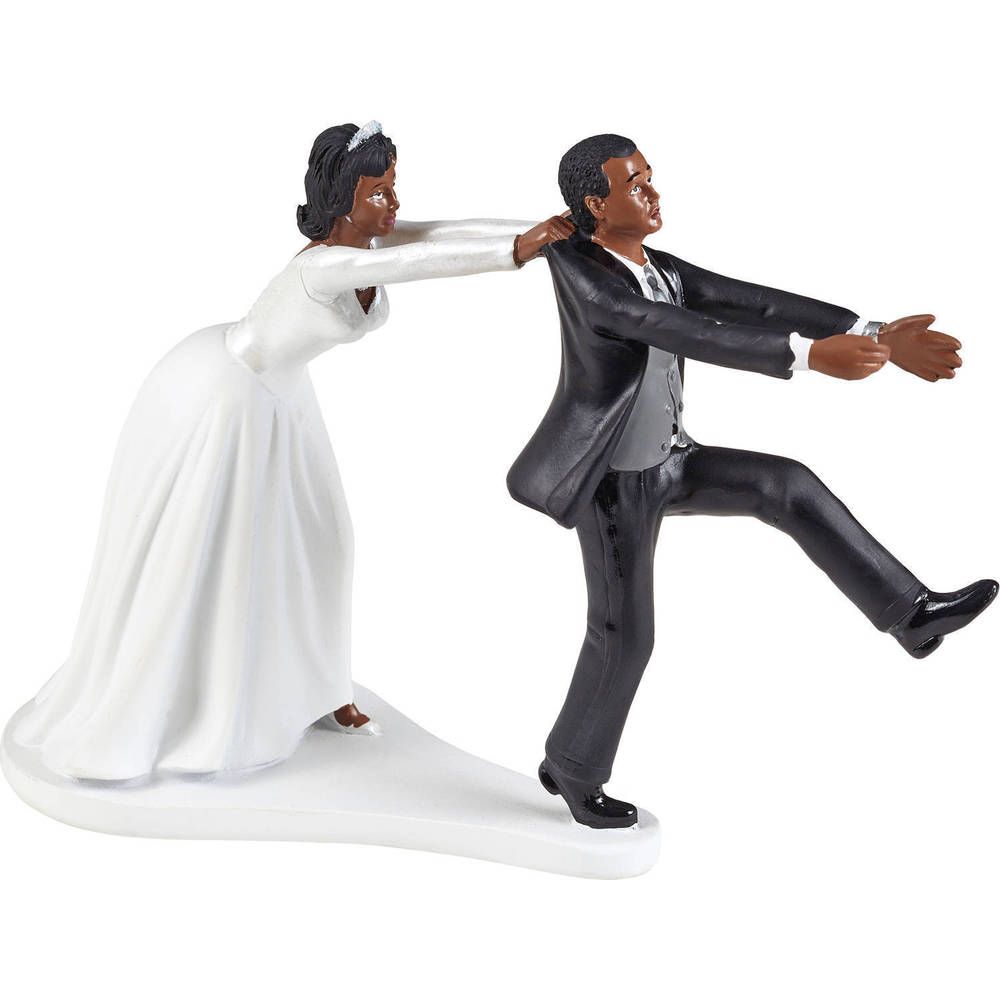 Mombasa girl Irene Auma couldn't wait.
Holy matrimony and the pleasures of a bashful newlywed bride who had been waiting for four years awaited. But first, the nuptials had to be done and dusted at the Hosanna Revival Church. The date was September 11 last year.
But as the wedding, which had the blessings of their parents and church elders approached, her longtime boyfriend and churchmate John Nelson Juma started behaving strangely, before sending his "spokesperson" Richard Oware with a strange message.
"Oware came to me and said that they had received word from God via a Nigerian pastor that our union was illegal, and that we must stop it with immediate effect or face dire consequences," said Auma.
While she was still digesting the news, Juma, the man she loved, slunk off with another woman and the wedding cash raised from friends, parents and church members as well.
"Wedding preparations that had started in early 2018 had just been completed. But two weeks to the big day, Juma disappeared with all the funds," Auma told The Nairobian.
Juma, who is currently an assistant pastor at Rock of Salvation Ministries Church House of Restoration in Bamburi, was then assistant pastor and youth chairman at Hosanna Revival Church.
"My mother had collected money from friends back home in Busia. Tailors had made clothes worth Sh40,000. That money is yet to be paid. I have tried to persuade Juma to at least refund the money but he told me that he used the money to wed his new catch," she said.
Auma said she was forced to return the ring, clothes, shoes and some personal items that Juma had bought her.
"I stopped going to church for several months to avoid being ridiculed by church members. I resumed after undergoing counselling," said Auma, adding that the scar of rejection is still etched in her heart and that she has on two occasions contemplated suicide.
But this, she says, is not how she imagined things would be. Their relationship was perfect from the beginning, and they were best friends who never argued. Everyone wanted to be like them.
"He was not only good, but perfect in praise and worship, something which melted my heart. When I saw him, something went through my heart. He could read Bible verses in a way that left everyone blessed by the word of God," Auma recalls.
After the failed wedding, Juma, she says, went to Mombasa island, where he opened another church at Tudor area called 'Alter of Blood of Jesus Christ,' but had to shut down after worshippers learned what he had done.
"I was betrayed by a man of God. I never thought I would be in this position. We had even planned how many children we will have," she said amid tears.
We asked Juma why he scattered:
"It's true we had planned a wedding. But if your heart tells you that you don't want that person, what do you do? People fall out and life goes on. It is not new," he said, adding that he doesn't remember how much was collected for the wedding because 2018 is a long time ago and that he had moved on.