DNA testing should be the norm to avoid paternity drama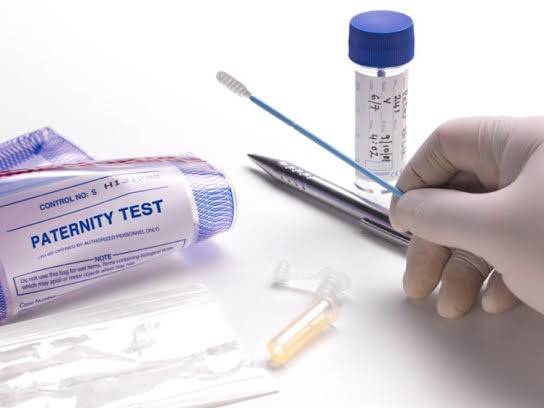 "I am a few weeks late." "My period does not appear to be in a hurry to show up." "I have taken three tests, and it appears we have a 'Plus One'."
Chilling words. Spine-tingling words. Words that inspire a cocktail of emotions, starting with terror and ending with a dash through the five stages of grief.
I have been informed that sometimes, those words are met with excitement, but it's the election season; people will say anything.
It is unfortunate that men are rarely allowed the freedom to process the individual ingredients of this cocktail once it's dropped on their lap. It's like being on a game show, with a million dollars on the line, and no idea what the right answer is supposed to be.
Usually, there is no right answer. You can whoop, leap three feet in the air and yell "Ndaaaaani!". You can rush to the bearer of the bad news and wrap them in a hug, promise them you will walk that perilous journey with them. You can check your wallet and ask if she can hold it until next year.
Whatever your response, it's not going to be the one she wanted. Not emotional enough. Not dramatic enough. Too calm and collected.
It's like you don't even want that child. Why are you texting your mother? Is she the one who will bring forth your legacy in nine months? Are you going to be that inconsiderate when the baby comes?
Accepting that your response will never be sufficient is key, not least because it frees you up to ask the one question you have every right to, but which we are always shamed for asking.
"Whose is it?"
I have never understood the fury behind this question. Not really. It's natural enough to take offense at someone calling you a whore, especially someone who has seen you naked enough times.
But it is no more insulting than asking a new sexual partner if they have been tested for HIV. We are about to shepherd new life into the world, and I don't get to ask any questions? No appeals? No demands for the servers to be opened? Just smile and book a clinic appointment?
It is precisely because of this stigma that men find themselves parenting kids they have no biological connection to. Those men bit their tongues rather than risking that wounded look, that annoyed "Of course it's yours, how dare you!"
Why exactly is it so bad to want to commit yourself to a child that you know for sure is yours? Why do we frown at the notion of confirming paternity?
Not everyone has the luxury of waiting to see if the shape of the head will be passed down. Or the forehead. Or the chubby bowed legs.
Better to know for sure as early as possible, before you make irrevocable waves in that baby's life, and they make splashes in yours that neither of you can take back.
There is a label that you will no doubt have seen or heard being bandied about. 'The father that stepped up.' It is a lovely sentiment; not every father is meant to be a dad, and the simple act of providing passage for sperm does not make one a good parent.
No, real fatherhood should be about the family you choose to make yours, regardless of the journey that got them there.
The only issue I have with the demand for men to step up is that it often puts them in the awkward position of being seen as villains when they choose not to. And that's the issue in contention, really. Choice.
Having to step up means that someone else decided not to. You cannot then foist that responsibility on someone else or take offense when they would rather not.
All of which begins with that question she would rather not hear. "Whose is it?" It is not an assault on your morality. He is not expressing shock that your boombox actually works. No, he wants to know that the hell he is about to go through is warranted.
He wants to know that 20 years down the line, some thankless drunk won't wander into his child's graduation ceremony with an entitled smile on his face. He wants a funeral where strangers don't borrow the microphone to say a few words. There should be no shame in that.
DNA testing is notoriously expensive. But it should be made the norm. As soon as the periods start working from home, that couple needs to be making an appointment to confirm whose arrow it was.
@sir_guss
Polite demos are such a scam
A Kenyan demonstration is a proper demonstration: burning tyres, impromptu road barriers, burnt-out cars, and cops with various weapons.