Men should play a more active role in hiring househelps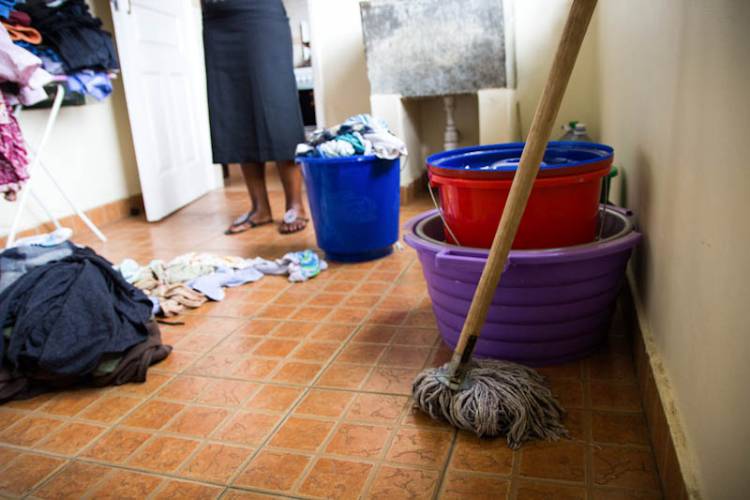 I have always held that there is no position more difficult to hire for than that of Domestic Facilitator, otherwise known as househelp, best known as 'mboch'. It is common knowledge, of course, that the real job is 'Unofficial Wife'.
Because that one person plays so many roles, because the title contains within it such a multitude of competencies and skills, it can be quite challenging to properly advertise, interview and hire an ideal candidate. Which is why the lazier ones delegate the entire process to their mothers and aunties. "Find me someone", we tell them, a broad and especially unhelpful job description that they somehow interpret to mean 'Get me a small, ideally young girl who can scrub pots from sun-up to sun-down'.
Much like the great Maseno School pumps stellar people into the world, the villages we like to dismiss as 'ushago' have always been a goldmine from which house-helps of all shapes and accents pour. It is a bit insulting that hailing from the village is such an automatic qualification, but it is. That sweaty teen with the kamisi and the three rows of matuta will land a job in Nairobi faster than learned friend Felix with his Brioni suits and business cards. Those ones from Nairobi are too sneaky, we say. They might disappear to go to a reggae concert and forget to boil the githeri one Sunday, or they could introduce a host of stubborn, penicillin-resistant STIs into the household.
In any case, we delegate. Then, in two weeks, we send bus fare and pick the shy, wide-eyed girl from Afya Centre and she is at once thrust into the chaos of running a household. Every job becomes hers; cleaning, cooking, watching the kids, titillating the husband, and managing the gossip of the neighbourhood. Because her employers like to pretend they are busy people, she is quickly burnt out, exhausted and bitter, and by the time her kamisi is being fished from the folds of the husband's dirty clothing, she has decided she is going to quit anyway.
Rinse. Repeat.
Almost everyone I know who has hired a househelp has had to replace them within six months. It's a difficult job, but we don't treat it as such. There is a casual, laissez-faire attitude towards 'wasichana wa kazi', even though so many families would be crippled without them.
The problem, I believe, is the delegation. The other problem, I am convinced, is women.
Delegation because no one can figure out our needs for us. In the same way we reject our mother's insistence that her church friend's daughter Susan is a nice girl who would make a good wife, we should reject her insistence that the girl she has plucked from the heart of Ikolomani will streamline that South B two-bedroom.
It would be far more effective to take a hands-on approach, even if it means journeying to the heart of Ikolomani yourself. Shopping directly from the factory, as it were.
The bigger problem, though, is the inability of women to see other women as anything other than sexual competition. Even if she has the skin, forehead and bottom of Rihanna, a woman will still fold her face at the prospect of hiring a househelp who is even marginally attractive. No, if she has a functioning lady box then she will obviously steal her husband. Never mind what that says about how little she thinks of the man she has chosen to 'do life' with.
And so the qualifications get filtered down into impractical, mostly unspoken demands. Either younger than 18 or older than 40. Ideally with the motherly frame of a mother of seven, or the chef at a local wedding. Deeply religious, but only if it equates to believing adultery is a sin. Oh, she can cook? That's good, but how many of her past employers has she slept with?
This terror of being replaced as the wife is not unfounded, and it runs deep. So deep the buck is often passed to the men. Most men will exclude themselves completely from the hiring process. Their contribution will begin with an acknowledgement that his sweetheart needs some help around the house, with indifferent grunts while candidates are being listed, and end with him producing the 6k they agreed would be her salary. If he does anything else, if he even looks in the direction of the newly-hired Domestic Facilitator, then he must want her and she needs to go.
The househelp is a crucial member of a family. A lot more deliberation needs to go into choosing them, and a lot more respect accorded to the job. Think of it as practice for 2022, when you inevitably elect the wrong leaders again.
[email protected], @sir_guss