'Kakamega man' headlines feed stereotype that needs to die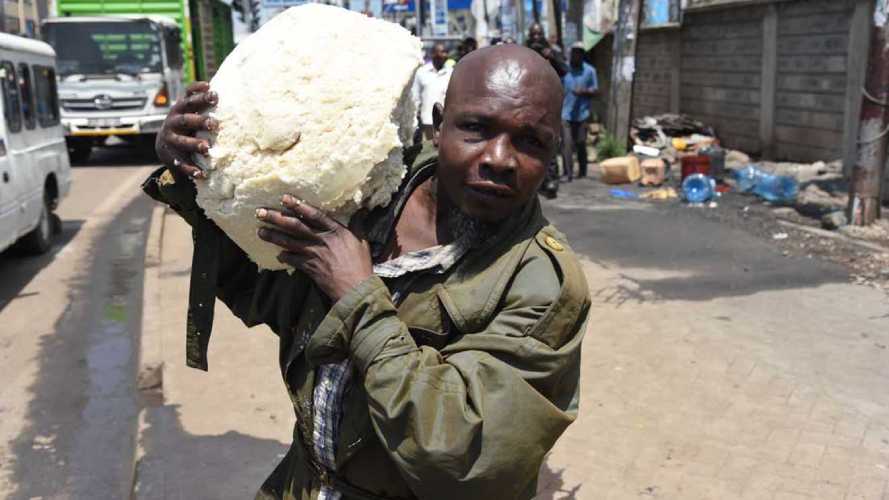 I am going to do something I never thought I would ever be qualified to do; I'm going to speak on behalf of my brethren from the Western side of the country.
My qualifications are currently limited to having been born somewhere in those rolling hills; speaking a version of their language I like to describe as "Naelewa lakini siongei sana", and possessing our patented shoulder-shake dance style, which I have on occasion used to clear out dance floors.
Even while my ties to 'the West' may be weak, those are still my people. So, while we wait for our politicians to decide which of them is going to embarrass the region with an early morning defeat in the next election, I have decided that I will speak for the Mulembe nation.
And I have thus been moved to protest, in the strongest terms possible, our continued negative perception and coverage.
I have always accepted the headlines.
You know the ones. "Kakamega man lends wife to neighbour for a packet of flour." "Ikolomani man eats 3kg of ugali while waiting for the stew to cook." "Kakamega man caught cuddling with mother-in-law; 'She is a much better little spoon than her daughter,' he revealed as he struggled to zip his pants." "Arsenal thumping at the hands of 10-man Norwich causes Kakamega man to literally go blind with rage."
If there's one thing Kakamega man is not afraid of, it is burning the photo. Kakamega man will burn the whole album and not bat an eyelid.
So, I will not argue that he should be kept out of the headlines, primarily because that man loves the headlines almost as much as he loves his wives. And his torch. And his kabambe phone also has a 50W torch. It would be easier to find a house upcountry without a verandah than to free our people of scandal. Scandal is our birthright, and if we happen to show up on some blogs, so be it!
Instead, I will point out that the scandals and headlines are but a fraction of what makes those people great. I will submit that there is much more depth to them, just like there is to everyone who is human, and that we are often the victims of confirmation bias and a collection of stereotypes that have not aged well.
Except for the one about our ability to break backs in the bedroom, of course. We can keep that one. That one is fine. Tell a friend to tell a friend.
Still, Kakamega man is not just a walking cliche. Sure, once in a while, he will break someone fingers for trying to touch his stew. Maybe he argues a bit too passionately about that football team with a canon on their shirts, and if they happen to get in the way of a SportPesa sure bet, he might just get in a fight and throttle someone. In short, he is passionate.
He is hardworking and practical. Why do you think there are more boda bodas than there are smartphones back home? You won't see those fellas rushing to clog Oparanya's roads with second-hand Demios. Nope, a sensible boda boda will do. Zero to 100 in 10 seconds.
He is also amiable and effortlessly hilarious. So what if he likes to say 'hi' to people? So what if he is not afraid to give an eyewitness statement to a news crew, language challenges notwithstanding?
Look beyond the headlines, I say.
Instead look at our contributions to the Kenyan culture, for instance. I don't want to brag, but you see those boys who sang Suzanna? The ones who dress like chama women but have the voices of angels? You're welcome.
We have added more to the Kenyan dialect than anyone else. Suffixes like 'ko' and 'nga' (as in kujako, sinanga) are now the mainstays of our lingo, and we demand our flowers.
Not to mention our contribution to the methali of yore: Mwiko kuvunjika sio mwisho wa kupika. And that other one that says even lions eat sukuma wiki if the butchery is closed.
When we win, we win big. We have writers, poets and artists who are doing big things.
We cross the border regularly and effortlessly; just because we don't flood social media with photos of us outside US landmarks doesn't mean we have not tasted the land of the brave.
I would like, therefore, to request a change in the narrative surrounding those nice people, whose homes are always referred to as 'upcountry'.
They are wild ones, for sure, but so is everybody else. Next time I see the 'Kakamega man' in a headline, I will hope it will be followed by an attempt to buck the stereotypical trend.