You can take this to the bank: Most bachelors are happier than married men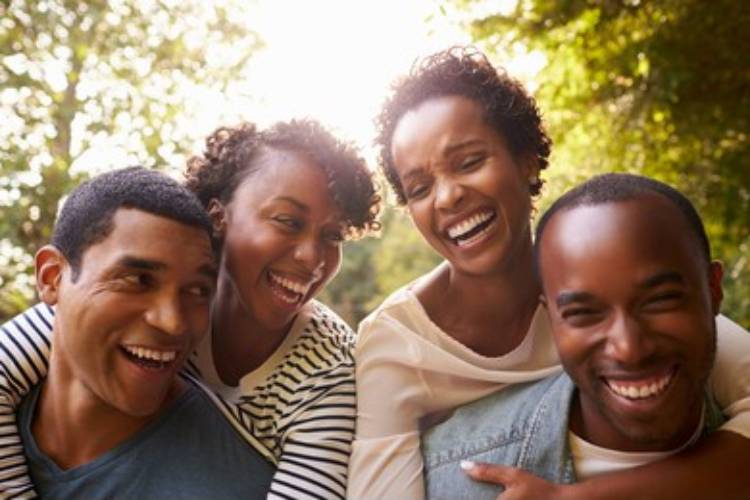 There are few sights as nauseating as that of a couple stuck in the thick mud of new romance; when they are boiling in the stew of dopamine, blind to the world, and to the constellation of red flags that will inevitably kneecap the relationship.
When love is new, the PDA is practically unwatchable. Hands in hands. Eyes locked. Contented sighs, bookended by happy giggles. Innocent bystanders are advised to keep a safe distance, as they may be hit by a stray pet name.
Even when the love is old, it is still gagging.
Generous helpings of side-eye. Random clicks of the tongue and statements beginning with "Kwani hunge…" which is an estranged sibling of "Me I just find it funny how…". A stubborn refusal to refer to each other directly: "Watu hii nyumba ni kama wameamua hawataoga tena." And you, their once bosom buddy, stuck in the middle of all that passive aggression.
But here's the real kicker: even when love is doing just fine, it still does a remarkable job of excluding those not inside the bubble. If you've ever had dinner with a couple whose relationship is in its second term, then you've definitely found yourself in the precarious position of having to play third wheel, referee and unwilling student.
You may be asked, indirectly or not, to adjudicate an infraction someone made three months ago. "Can you believe the cabinet has been broken for six months, and he isn't bothered?" It doesn't matter if the husband is an old mate (and not a carpenter); and you're not supposed to pick sides. Just be the voice of reason. A voice which will be sneered at and promptly dismissed.
Or you will be seated there as they trade inside jokes and discuss things you don't understand, like diaper sizes and gossip from Apartment 110 B, or mechanical problems for 'Mum's car'.
If you try to regale them with stories of a time you were caught outside well past curfew, they will redirect you to which shops still sell milk after 10pm. Your bachelor shenanigans are no longer welcome; you may bring unnecessary temptation to a man whose life now consists of paying bills and fixing creaking cabinets.
And yet that isn't nearly as bad as being their test subject, their cautionary tale for their overstimulated kids ("Don't be like Uncle Brian, si you see he still lives alone?"). Or when they cannot stop telling you how wonderful raising kids is, how it's difficult but they are figuring it out. Together. Cue unprovoked staring into each other's eyes.
Enough of my friends have disappeared down the trail of unholy matrimony to convince me that these people need to be exiled.
The solution, naturally, is that people who are solo should not be allowed to bring negative influence of the 'couple goals' battalion. Bachelor and bachelorette parties should be considered goodbye ceremonies. After that, the happily enjoined must only seek out the company of their fellow couples. They must hand in their passes, so that they may no longer pass freely in the world of the unattached.
Wouldnt it be so much easier, to hang out with people who understand household jokes? Imagine the joy of mentioning how your pressure cooker tamed your githeri in less than two hours, only for someone to provide an anecdotal accompaniment of their jiko from Shinyalu's Metal Magi, which did the same job in an hour and change.
Imagine having someone who will appreciates your baby writing their name for the first time, instead of a bored friend who cannot fathom the great thing about crooked and jumbled up letters.
You could even compare notes. Your husband can no longer make it throug two episodes of anything. What about Baba Ray? And then Baba Ray will redirect that jab and parry with a reminder that no insecticide is half as effective as his stinging farts. Couple banter, you know?
Let's not forget the playdates. Little Timmy can finally embark on his budding career as a bully if he has some test subjects. And Angel? She finally has someone to play kalongo with. Overwhelming argument, wouldn't you agree? Excellent.
Spare the single people from your perfect union, please. We know you're secretly jealous. Don't think we don't know why you take Mombasa Road when going home. What are you avoiding, if your home is the new Eden?
[email protected]
@sir_guss