You don't know a woman's true colours until you meet in court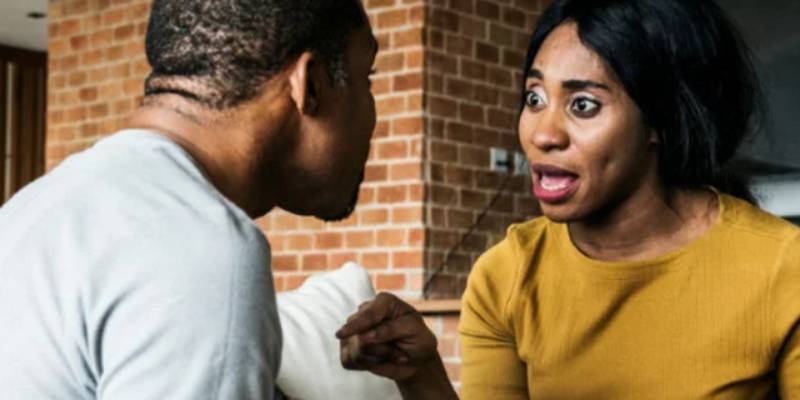 You cannot out-dramatise a woman. Femininity and vulnerability are a dangerous combination. Add to that their secret weapon, and the super-super-secret ingredient known as 'aki woiye', and it is a wonder men ever win at anything when they go up against women. When women want, women get.
But if you have ever gone up against a woman in a court of law, then you understand just how lopsided that victory is going to be. Like Pep's Manchester City against Kariobangi Sharks. Or David vs a Goliath who had a few pints before the fight.
A wise gentleman once said, "You do not know a woman until you meet her in court."
I imagine he had just gotten officially introduced to a woman he thought he knew very well, thanks to the transformative effect of the judicial system. Whatever it was; a 'simple' divorce, or a division of assets, I'm sure that fella went in expecting civility and decorum, only to be ambushed by an Oscar-worthy performance and a glimpse into the face of madness.
Men learn this the hard way. The assumption is usually that the sweet, docile angel they meet while courting is going to remain that way throughout the course of the relationship. I mean, she is so tiny and adorable! She wouldn't even fart in front of him until after the second baby!
But that version of her is a performance, perfected over the course of several failed situationships so that by the time she lands on Mr Close Enough, her true self has been buried underneath layers of whatever traits sell her best. Until, that is, providence lands those women in front of a bored judge, and the fake layers of wife material fall off her body like the shedded skin of an anaconda.
Nothing frees up a woman to be herself quite like the legal system. It's like a call to action, like the moment in an action movie when the main protagonist's wife has been kidnapped. It activates a unique set of skills most men have no hope of competing against. Take the countless cases of child support we've heard or read about. Or the litany of separations that were not so amicable. Even the battles for prenuptial agreements are instructive in studying the 'greats'.
A woman will tell the judge that she is homeless, jobless and incapable of fending for herself following the dissolution of her marriage. That she cannot be expected to provide food for herself AND the product of her marriage every month unless her partner sends her the bits of his salary that serikali doesn't grab.
In case the judge needs a little convincing, she will forego the morning bath, skip all the skincare routines and make-up rigmarole that take her all the way from a six to a snack, and dress in the shabbiest skirt she can find. She will even go to court with that rag she usually uses to hide her weave and marinate her dandruff at night. Anything to sell the image of dereliction. I mean, what judge wouldn't immediately award Sheila Dickens Sh50,000 a month in upkeep?
A woman will unblinkingly inform the judge that her husband does not deserve custody on account of him never spending time with them anyway. She will make her case by challenging him to name their daughter's PP1 teachers, and he will keep his mouth shut because he only remembers the one with the long legs.
If the divorce isn't coming along as fast as she hoped, then she will happily narrate to the court the many ways in which her lump of a husband alienated her affections. Tiny penis, that one. Couldn't consummate. Like throwing a sausage down a hallway.
And that same woman will show up at your workplace in a leso, your equally dishevelled children in tow, to demand your payslip when yourpayments are late.
If you are lucky as a man, you may never have to match wits against a woman set on getting her pound of flesh. Pray you don't, because she will treat you and a baffled judge to a performance rivalling the one Lupita gave in 12 Years a Slave, and she won't even have to try as hard. Pray you don't, because you will have only two choices: crawl over and expose your belly, or follow her into the multiverse of madness. Either way, there is only going to be one winner, and it is your former sweetheart.
@sir_guss