When it's over it's over: Never trust an 'amicable' separation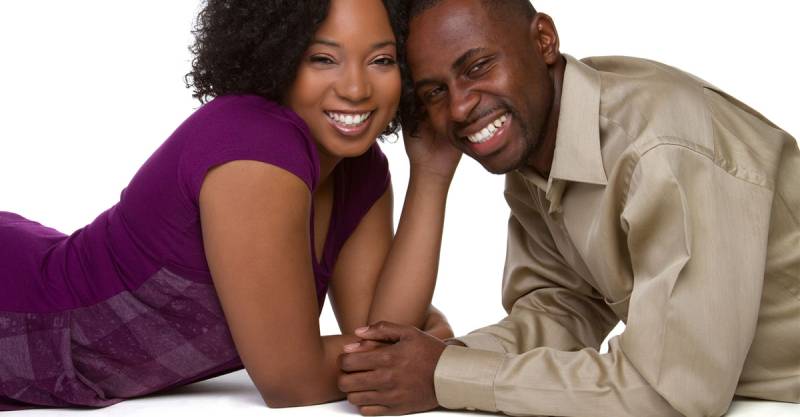 Any time I hear the declaration that a couple has split amicably, I roll my eyes until I get a small headache.
I have no trouble believing the first part; couples have been splitting up willy nilly out here. The bad luck even managed to separate Uncle Zeke from the Iron Throne of Morality, and that was a couple I thought would outlive us all.
When I hear the word 'amicable', though, it always gives me pause. What do they mean, amicable? Are they implying they are better than the rest of us who hurl insults and burn underwear? Who block the devils that leave us across all platforms and blacklist them so thoroughly the only network they can use freely is Vodafone?
Are they saying we are immature just because we go on a deleting spree, starting with chats and working our way through photos, digital memories of all shapes and sizes, before finishing up with an exorcism of all physical traces of them?
Or do they want us to believe they went to schools that were part of a group; that they practice yoga and meditation, so when they are left by their person they shrug and get left? No, I am cynical enough to believe there are always fireworks when two people who were grinding genitals decide to stop. Always. It's just that, sometimes, the parties involved are excellent actors who keep most of the show behind the scenes.
The primary reason genital grinding… grinds to a halt is usually the unceremonious introduction of a third set of genitals. Usually, the owner of the scorned genitals does not take it lying down. Or standing up. Or leaning over a desk. They do not take it at all. They throw a fuss, call the betrayer names, slash tyres, and in the worst-case scenario, reach for weapons to separate the former partner from their disloyal genitals.
And we are supposed to believe that anger and resentment of that scale just fizzles out until it becomes "We have decided to go our separate ways"? "We will remain close friends, of course…"? Can you really remain friends with someone who saw your 'game face' every other night, and who decided out of the blue that they would rather take a chance at dying alone than stay with you?
I can trust a couple who trade insults on social media. When people who just broke uptake to Twitter to call each other 'three-minute merchants' and/or 'unmotivated sacks of potatoes, I appreciate it, because I know those ones have gone their separate ways for real.
The drama is very necessary too; by inviting the world to witness how much of an idiot your ex is, you simultaneously recruit future witnesses who can testify to that stupidity later. Those witnesses can also stop you when you've had a few and you're thinking of unblocking that fool.
It is these other pretenders I feel bad for. The annoying 'We are not sad it ended, we are happy it happened' battalion, with their fake-deep copy/pasted quotes and love lessons.
"We will continue to share a Netflix password, Sunday brunches... and I will not hesitate to seek her opinion during crucial family debates, as her wit and sharpness are matched only by King Solomon."
Please, sir, she will be donating that wit to your successor, (the one who was offered the throne while you were still on it), along with stories of how messed up your family actually is. Those unfortunate people don't go through the crucial stage of scorching the earth after a break-up, which is a damn shame. It is also a cowardly attempt to leave the back door open for a potential sequel in the future.
And while I can appreciate the wisdom of not burning a bridge when Nairobi can get this cold, I think it speaks to unresolved issues. Surely it's better, to be honest. You were not friends before, you were trying to get into their pants. So the chances of that friendship surviving are slim. You will not remember them fondly, you will fixate on their inadequacies with much more clarity.
You wish them well, but not right away. For now, they can go to hell. If you find yourself on the cusp of a separation, facing the reality of yet another failed relationship, please don't be nice and cordial for the sake of civility. Let it out. Tell them exactly what you think of them. Torch that bridge. Choma Picha. It will be easier to sever that cord when you finally have to.
— [email protected]
@sir_guss