Behind every successful man is a woman - My right black foot!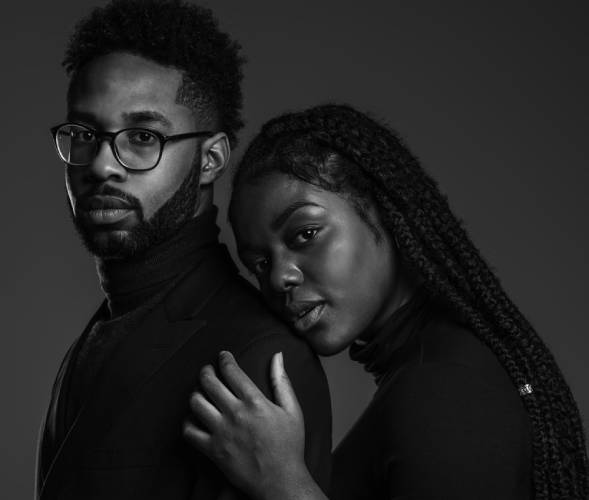 Behind every successful man, they said, is a woman. 'They' being these faceless, unknown philosophers who were probably failed poets in their day. Those wannabe wahenga and wahenguzi would have had us believe that success is unattainable without the soothing balm of a female working quietly in the background.
The problematic implication here is that cooking, cleaning and raising kids are distractions that no man bound for the stars can afford to get bogged down by. How can you conquer the world when you have to scrub ugali-hardened sufurias? How will that pioneer bring the world to heel if he also has to worry about clean socks and stains on shirts? And so it was decreed that a man in the quest for glory must first hunt for a suitable companion with firm shoulders to support his dreams.
There is also the unsurprising fact that when a woman succeeds, it is often in spite of, not because or with the help of, the unfortunate sod she married. In that instance, the thing behind a successful woman is never a man, but a bag full of the bones she had to collect, the balls she had to crush on her way to the top.
Of course, this is to say nothing of the fact that women are exceedingly shrewd, and they have a divine ability to suss out prospective success in seemingly average men. Years later, when that man is worth the GDP of a third-world country, when he's built a rocket to blast him into space just for fun, she will have the satisfaction of saying she believed in him when no one else did. And the joy of reminding everyone that they were childhood sweethearts.
Still, wahenga almost had us.
I almost believed them, after so many years of hearing about successful men and their shadows. If not for the impressive journey of a certain International Correspondent for CNN, I might have gone in search of someone to put behind me just so I can be successful.
But no. Our Father intervened to ensure my faith remained in Ebenezer, and not the failing institution of marriage. He sent an overachieving man from the Lakeside, a man with a shiny pate and a sibilant last name, a man who has had more titles than a new girlfriend with a Luo sponsor. He directed our eyes towards a journey of incredible achievements and exponential career growth, and the truth is clear once more.
It is impossible not to admire that fella from the lakeside. In the last five years, he has been promoted so many times his chair is probably still spinning. HR officials probably don't even give him a new parking space until he has stayed for at least six months.
He went from sifting English through his nose at Kenyans, to blowing it on American screens, then British ones, then American ones again, now his nose is directed at the world, smoking from all the English he has been blowing.
The success has come thanks to a fearlessness in his approach, an unassailable belief in his ability and an admirable disregard for haters with Twitter accounts. But that success has also fallen on his head despite a visible absence of a nurturing shadow behind him.
Perhaps he possesses a particularly quiet shadow, one which is happy to exist completely in the background, but my experience of that gender suggests they do not stay in the background for long. Supportive spouse only works if the award is handed out in public a few times over the years. The whole thing only works if occasional salaams are sent in the direction of the supportive spouse, ideally during interviews on television.
Or, as I suspect is the case, we have been lied to, and sometimes there is no one behind a successful man except the triplets: blood, sweat and tears. Sometimes, a person's success is down to them being good at what they do, and not the machinations of a puppetmaster hovering over their shoulders. It is nice to have someone to share the success with, of course. There would be no point making a million dollars if you cannot leave some for your kids to fight over when you're gone.
In this day and time, though, maybe we should divorce success from relationship status. Single people are just as successful, if not more, than happily married ones. If nothing else, then at least they don't have to figure out how to move an entire clan when success comes knocking at their door.
— [email protected]
@sir_guss