Masculinity is a personal journey; forget what the 'experts' say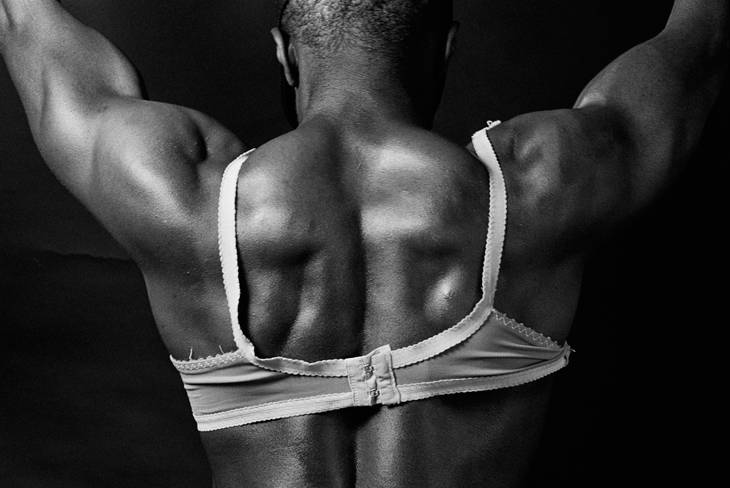 It has become very difficult to get by in this country of ours. Not because a single tomato now goes for 10 shillings, or because they want to lock down mashinani again.
People are bringing full camera crews to coitus sessions, which means if stress doesn't kill you, social media embarrassment will. They are also saying your uncle from the village needs a Master's degree before he can vie for MCA, effectively shooting down your chances of getting wealthy through nepotism.
But of all the nonsensical things we have to put up with in the year of our Lord 2021, nothing comes even close to the scourge of masculinity warriors.
Navigating our world today, especially the online one we all share, has become a nightmare. You cannot stroll down the streets of Twitter without being splashed with water recently used to cleanse feminists of their ailment.
Like walking under a balcony in Pipeline, you never know when it will happen, but something is probably going to come cascading down your head, and that something is likely to be an unsolicited course in masculinity.
I think it's fair to say that men lost the Great Feminist War of 19/20. Those militant 'gender activists' made men tuck their tails, zip their mouths up and watch helplessly as the boychild lost footing socially and sexually.
Broadly speaking, the emergence of the masculinity prophets is an overreaction to that perceived loss of status.
Today, there are countless men who have appointed themselves saviours of our gender, men who have taken something that should be blindingly obvious and turned it into a career.
Once upon a time, you did not need to be told that you were a man. You knew, inherently, that you were so, and you found your place in society naturally. As you grew up, you internalised some lessons from around you; some good, some bad. Other times, you were given a nudge in the shoulder by a male role model. But by and by, you figured out the kind of man you needed to become.
I cannot imagine my old man logging onto social media every Saturday to listen to another man tell him what masculinity is about. I do not understand waiting for another man to tell you what to eat, or when to throttle your own monkey, the one you have been carrying around all your life. Validation always feels good, but men have never needed to be reminded every morning that they are the prize.
Whichever way you look at it, taking instructions on how to be a man, from another man, takes away from the agency that defines manhood in the first place. What happened to forging your own path, consequences be damned? Learning from your mistakes? Have we become so reliant on the collective male ideology that we cannot think and act for ourselves?
I should, at this point, reaffirm my position with regard to the gender wars and the species fondly referred to as the feminist.
I am always thrilled when another voice adds to the chorus that society continues to strive to emasculate men. Still, it is one thing to remind your bro not to buy a newspaper in the evening, and another entirely to appoint yourself his gastrointestinal supervisor.
Think about the men you considered macho growing up. Jean-Claude Van Damme, with his pants all the way up to his chest. Chuck Norris, who should have been called Charles Njoroge with his Kikuyu uncle vibes. And then there was Arnold Schwarzenegger, the Terminator himself, the man of few words but several guns. Is that image of masculinity still viable?
Years later, we have rappers dressing in rainbow colours, rocking nipple rings and crooning in angelic falsetto. Not so long ago, the British actor Kit Harrington, otherwise known as the embodiment of Jon Snow (rightful heir to the Seven Kingdoms), could make ladies froth at the loins with a single scowl. This in spite of his bouncy curls.
Masculinity, in short, is a vast and multifaceted subject. What was once macho may not be anymore, just as what was once considered laughable may be the norm now.
There is no wrong way to be a man. Let no one deceive you that living in the gym maketh a man. It does not, any more than drinking yolk straight from the egg makes you Hulk Hogan.
@sir_guss