Never agree to a battle of wife vs mom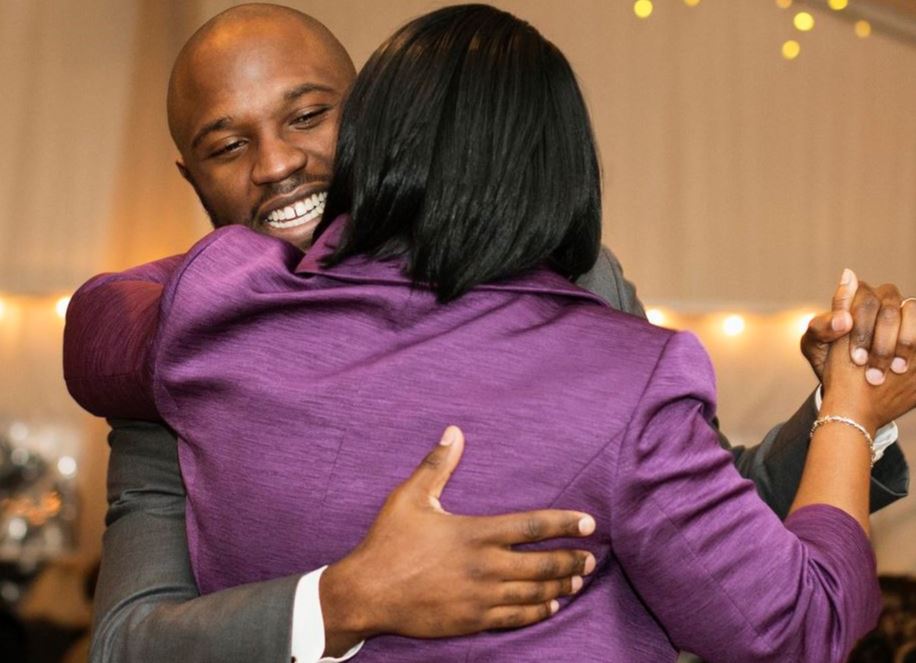 Life's big questions are well-known. What is our purpose on earth? Who killed Tupac? Why haven't any aliens made contact yet? Where does the President buy his shirts? Who should sit in the passenger seat, your mother or your wife?
The latter is a question that never fails to invite debate. It presents arguably the greatest rivalry of all, more fierce than the El Classico, the most famous derby in the world, and as eternal as the struggle between Kenyans and traffic.
In one corner, you have the woman who raised you; the rock of ages, who weathered your childhood petulance, then your adolescent obstinance, and finally, the selective memory loss in your adulthood that makes you forget to send money home. And in the blue corner, standing at just over five feet, but with the undeniable authority of a primary school headteacher, is your wife, the mother of your children, the woman who made you the happiest man in the world for a few weeks before someone tapped the factory reset button turning into hell on heart.
It's a heavyweight bout, for obvious reasons. Here is a woman who put you through school by strategically covering up your old man's more reckless financial tendencies, going up against the one, who stole you from your ex, when she wasn't looking. Here, is the person ,who taught you how to cook ugali, now expected to compare less favourably with the one who cannot eat 'that stuff' for two days in a row.
This should not be a contest, though. There is no real reason why these two parties should feel the need to one-up the other. And yet, as soon as mum becomes mother-in-law, you can hear the distant roar of an announcer saying "Let's get reaaady to ruuuummmble!"
As a man, I cannot imagine anything more frustrating than being put between your mother and your lady. But then again, I defer too rigidly to logic, so perhaps I simply won't understand this pointless battle for superiority.
Sometimes, it comes up in the little things. The battle happens in the subtext, in the unsaid things. Like when the hapless man posts his mother on his social media page on Mother's Day, but when it's his woman's birthday, all is quiet on his mtandao. Or when he consumes four of his mom's chapos in one sitting, but he can barely make it past two of his sweetie's without complaining that his jaw is tired.
Other times, the battle is out in the open, and the challengers call each other out for trial by combat. Why, the wife will ask, on a baleful Sunday morning when the house is too peaceful for her liking, did her husband redo his mother's entire kitchen just last week, yet his own bathroom looks like a Safari Rally drift circuit?
But when she asked him, he said the coronavirus pandemic had ravished his pockets to the point he could not even pay attention. And why does he drop indiscriminate 'I love you' on phone-calls with mum, but the words stick in his throat when he is labouring on top of mama watoto?
And then there is the battle for the passenger seat. The position of power, as it were. Who gets co-driver privileges, when the clan is driving out?
You see, it may look like a thing of little significance, that seat. It may even seem silly to fight over who gets proximity to the radio, or who can dial the man's phone when his hands are on the steering wheel. Really, though, it is a position not unlike the one on Jesus' right hand during the Last Supper. It is about who he values most, apparently.
That person is his next-of-kin, no matter what the loan application forms say. That person gets to decide what the inhabitants of the car will be gossiping about on that and every trip.
The easiest solution, obviously, is for the man to simply buy both his mother and his lady matching cars. Probably Mazda Demios. The green ones. That way, they can set out of his compound in a motorcade with him in the middle like a benevolent dictator. He can even throw in a couple of boda bodas for his sons to flank them on either side.
Alternatively, and this is a controversial take, he can tell his wife that there is no universe in which she can equal the contribution and sacrifice his mother had to make to get him where he is, and that he wishes her the very best when her own Junior grows up and expects her to defer to a disrespectful girl he met at a night club.
Hopefully, he doesn't mind sleeping on the couch for a few days.
@sir_guss
Hide your knickers
Hanging your underwear on a public clothesline makes them public property