When violence is a turn on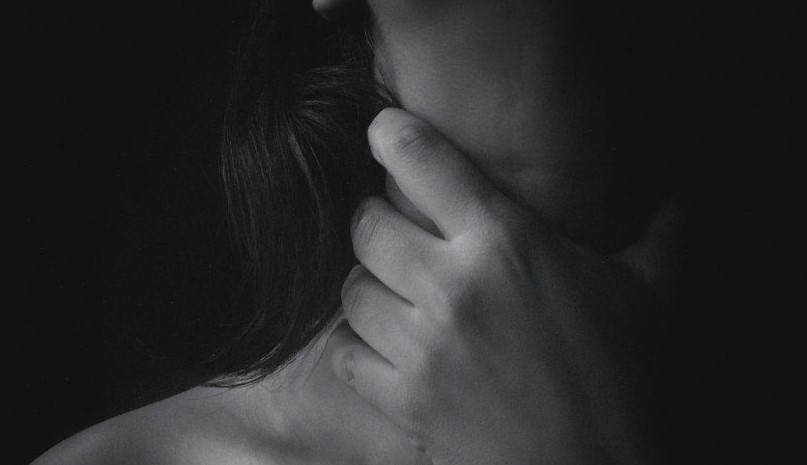 It is never okay to hit a woman. Of course, it is not. May shame fall on your head if you ever entertain the thought. May your spear drop in the chaos of battle; may the visage of a bestselling Nigerian author and full-time feminist haunt your waking dreams, if your hand ever comes up to strike one of those angels. It is never okay, never!
But— and this is a very small but— I wonder if I may humbly submit a scenario which I feel might just qualify as an exception.
I have debated this matter rigorously with my local chapter representative from Maendeleo ya Wanaume, my barber, the fella who sharpens knives in our kitongoji, and finally, a boda boda guy travelling at 200 km/h. Understandably, I feel I have exhausted the avenues available to me for dialogue, and all that is left is to wait for the Supreme Court to tell us who they are going with so I can DM them.
So, as we wait, the scenario:
You, a gentleman, find yourself in a shouting match with a lady of genus Nairobi and phylum slayqueen. The battle is heating up, and you are both slinging words at each other like archers on the shores of Sparta. Yours are precision blows, respecting the rules of engagement, but hers are veering more and more towards the sweet spot just below the belt, until finally, she lands a fierce jab right in your family jewels.
You do not even hear what she says, but you register her tone alright. You definitely catch the words "your mother" and something about you not being a real man, and you are plunged into a blind rage. For a very brief second, you forget all about the rules of engagement, you forget to sting like a butterfly or float like a bee. It even slips your mind what the good book says about hitting women. You dart forward, wanting only to make the lady of subphylum Instagram Model swallow her words.
Your hands close around her neck. Not because you want to do her bodily harm; you just want to estimate its width and girth, like a python would a goat from Kamakis, so that you can facilitate the process of her swallowing those blasphemous utterances of hers. If you apply a little pressure, it is only because your fingers are a bit slippery; the lady, of kingdom Feminist, has lathered herself liberally with moisturizer as if the IMF is paying for it. You want to be accurate with your measurement, that is all.
Then, as her eyes go wide, as her knees buckle and her weight shifts, she lets out a startling sound.
It is not a scream. It is a low sound that seems to come from her soul, a primal one that you think you might have heard on NatGeo. Seconds later, as your fingers go slack, you realize that sound was a moan. Of the sexual variety.
You step back, apologies pouring from your lips. You promise to strangle a white chicken to appease the dead feminist icons who are surely turning in their graves. You swear to listen to all Beyonce albums. But the lady shakes her head and demands that you do it again. Please. You refuse, sensing a trap, but she is adamant. You have opened the floodgates in her pants and it would be cruel not to erect a dam to stem the overflow.
"Hit me!" she urges, a little desperate now.
And you realize, too late, that she belongs to the subspecies of Kinky.
Would it be okay to hit a woman then? In this particular scenario? Does a little roughhousing in the name of coitus empower the woman, or is it as bad as assuming they don't understand the offside rule? I mean, she asked for it. Demanded it, really. Made hurtful insinuations about your manhood. Would it be okay to smack her if your palm was guided by love and lust, not patriarchy and chauvinism?
What if you got written permission first? A signed affidavit, to go along with your certificate of good conduct and letter from the chief? You could show them your Huduma Number slip, or prove that you are always in your house by 8 p.m. What if you notified your neighbours first, that the screaming they were going to be hearing would be pained but consensual? Or you could paint your door like the Israelites on Passover, and anyone passing would know you were smacking your lady into a thrashing orgasm.
I'm sure we can figure this thing out. It is never okay to hit a woman, true. But I'm just curious; what if she asks really nicely?
— [email protected]
@sir_guss