We must root out corruption. No more special plate for hubby. Let him eat in the plastic bowls like everyone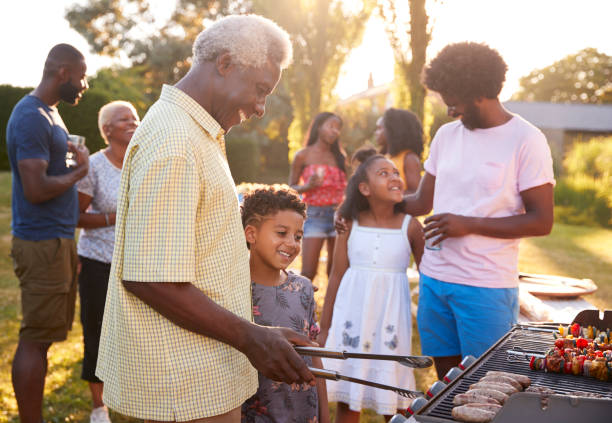 When I was young, I was (falsely) led to believe that love meant the big piece of chicken. The thigh, or the lower back, sometimes extending along the spinal cord before branching out into the wing.
Love meant the first chapo, hot and tender, straight off the pan and into the hands of the man of the house. It meant automatic rights to certain parts on the chicken innards that needed a little extra attention and cleaning. I would later try to find the inherent value of those chicken innards, relative to the thighs and breasts my siblings and I always ended up getting. And I remember thinking that the Math just didn't add up. But I did not want to argue with centuries of culture and gender dynamics, so I bit into my drumstick and swallowed my confusion.
I realise now, thanks to the clarity that only comes with age and experience, that this love which was mapped onto a big piece of chicken was the breeding ground for corruption, a societal menace that plagues us to this day. I realise, thanks to the cynicism that comes with age and experience, that the scramble for and partition of chicken is the reason we struggle to decide who to vote for.
Now, I will be the first to admit that corruption does have its perks. I benefited greatly from lastborn privilege, for instance; the cane which was formerly used to iron out my older sister's cheekiness had already been retired when I was launching my own teenage career. Apparently, trading words with my mother when she was lecturing us would have meant a swift and certain disemboweling for my siblings, but not for me.
I have also 'eaten' the perks of 'knowing people'. I have been fast-forwarded through government offices when applying for services, thereby bypassing the uniquely maddening experience that is dealing with civil servants in positions of power. I have been in several traffic stops where I had no choice but to shake the long hand of the law, because I am too sarcastic to survive jail, even for one night.
Our corruption is most evident, however, at social functions. Weddings. Funerals. Fundraisers. Chamas. Any occasion where there are enough people for the host to acquire a tent, and where there are at least two paths to the kitchen. One for the immediate family, their rich auntie friends and their cabals, and another for the riffraff. If you've been to an event like that — and you must have, assuming you're Kenyan and alive — then you are very familiar with the corruption that goes on in the kitchen, largely unchecked.
You know that there is a plump lady with rosy cheeks and fleshy upper arms and a food-stained apron or kitenge, who runs the place like a drug baron. She has absolute power, the kind BBI proponents can only dream about. If you're not part of the inner sanctum, if you don't know people who know people, then the best soda you will get is a warm Stoney. You will be directed to the outside toilet, and if you're not careful, you will only eat the mwitu pilau with potatoes and mushy, uninspired rice.
How will you know to follow the rich auntie every time she gets up to go 'make a phonecall'? To follow the money? You cannot, unless you're a beneficiary of corruption!
Or when you're at a wedding, and you cannot compete for the bride's bouquet fair and square because she's going to throw it top left where only her friend can snag it. Granted, her friend has been seeing a married man whose complaints about his wife are getting more pained so she has hope… and everyone wants her to find someone so they give her all the help they can. But what happened to fairness and equality?
It is all around us, you see. In our day-to-day lives. When your gateman doesn't ask your passenger for her ID because he knows you will sort him for lunch, even though the estate rules say that he should. Or when your mama mboga throws in an extra onion. Or your doctor helps you skip the queue, as if your STI is more important than the 12-year-old's nosebleed.
We must put our foot down. We must root corruption out, starting from our homes. No more special plate for hubby. Let him eat in the plastic bowls like everyone else until he gets better dishes. No more saving the breasts for him (the chicken ones, that is). Let him work on his timing like everyone else.
And when you go to a function, march into the kitchen before it starts and tell that lord of corruption that we are fixing this country.
[email protected]
@sir_guss
Hide your knickers
Hanging your underwear on a public clothesline makes them public property