New Year resolutions: Stop the empty rhetoric and upgrade your life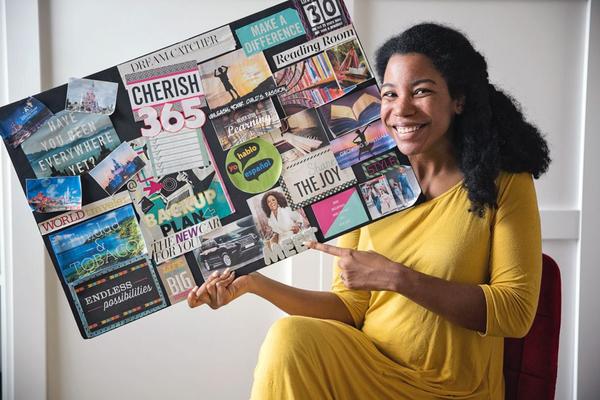 It's a New Year. Finally. It has taken some doing, but we finally shed the albatross that was 2020. Obviously, that came at a price. The year went off script and wouldn't stop improvising. We lost a lot of people and a lot of things. Our world changed, suddenly and irrevocably. And yet here we all are, on the other side of all that.

There is an innate tendency to romanticise beginnings and endings. A need to mark the occasion somehow, whether it's by drinking your weight in spirits or ripping overcooked chicken from limb to limb. We seek ways to mark the passing of a significant period in life, because if we don't, all the days will seem like Mondays, and that is a bleak life no one wants to live.

I'm never one for end-year shenanigans. I always prefer to leave the door open so that the new year can come in quietly at night and slide into bed with me. No fuss, just a quiet moment as we cross over, and maybe a raised glass in acknowledgment of the continued gift of life.

But this time, I will understand wanting to make an event out of it. This time, I am behind all variations of sherehe, even if we're staring down the barrel of a bleak, penniless Njaanuary. As usual. 2020 has not been a normal year, after all, and I will throw my support behind anyone wishing to kick it out in style, or stomp on its demons like a pentecostal assembly church dance crew.

I only ask one thing. Please, let us be spared the collective nonsense that is New Year resolutions and manifestation of all things wealth and prosperity. New Year resolutions are for children, to encourage them to learn commitment and encourage self-assessment.

In theory, the lesson is that 12 months is a long time, and in that time, you are supposed to have grown in leaps and bounds. You're supposed to have upgraded your life and/or your wife.

If you started last year warming the seats of our pride and joy, the Madaraka Express, then this new year should find you hugging the steering wheel of that Nissan shaped like Vera Sidika. If you were scrunching your face at the harsh sting of Konyagi back then, you should have graduated to teenaged spirits of vague Eurocentric origins, which pass from bottle to brain without making you distort your features or lighting a fire in your chest.
If you were playing with Cs pre-pandemic, you should have found yourself something that sits in the palm a little better. You know? Growth, in short. The problem is that you are expected to anticipate and lay claim to this growth before it happens. Which would be possible if we could see into the future, or maybe if that naked couple had not eaten from the tree of life and we had a closer relationship with the Almighty. Or, alternatively, if you were a graduate of Hogwarts School of Witchcraft and Wizardry.

Manifest it, they tell you. Claim it, they chant feverishly. Shoot for the stars, they sing. If you miss you will at least land on the moon. Which makes no sense, but you can't blame them for saying it; that very cliché earned you 25 marks in composition back in primary school. There's nothing wrong with setting goals for yourself.

Broader ones, spanning your entire life, like the always hilarious daydream of finishing school, getting married and popping out kids— or smaller, more immediately attainable ones, like telling your boss to stick that job where the sun doesn't shine. Unless, of course, he spent his holidays in Diani, and the sun did shine there.

Planning your life can help introduce a little order to it, some structure and purpose. But as we have seen, the biggest lesson from 2020 was that things don't always go according to plan. Man plans but God laughs (another 15 marks in composition). For a lot of us, it was enough to make it through the tunnel. It was enough to survive. I think this past year was important for the way it taught us to live one day at a time. It showed us our priorities and for most of us, they were woefully misplaced.

There is never a better time to reflect than the dawning of a new day, on a new year. We can see the past clearly, and we can cast an eye forward as well. I hope 2020 inspired us to live a little more in the now, though.
I hope this year, we skip the fake journeys of self-renewal that we lie to ourselves with in the name of New Year resolutions, which we abandon promptly. Happy New Year, folks. Let's try not to jinx this one.
[email protected]
@sir_guss
Hide your knickers
Hanging your underwear on a public clothesline makes them public property