Reality check: We are losing too many good men in the name of being masters of the sack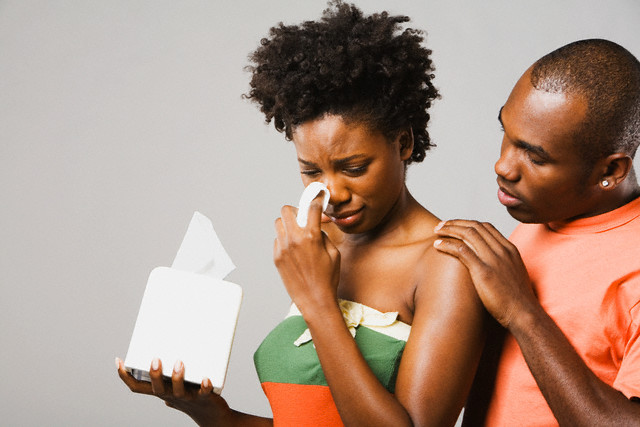 Age is not just a number, but is a funny thing. When you're young, and your blood practically resides in your loins, no one is interested in getting in the sack with you. You have the kind of knees that can survive a leap from a three-story bedroom window of a very married cougar on the occasion of her husband returning unexpectedly from a trip.

Your physique is limber and lithe, so you don't mind running for your life, hopping over fences as you flee from insults, death threats and the stench of wounded male pride. In such times, the best you can do is Susan from the Mpesa/cereals shop down the street, and only after she has become one with the vodka. You have no avenue for your unrelenting sexual drive. Your peers, the beautiful ones who were supposed to have been born just for you, see only your dusty wallet and your potential. A girl cannot live on potential.

But you're old, with greying temples and the settled wisdom of having lived through two handshake governments; with the unbothered physique of someone who long ago threw in the towel against starch and processed sugar.
Now, your knees click at the slightest provocation, like a nursery school teacher after parents' day.
Your lower back name-checks you if you attempt feats of strength and agility previously reserved for pro athletes, including but not limited to; standing up too fast, reaching for the top shelf, tying your shoes, fetching second-born from under the bed, and sneezing too hard.

Still, it is at that point that those nubile, twenty-something-year-olds suddenly cannot get enough of you. Suddenly, you, who the villagers now call 'Mzae', are expected to subject that same lower back to a rigorous course of 'keeping up with the youngins'.
Not only are you sponsoring a weekend trip out of Nairobi, you're also starring in it, and the scenes include silly things like bungee jumping, an obstacle course straight from military camp, and subsequent nights of loud, sweaty, wildly acrobatic bedroom antics. Never mind that your bedtime has been 8 p.m. for several years now.
Naturally, you need a little help. The sexual inferno of your youth is currently a humble flame you sometimes fan to gift your wife a little something on special occasions.

You need some chemical augmentation; nothing too drastic. That legendary pill is small, blue, and discreet, and it will make you the all-conquering bull you used to be, if only for one night. Right? What's a little medicated wood between two consenting adults?

Well, I empathise. We have lost far too many good men to the pursuit of sexual glory. Every few months, a story sneaks into the media about a certain so and so who perished in the throes of battle, locked in the thighs of a woman, with the blue demons scattered on their bedside table.

Sometimes, the story doesn't sneak out, it hits us right across the face, not unlike the victims of those loud, sweaty, wildly acrobatic bedroom antics. Always, the man is older. Often, his companion is not. This is a deeper issue, which I will not attempt to boil down to a simple discussion of age and the social madness of sex. Men crave beauty and youth, while women crave social and financial security.
They very rarely get it from their agemates. Older gentlemen and younger women go together like a cold beer and nyama choma, try as we might to deny or condemn it.
What I will point out, in the hope of saving my fellow men, is that there are no prizes for shattering backs and uteri. I have no doubt that the glow of being called 'good in bed' is incomparable. It's like a warm coat that can get you through Nairobi winters.

It is a literal badge of honour, which you wear on your forehead, or keep in your wallet along with your Huduma Number. It works like a gift voucher at bars and can get you one free phone call with Rihanna if you achieve platinum user status.

But at the end of the day, there are far more important things in life. Don't kill yourself trying to impress a woman whose G-spot is playing hide-and-seek anyway. I understand wanting to feel young again. Go for that weekend out of Nairobi. Run that obstacle course. Dive off that cliff with the 23-year-old. But when it comes to matters coitus, it's best to stay within your lane. That company is also producing Covid vaccines. You don't need to worry about hurting their bottom line.
[email protected]
@sir_guss
Hide your knickers
Hanging your underwear on a public clothesline makes them public property