Excuse me sir, it is unmanly to exfoliate, cleanse your skin and shave pubic hair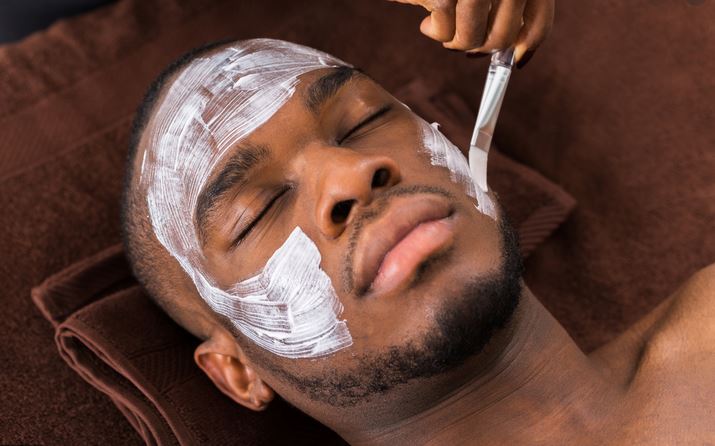 Masculinity in crisis: Why are you doing facials and shaving your pubic hair, sir?
I have a small constellation of very obstinate black spots on my face. An Orion's belt of dead skin, blackheads and pustules. It has never really bothered me that much, but on multiple occasions, it has acted as an unfortunate conversation starter. Usually with the ladies, and not in a way that ends with us comparing skincare routines over drinks.

One such lady stared at me for a full five minutes, and, while I was scrambling to come up with a pick-up line, informed me that I needed to exfoliate, scrub and cleanse. And then she started talking about moisture and massages. Long story short, contacts were not exchanged— neither was anything else.

Upon further consultation, I was informed that there is an entire genre of noisemakers who tout something they dub skincare, which is really just a way to put food on your face. What you do, apparently, is wash your face at least three times.
After the first time, you coat your ugly mug with sand or warm mud and scrub it down like a greasy sufuria. Then you cover it from hairline to chin with a guacamole mask, prepared in advance and left to cool in your refrigerator. You let it sit for a few minutes, until the cockroaches in your house start sticking their heads out of their crevices, noses in the air, stomachs rumbling, and you know it's time to peel it off.

This was shocking to find out, not least because it would explain the baffling skyrocketing of avocado prices. But the real stunner was the realisation that some of my fellow gentlemen are increasingly taking to these ridiculous beauty routines.

I have a small bone to pick with effeminate men. It's a small bone. Like a chicken finger. But it's a bone, alright.
I generally don't subscribe to the strict social definition of masculinity. The naysayers will claim it's because I'm not the manliest of manly men; I can do a decent falsetto, and I own several bathrobes. But really, even while the limits of masculinity should be relatively fluid, there is still a line we should not even consider crossing, and that line is drawn in charcoal mask black.

The first is hair. I don't remember when we declared the war on pubic hair, but I'm fairly certain men are supposed to be Switzerland on this one. Why are you shaving your pubic hair, sir? Is that what they want now? Grown men who look like prepubescent boys down there? Hygiene is important, of course. You shouldn't approach a woman with a hedge like the one God set on fire to talk to Moses. But you shouldn't scrape everything away either; leave a few one-storey buildings for directions.

Manicure and pedicures are another soft no-no. Mani-pedis. A man's hands should be simple and, if possible, rough. Calloused. Like that exterior plaster wall of a village bungalow. If, like me, you work in these soft-soft professions where you spend your time clacking away at keyboards, then try and obtain some believable scars. Chop onions carelessly. Get into a fight with a conductor. Play with superglue. Find a way to give those hands some character. What will happen if she grabs your phone and you try to grab it back, but it slips right out of your moisturised fingers? And now you're being forced to pray over a relationship, just because you couldn't be a man.

Another one is shower gels. Once upon a time, a single bar of soap was good enough for all the washing and cleaning you needed to do. Clothes, dishes, and the dirtiest thing in that house (your back). I don't know where the rain started beating us, but suddenly, we have a never-ending deluge of products, from shower gels with violence-inducing names like 'Adrenaline Thrust', to lotions and conditioners and moisturisers which promise to sneak into the cracks of your skin and work miracles. I used to wonder why my mom had a different lotion for her face, hand and body, and a third one for her legs. Silly me.

There is an argument to be made for men drinking cocktails, too. Or cider. Or anything that doesn't immediately wipe your memory and reset your priorities. But my expertise on the matter is somewhat limited.

Fellas, I understand. If there's a chance of lightening your complexion, or nudging the beard to connect, of course you're going to take it. You're only human. But I'd advise caution. One day you're trying out a moisturiser, the next, you're wearing your towel all the way up to your chest! It's a slippery slope, that's all I'm saying.

[email protected]
@sir_guss