How to make the most out of your friendships and relationships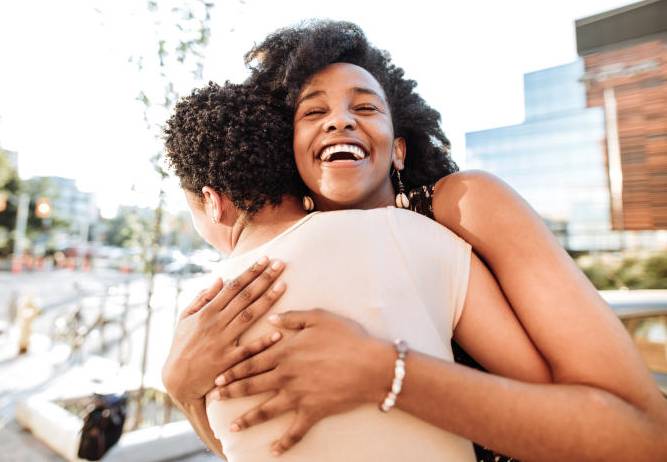 We all have people we relate with in different ways. It could be a spouse, child, friend, co-worker, student or an employee. In our daily interactions, we can either build or destroy their confidence and self-esteem.
What do you do to bring out the best in someone? The Bible says love is the foundation of all relationships. "As I have loved you, so you must love one another" (John 13:34). First, accept their uniqueness. God created us all different and it is easier for us to accept, encourage, challenge and affirm some people more than others.
Love does not demand its own way. Do not insist that other people be like you. Many parents force their children to study courses and pursue careers that they did; especially when the child's choice is not 'conventional' as far as the parent is concerned. "Accept one another just as Christ accepted you for the glory of God" (Romans 15:7).
Second, trust them with responsibilities. This will build their confidence and help them prove themselves by blossoming and developing competence and new skills. When you do not give others some responsibility, you are rejecting them. You are in essence saying, "I have to do it for you, you are incompetent, you cannot do it."
Jesus said, "As the father has sent me, so I Am sending you" (John 20:21). He trusted his disciples to continue with the mission of spreading the gospel to the world. Encourage people to stretch and try out things they have never done before. American Clinical Psychologist Frank Freed says, "If I were a parent starting all over again; I would do less for my children and make them do more for themselves to build their confidence."
Third, expect the best. Harvard Psychologist Robert Rosenthal carried out a study on the effect of teachers' attitude on learners' performance. The learners whom the teachers 'thought' had more potential scored much higher grades and gained between 15-27 IQ points in one year. The teachers' expected more of these learners, which in turn made them expect and perform better.
The teachers communicated this through their tone of voice, facial expressions, touch and posture. The teachers described these learners as happier, more curious and affectionate and had a better chance of succeeding in life. Group leaders understand that if they take pride in the members work, the members will take pride in their work too. "If you love someone you will always believe in him and always expect the best of him" (1st Corinthians 13:7).
Fourth, affirm their value. People are desperately seeking affirmation. They want to know that they matter and that they count. Pay attention to what someone has to say and maintain eye contact with them. Be affectionate by showing them your love so that they are not just hearing it but they feel it.
Appreciate them and this will raise their value. Apostle Paul was a pro at this! "I thank my God upon every remembrance of you; always in every prayer of mine making request for you all with joy; for your fellowship in the gospel from the first day until now" (Philippians 1:3-5). "Encourage one another daily" (Hebrews 3:13).
Fifth, correct without condemning. We all need correction because no one is perfect. However, how you correct can either build or tear them down or either protect or destroy their self-esteem. "Speak the truth in love" (Ephesians 4:15). For parents, it is 'loving discipline' for your children. "Do not keep on scolding and nagging your children, making them angry and resentful. Rather, bring them up with loving discipline" (Ephesians 6:4). "Do not use harmful words. Use only helpful words, the kind that build up" (Ephesians 4:29).
Sixth, do not give up on them. Keep affirming, believing in them and do not let them mess up their life. Not because you are responsible 'for' them but because you are responsible 'to' them. One of the most important things you can do for someone is to teach them how to forgive themselves when they mess up or blow it. God is the God of a second chance! "Being confident of this very thing, that he who began a good work in you will complete it until the day of Jesus Christ" (Philippians 1:6).
Bishop David Muriithi, Founder & Overseer, House of Grace International Ministries