Want to be impactful? Go beyond your fears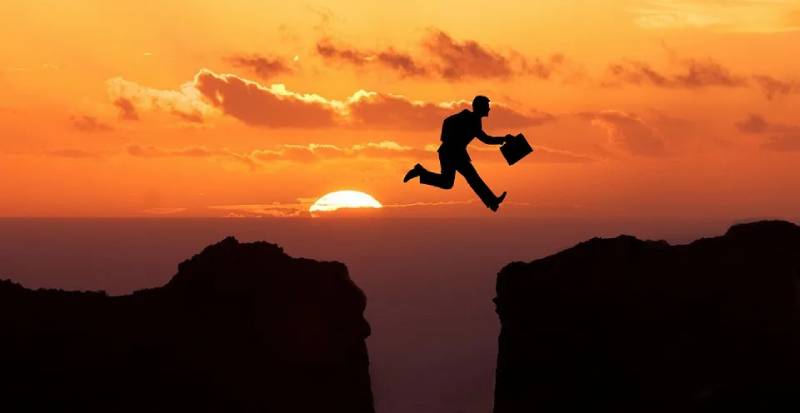 This is not the time to go unnoticed; rather it is time for your presence to be seen and felt - to leave a mark and attest that you were here. The impact is not striking together or a collision; it is a forcible momentary contact with a moving body with another or strong influence or having a powerful effect, it is a product of 'cause and effect' and not of luck.
Salvation is not an easy escape route to heaven. It is one's guarantee for a life of impact here on earth. The first Adam in Genesis was in charge and king of the earth but sin brought him down. The second Adam, Jesus Christ came to re-establish your dominion by becoming a curse so that you can be blessed. You should therefore not suffer frustration, humiliation, oppression, suppression, or depression.
"Christ has redeemed us from the curse of the law, having become a curse for us." (Galatians 3:13) "For you know the grace of our Lord Jesus Christ; that though he was rich, yet for your sakes he became poor, that you through his poverty might become rich." (2nd Corinthians 8:9) "You are the salt of the earth; but if the salt loses its flavour, how shall it be seasoned? It is then good for nothing but to be thrown out and trampled underfoot by men." (Matthew 5:13)
To make a maximum impact is about affecting your world positively; making the most out of life; standing out among your peers; and being unique. Since you are the light of the world, the lost world should be able to get directions by observing the steps you are taking - you must show the way. As the salt of the earth, we should not just be seen and felt but also give taste to life and preserve the world from decadency.
Society today emphasises what you do and not what you are. The book of Joshua records: "Be strong and of good courage, for to these people you shall divide as an inheritance the land which I swore to your fathers to give them. Only be strong and very courageous, that you may observe to do according to all the law which Moses my servant commanded you; do not turn from it to the right hand or to the left, that you may prosper wherever you go."
"This book of the law shall not depart from your mouth but you shall meditate in it day and night; that you may observe to do according to that which is written in it. For then you will make your way prosperous and have good success. Have I not commanded you?" (Joshua 1:6-9) Without a shadow of a doubt, the impact you will make in your generation is a function of the kind of person you are; over and above the kind of things you do.
To make an impact, first, you need to be strong. This is not physical but inner strength. The Bible acknowledges that a wise man is strong and a man of knowledge increases strength. That those who do wickedly against the covenant the Lord shall corrupt with flattery; but the people who know their God shall be strong and do great exploits.
Be strong and do not let your hands be weak because your work will be rewarded. You need to be strong to keep on working even when you cannot see the immediate results. God encouraged Joshua by telling him to be strong and work, and all people of the land too; because he was with them.
Be courageous by continuing with the battle in the midst of your fears. Be strong and of good courage; do not be afraid nor be dismayed, for the Lord your God is with you wherever you go. If you are not courageous you can never be a commander - it is the backbone of all commanders. You need the courage to deal with life challenges, subdue opposition, command progress and success, and move you from one phase to another.
When King David was distressed because the people wanted to stone him after the Amalekites invaded them and took their wives and children captive; he encouraged himself in the Lord. When Moses sent out spies to Canaan, he advised them by telling them even if the land is rich or poor, whether there are forests or not; they should be of good courage. Apostle Paul asks us not to cast away our confidence because it has a great reward.
Do not be afraid. Fear is the enemy of faith because it paralyses and destabilises you. The fear of failure is one of the worst things that can happen to you. The Bible assures us not to be afraid of the faces of men because he will deliver us. That the fear of man brings a snare, but whoever trusts in the Lord shall be safe. "I am the one who comforts you. Who are you that you should be afraid of a man who will die, and of the son of the man who will be made like grass? (Isaiah 51:12)
Bishop David Muriithi
Founder & Overseer
House of Grace International Ministries