Turn your back on sin, and prepare for the future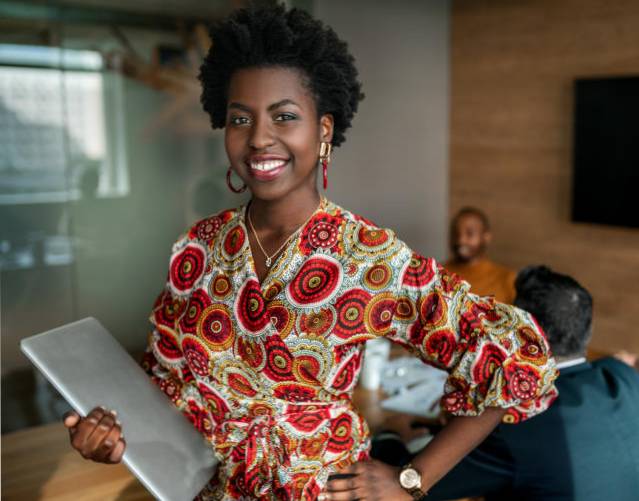 At the beginning of the year, many of us, in a fit of optimism, make resolutions or a list of things that we want to accomplish within the year.
Unfortunately, many abandon them even before a month is over. They go back to the easy way of living, which does not bring any positive change in their life. The Word of God encourages us to make certain commitments for us to have an impactful live.
First, commit to forget your past failures. Apostle Paul says, "Brethren, I do not count myself to have apprehended. But one thing I do, forgetting those things which are behind and reaching forward to those things which are ahead. I press toward the goal for the prize of the upward call of God in Christ Jesus."
Everyone has failed in one way or another and these painful memories remain in our hearts and minds for a long time. It could be a parent who has failed a child, or a child failed a parent.
It could be a relationship that failed, poor academic performance or a failed business. Perhaps it is a career that failed to take off, or you have failed by not meeting personal goals.
Do not be bogged down by your past failures because this will stop you from moving forward into the future that God has destined for you. Jesus died on the cross for us to receive forgiveness and this allows us to live successful lives by forgetting our failures.
Second, commit to forgiving others. "Bear with one another and forgive one another, if anyone has a complaint against another; even as Christ forgave you, so you must also do." (Colossians 3:13) This is a direct and personal challenge to give up your grudges and grievances.
A grudge is a deep, ongoing resentment that we cultivate in our hearts against someone else. It is an unforgiving spirit, attitude and actions. Grudges are dangerous because they cause destruction.
They destroy marriages, break up families, ruin friendships and split up churches. Holding grudges will hurt you more than the person you hold it against. Eventually, it will lead to self-destruction: physically, emotionally and spiritually.
A story is told of a king who forgave a servant a huge debt, but the servant refused to forgive someone else a tiny debt. His unforgiving spirit landed him in prison.
Author Max Lucado says, "The key to forgiving others is to quit focusing on what they did 'to' you and start focusing on what God 'did' for you. Unforgiving servants always end up in a prison: of anger, guilt and depression. God does not put you in prison, you create your own."
You are not to ignore whatever the person has done or pretend it did not happen; rather that you acknowledge it was wrong and painful, but you choose to forgive. Forgive your parents, siblings, spouse, friends and colleagues.
Third, commit to restoring your relationships. When you turn on a computer, a message pops up asking if you want to check whether the programmes are running and working properly. God uses a similar invitation to check whether our personal relationships are working well.
"If it is possible, as much as depends on you, live peaceably with all men." (Romans 12:18)
Do everything possible to restore any relationship that has gone wrong in your life because the other party may not want the relationship restored. Restitution involves more than wealth and land. It also means going back and making things right for hurtful things you said and did.
Fourth, commit to turning your back on your transgressions. I read a book on slavery that indicated that after the war, all slaves were set free but many of them chose to stay with their masters and continue doing whatever they were instructed to.
This is exactly how many Christians choose to live. Jesus Christ died to set us free by the power of the Holy Spirit. But like these former slaves, some Christians choose to stay with and obey their old master of sin.
Do not let sin reign in your mortal body that you should obey in its lusts. And do not present your members as instruments of unrighteousness to sin.
Turn your back to your transgressions and the sin that so easily besets you - sins that you are prone to time and time again. The Holy Spirit empowers us to be free.
Bishop David Muriithi
Founder & Overseer
House of Grace International
Ministries