A mother's kiss can cure anything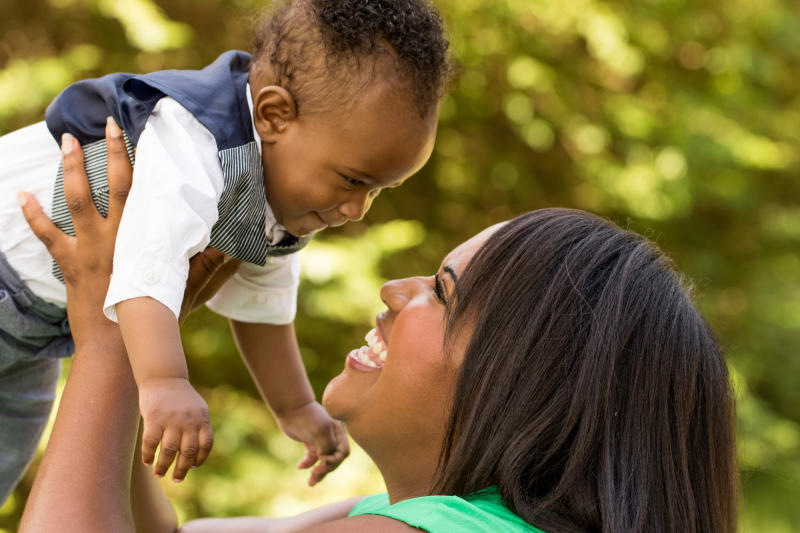 A mother is an incredible human being. It is no wonder then that Mother's Day on 9th May is one of the most celebrated days in the world. A story is told of how on the sixth day of creation overtime, God was making a mother. An angel came to him and inquired, "Why are you are taking so much time on her?"
God answered him, "Have you not heard the aspects of a mother? First, she's not fake or plastic, but an original. She has many immovable parts which are irreplaceable. Runs on black coffee and left overs and has a lap that disappears when she stands up.
She has a kiss that can cure anything from a broken leg, heart ache, to a broken relationship. She has six sets of hands to perform multiple tasks and a set of three eyes; one that sees through closed closets and doors; one at the back with which to see what she is not supposed to see and another in front which sees her children hurting and she comforts them of her love.
Although she is soft and delicate, she is equally as tough as steel! The Bible is full of great mothers and virtuous women. The Shunamite woman had compassion for the man of God Elijah and provided him with food, a room, bed, table and a lamp for years during his transit journey.
Because of her kindness, he prophesied over her that she would bear a son and one year later she did. Desperately unhappy and in pain, Hannah went to the temple daily to pray and ask God for a child.
She was granted her petition and gave birth to Samuel, one of the greatest prophets in the land. Naomi constantly encouraged her daughter-in-law Ruth to move with her from Judea to Moab; to seek help after a famine devastated the land and Naomi's two sons died.
It is through Mary mother of Jesus that we have been redeemed to the goodness of God. In Genesis, God saw that it was not good for Adam to be alone and created Eve as a helper for him. The word virtuous in Proverbs 31 speaks of excellence, moral worth, ability, nobility and role model of wisdom in action. This scripture emphasises both the hard work and skill that a woman enjoys and that bring her fulfilment in her life. A virtuous woman is likened to a trophy and her price is far more than that of Rubies. The good she does cannot be paid for in cash and neither is she bought with money.
To sum up this proverb, a virtuous woman is first, trustworthy. Her husband need not worry about her faithfulness to him. She does not do him any harm or evil all the days of her life. She is more concerned about her husband and children than herself.
Second, she is industrious. She is not a woman who has nothing to do; neither a busy body, idler nor time waster. She seeks wood and flax and willingly works with her hands. She is like merchant ships that bring food from afar. She wakes up early to provide food for her household and a portion for her servants.
She stretches out her hands to the spindle to hold, wind and spin wool and flax. Time is so precious to her. She sources, invests and buys land where she grows crops to earn profits. She girds herself and strengthens her arms to work. Her produce is good and her lamp does not go off at night for lack of oil.
Third, she is merciful. She has a quick eye to the poor and needy in society. She helps, loves and comforts those that are hurting and sick. Florence Nightingale forsook the comfort of her home to treat and care for wounded soldiers during the World war.
Nabal hardened his heart against David when he was in dire need out in the wilderness. Abigail pleaded with Nabal to give David with food for him and his army to eat.
They had provision because of this virtuous woman! Fourth, she is tidy in her dressing and housekeeping, and she is kind and wise in her speech. She checks her speech and only opens her mouth with wisdom. On her tongue is the law of kindness.
She is not a gossiper who hangs over the fence half day and destroys others with her words. Sixth, she is blessed. Her children and husband call her blessed and he praises her.
Her husband is well known among the elders of the land known because of her character. Every man needs a woman who will support and share in his successes and failures. Such a partner is beyond praise and price!
Bishop David Muriithi
Founder & Overseer
House of Grace
International
Ministries