Caning school kids to a pulp is not a smart move; they'll support abusive forms of authority in adulthood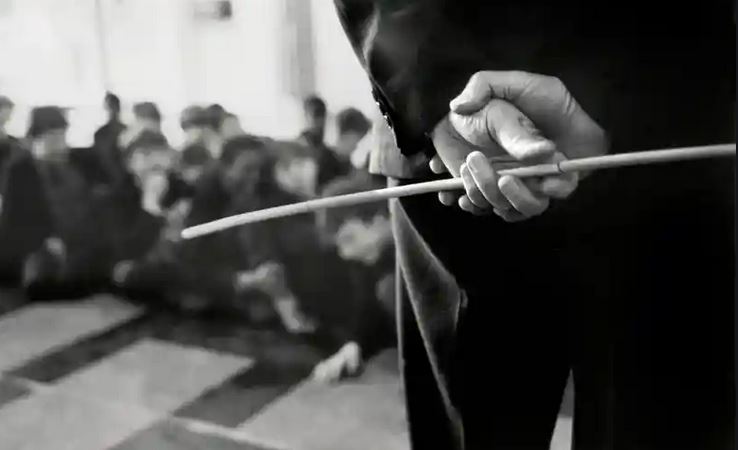 The expatriate recalls his school days with the same nostalgia as anyone else. Across the world, wherever adults gather together, talk often turns to 'The old school days'.
It doesn't matter how appalling the school was: everyone will remember their school as the best ever. Attendees of schools where caning was rife will all agree that 'It never hurt me'. Attendees of more liberal schools will concur that 'We had it good'.
Those men who were heavily caned and say 'It never hurt me' will, however, have all manner of problems: they'll beat their wives; they'll be irresponsible in their relationships; they'll be supporters of abusive forms of authority in adulthood, such as undemocratic government; they'll be broken bullies towards everybody.
Across the world, physical child abuse has rightly been condemned and the right of a child not to live in fear or be beaten has been generally accepted. The rabid awfulness of that type of adult who calls for a return to caning is usually evidence enough that it's not the right thing to do. After all, who would want a society dominated by THEM, the adults who use violence as a solution to all perceived problems?
Yet again, the behaviour of some children in some Kenyan schools has led to the usual knee-jerk calls to beat them soundly, cane them to a pulp, and crucify them on the school flagpole. The word 'INDISCIPLINE' is everywhere as adults who were themselves caned convince themselves that the youth are the problem, and that if they only listened to their elders, all would be sorted.
Some crueller sections of the elderly have always condemned the young for their youth. A cool 2,500 years ago, the philosopher Socrates wrote 'Our youth now love luxury. They have bad manners, contempt for authority; they show disrespect for their elders... they contradict their parents, chatter before company, gobble up their food and tyrannise their teachers.'
Socrates went on to kill himself. I'd not wish such a fate on the 21st Century's supporters of corporal punishment in the world's schools, but I certainly wish for some sort of silence, as would most youngsters.
Occasionally, one has to wonder whether any of these fire-breathing teachers, civil servants, politicians or churchmen have ever taken the time to talk to our young people, about the COVID school closure, about being young, and so on. I doubt it.
Further, watching their own behaviour, I'm rarely convinced that these people have the moral authority to propose solutions of the sort that they went through and that, logically, formed THEIR characters.
Whatever the solution to issues in our schools, it does have to be found, and swiftly, after REASONED debate.
After all, a huge percentage of the Kenyan population is under 20 years old, and this statistic is growing. In a few years, the young will be such a majority that they may well, with some justification, think that those of us who are old are the problem, and find some solution.