Working from home my foot: We are just drinking alcohol and watching pornography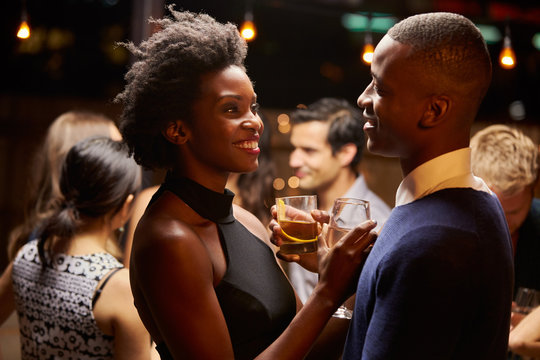 The expatriate knows you have a hangover. He himself is of course a sophisticated sipper of fine wine, and so rarely suffers from Next Day Death, but he knows that you got drunk with granddad for ten days in the rural areas, and that you barely made it back to the city alive.
And now, swallowing your Panadol with more water than the Kenya Cane you swigged between Christmas and New Year, you're reflecting on your life and wondering what the point of it all was. You danced, drank and ate with a thousand strangers in dingy bars, and you're certain that you're incubating COVID in the depths of your lungs.
Happy New Year!
Let's face it: you're already missing 2020. You knew where you were with 2020. You had an excuse to stay at home and avoid in-laws. You could watch endless back-Seasons of 'Game of Thrones', which you missed when it first came out, and which everyone in the office made you feel foolish for missing. And you could do all this while pretending to the boss that you were 'Working From Home', three nonsense words that mean 'Becoming alcoholic while watching endless pornography, at home'.
What is this 'Working From Home'? It's a phrase that before 2020 meant 'prostitution', and so it was frowned upon. Except in Mombasa. But in 2020 it acquired a certain respectfulness. In 2020 it came to mean 'I have a sort of white-collar office-type job, and am terribly fashionable and creative and gig-economy in my work'. It meant, 'I have flexi-time and please myself and I'm my own boss'.
Or at least that's what people who worked from home wanted you to believe. In fact it meant, my boss has no need of me, and has sent me home, and in order to keep my job into the future I've promised to work on 5 per cent of my contracted salary while he, my boss, still flies to Kisumu every weekend, where he has ten lakeside mistresses.
The truth is, we'll all be working from home deep into 2021, and by the time we're back in the office, the boss won't recognise us. He will think we're imposters, and call the security guard to have us evicted from his premises. Almost certainly, we'll turn up to find 'our' desk occupied by someone younger, more attractive and more tech-savvy, which is all that matters in these days of Online everything.
It doesn't matter how new-looking your Huduma Card is; the boss won't accept you are his employee, and will have you shipped off to Kamiti Prison quicker than you can say 'Zoom!' 2020 was a dream, an illusion. There was no COVID, no lockdowns, no curfews, no Minister of Health proclaiming how 'Today, two and a half people almost recovered'.
Your hangover is the only reality, and you brought it upon your sad self. Look at those Panadols in your hand, and think: perhaps you should swallow the whole packet, with another bottle of Kenya Cane.
Hide your knickers
Hanging your underwear on a public clothesline makes them public property