Back to school: Don't be fooled, these children enjoyed the long Covid holiday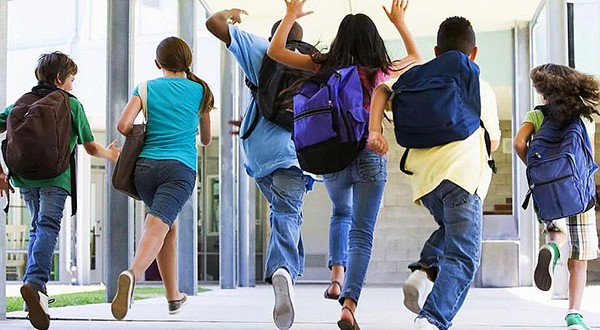 The expatriate was a model pupil while at school, or at least pretends he was to anyone who listens. The same is true in Kenya: ask any Kenyan school principal and she will tell you how, during visiting days, every single parent will lie to their child that they were straight A pupils from Form one to Form Four, and that they were the 'School Captain' from the moment they were conceived.

It is a lie. Everyone lies about school. The formerly bullied child will tell you that he was captain of the rugby team, and the nerdy girl will say that she was voted queen cheerleader for years in a row. The grunting bully will say he got As in his KCSE but chose not to be a doctor/engineer/lawyer because he's 'a creative', whatever that means. I think it means that he's created a lie, but there we are.

Nobody really enjoyed school, and only the most rose-tinted nostalgia can make the memory of it bearable.
It is due to this lie about school that middle class adults the world over are telling each other, 'Oh, it's terrible how the children are suffering from these school COVID closures, stuck at home for months on end'.

But middle class kids couldn't give a damn about missing school. Certainly, in Kenya, where uniforms are designed by the colourblind, 8-4-4 pupils have spent a glorious nine months not having to wear yellow shirts, green sweaters, pink socks and orange colonial era shorts.
They've not had to eat endless greengrams with weevils or travel to school in rickety school buses that look like mobile custard adorned with the embarrassing name of the school – GertBob's Academy – and an even more embarrassing, misspelled motto: We Learn Kids to Adolts'.
No prefect has woken them up at 3am to tell them that it's time for Prep, or turned the lights out at 9pm when they're halfway through 'abluting' in the pit latrine, as we so politely call it in Kenya.
No teacher has beaten him with a green plumber's pipe, nor confiscated his OMO. No older child has either stolen his Kiwi shoe polish, leading to daily detentions for scruffy shoes, nor has any Form Four stolen the bathing water that took three hours to drip into his bucket.
Instead, he's spent nine months waking up when he wishes, having endless sausages for breakfast, and playing FIFA on his Playstation with teenagers across the world. He's had access to his phone, when phones at school are punishable by expulsion. He's been able to speak with his parents, when usually his boarding school keeps his parents away for terms at a time, causing them to be complete strangers come the holidays.
In short, it's been GREAT! Adults the world over, however, are writing blogs about how stressful it must be for their children, and how their mental health is suffering. The Kenyan teenager of 2020 can be forgiven for worrying about such adult's mental health.
Hide your knickers
Hanging your underwear on a public clothesline makes them public property