Kenyan journalists are scaredy-cats who think that half a job is enough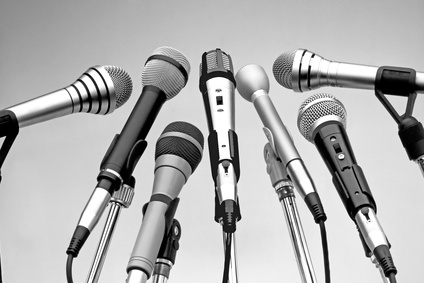 The expatriate comes from a society in which that Fourth Estate, The Press, is more or less respected. At least, few print journalists are 'disappeared', poisoned or otherwise tortured or killed.
Let's take Britain, for example. There, the newspapers are roughly divided into two types.
Firstly, the 'broadsheets' such as 'The Times', 'The Telegraph' and my own favourite, 'The Guardian'. Although possessed of some gentle right-of-centre or left-of-centre political bias, these newspapers are more or less scrupulously researched, fairly-presented and neutral in their desire to present 'the facts', 'the truth', 'the news'. You, know, they're a little bit old-fashioned in these days of fake news and ideologically-driven blogs.
But they're utterly respectable, and the population knows they can be trusted.
Then there's that second type of UK newspaper, the 'tabloids' or redtops, which thrive on political shock from predominantly right-wing positions, and which feature HUUUUGE amounts of gossip, rumour, scandal and celebrity nonsense.
Generally speaking, everyone knows that the tabloids are fundamentally rubbish, and it's no coincidence that their pages are closer in size to toilet tissue than the broadsheets are. Even daily purchasers of these tabloids will happily confess to their junk status.
Of course, because we're talking about Britain, there's a class aspect to this, too. The broadsheets tend to be more middle-to-upper class and highbrow, for the 'intelligentsia'.
The tabloids on the other hand are considered to be aimed more squarely at the poorer and less educated.
But what all these newspapers, the tabloids and broadsheets, have in common, is this: if ever there's a genuine political scandal or incompetence or hint or impropriety, compromise or conflict-of-interest, the names of those accused will be printed without fear or favour.
Let's take the case of the UK's present Education Secretary, Gavin Williamson. When under the previous Prime Minister Theresa May, he was heavily implicated in leaking confidential security information, he was sacked by the prime minister, and named in the press.
Now, when he's the Education Secretary under Boris Johnson, where he's presiding over the biggest mess-up in British exam results' history, all these newspapers are unanimously agreeing that he's pretty much incompetent and that he should either apologise, resign, be sacked or commit some form of Japanese-style ritual suicide.
No newspaper shows fear, perhaps because the press is free-ish and fair-ish, which is increasingly a privilege in our modern world.
But in Kenya, even the leading newspapers seem afraid to mention names, and we just read that, 'A leading politician from Western Kenya has just annexed part of Uganda in order to build a mansion for his mistress'. No names, just rumour, and it's difficult to know whether this is because there might be real physical or legal dangers, or whether it's just because journalists and editors are scaredy-cats who think that half a job is enough.
Ultimately, this habit leads to NO CHANGE, and only instead to a sense of depression and impotence among readers. But I of course won't say WHICH journalists are the worst.
Hide your knickers
Hanging your underwear on a public clothesline makes them public property