Premium
Ruto should borrow a leaf from Kibaki: Prioritize growing the economy and make life easy for Kenyans
Politics
By Cosmas Butunyi | Feb 1st 2023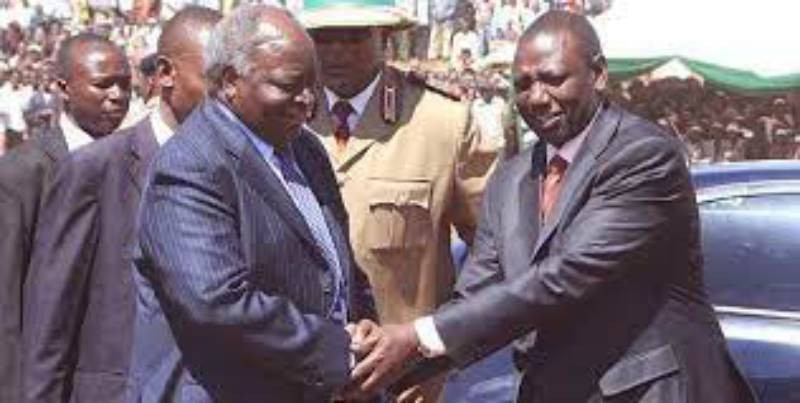 President William Ruto has made payment of taxes his administration's top priority as part of his quest to wean the country of expensive loan borrowing.
For starters, he has given the Kenya Revenue Authority (KRA) a target of increasing tax collection by Sh600 billion by the end of the current financial year. The National Treasury has similarly come up with budget proposals to expand the tax net in the 2023/24 financial year to finance development projects and other government programs.
One of the proposals that have generated controversy is the integration of the KRA tax system with the M-Pesa platform to monitor digital cash transactions to catch tax evaders.
It is not the first time Treasury has come up with a similar plan, but it has always been dismissed as not practical.
For one, it is an invasion of people's privacy. Two, it is also the case that a huge part of money transacted on mobile money platforms is personal income earned by M-Pesa customers.
We agree that payment of taxes is a constitutional obligation, a moral and development issue.
However, netting more taxpayers will need a more realistic approach if it is to succeed.
It is a fact that Kenyans are the most taxed individuals worldwide. Imposing more taxes and taking a bullish approach will most likely be counterproductive at a time millions of ordinary citizens are grappling with a high cost of living in an anemic economy.
President Ruto should borrow a leaf from President Kibaki who prioritized growing the economy and making life easy for Kenyans through different interventions even as he encouraged them to pay taxes.
It is at the time that KRA came up with the slogan, Kulipa Ushuru ni Kujitegemea, which Kenyans proudly embraced.
By also ensuring equity in tax payment, he succeed in raising total tax collection from Sh250 billion in 2003 to over Sh1 trillion by the end of his tenure.
Kibaki also ensured efficient tax expenditure that saw the country implement infrastructure development, and free primary and secondary education, among other programs with minimal donor support and borrowing.
Celebrate Easter in style with our KES999 annual offer