Premium
New BBI? MPs face tall task this year as Ruto looks to amend Constitution, make bold reforms
Politics
By Eric Nyakagwa | Jan 9th 2023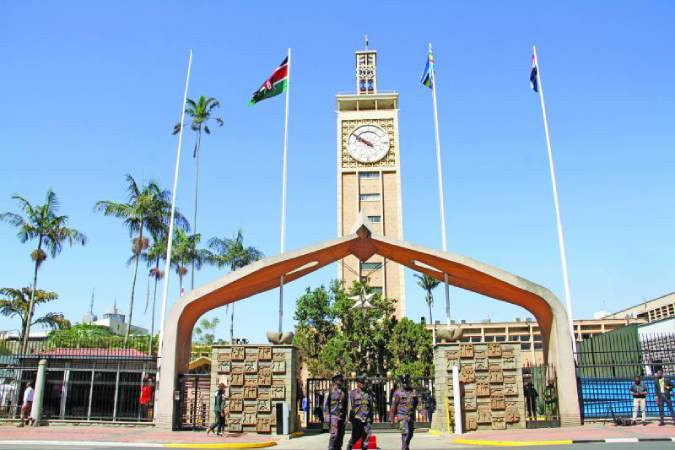 From whichever point you stand, proposals to amend the 2010 Constitution are most likely to dominate parliamentary debate in the course of this year.
On one hand, President William Ruto last month wrote a memorandum to the speakers of both the National Assembly and the Senate proposing changes to the Constitution to create the office of Leader of Official Opposition, address the implementation of the two-thirds gender rule and anchor various kitties in the hands of MPs.
While the National Treasury was pushed by MPs to release funds Sh2 billion to the National Government Constituency Development Fund (NG-CDF) on December 30 despite the matter of its constitutionality still pending in court, Ruto voiced support for a Constitution Amendment Bill that seeks to entrench it in the supreme law.
Other kitties are the proposed the Senate Oversight Fund and National Government Affirmative Action Funds.
However, despite detailed explanations on why he wants the Constitution amended, critics have accused him of trying to reintroduce the Building Bridges Initiative (BBI), which he strongly opposed, but this time by hiding behind the veil of a parliamentary initiative so as not to run court to the Supreme Court verdict that found the process unconstitutional by dint of President Uhuru's involvement as a proposer.
Nairobi lawyer Morara Kebaso, who was in the team that challenged BBI at the top court, said it is likely that issues around the NGCDF will take much of MPs' time once they return from recess next month, even in the face of the struggles ordinary Kenyans are facing.
Raila and Kalonzo appear keen to exercise 'Samsonian Option'

Raila hints at return to protests over high cost of living

World Bank wary of Kenya's Sh277 billion Eurobond repayment burden

Ruto calls for prudent discourse on Finance Bill
"In my view, they will be busy with attempting to amend the Constitution to entrench NG-CDF. What they should be focusing on is the high cost of living but they probably won't," Kebaso told The Nairobian.
Multimedia University of Kenya lecturer Kipkirui Kap Telwa says he expects the contents of the memorandum to be prioritised by MPs allied to Kenya Kwanza Alliance.
He also says anchoring the Hustler Fund in law and providing more funds for the second phase is likely to be a priority for the Ruto administration but adds it needs close monitoring to ensure its success.
Away from Ruto and MPs, while Azimio leader Raila Odinga led opposition to the President's proposal, terming it hypocritical since it mirrors what was contained in BBI, he has not ruled out constitutional reforms this year.
Stay informed. Subscribe to our newsletter
Some in his corner see Ruto's proposal as part of a strategy to neuter a restless Raila, whom the President says has effectively been excluded from meaningful political participation and forced to rely on minority House leaderships to perform the function of oversight" due to entrenchment of a presidential system of government in the 2010 Constitution.
In his New Year message, Raila said he looked "forward to a robust conversation on ways of how to improve our constitution and governance institutions."
Consultative forums
The ODM leader is expected to embark on nationwide consultative forums later this month, which could yet end in demands for a people-led constitutional amendment push.
But during a joint media interview on Wednesday, President Ruto said he is not seeking to create an office for an individual but as a wider part of ensuring the government is held to account.
He similaly wants the standing orders amended to allow Cabinet Secretaries to attend sittings and provide answers to questions aimed at their dockets.
This is also the year when MPs consider and pass proposals in the Ruto administration's first annual budget against projections for a slower 5.2 per cent growth of the economy this year amid continued global and domestic shocks.
With the government expected to present a supplementary budget as soon as MPs reconvene, Kap Telwa says areas likely to be the focus include funding for education programmes, including the Competency Based Curriculum (CBC) transition and TVET institutions.
With little wriggle room, President Ruto has prioritised reducing Kenya's debt burden, cutting back government spending and allocating more resources to fulfilling campaign promises, dubbed "The Plan."
There is also a plan to cut Sh300 billion from the 2022/23 budget as part of austerity measures announced by Ruto.
The National Treasury has already indicated it will make tax proposals that will facilitate the achievement of the government's objectives in agriculture; micro, small and medium enterprises (MSMEs) economy; housing and settlement; healthcare; digital superhighway and creative economy.
Treasury Cabinet Secretary Prof Njuguna Ndung'u, in inviting public participation last year, said he also expected proposals on regulatory reforms, revenue administration reforms, and any other measures that may enhance macroeconomic stability and reposition the economy on an inclusive and sustainable growth trajectory.