I was warned about dirty politics, says Wavinya Ndeti
Politics
By John Muia | Jun 20th 2022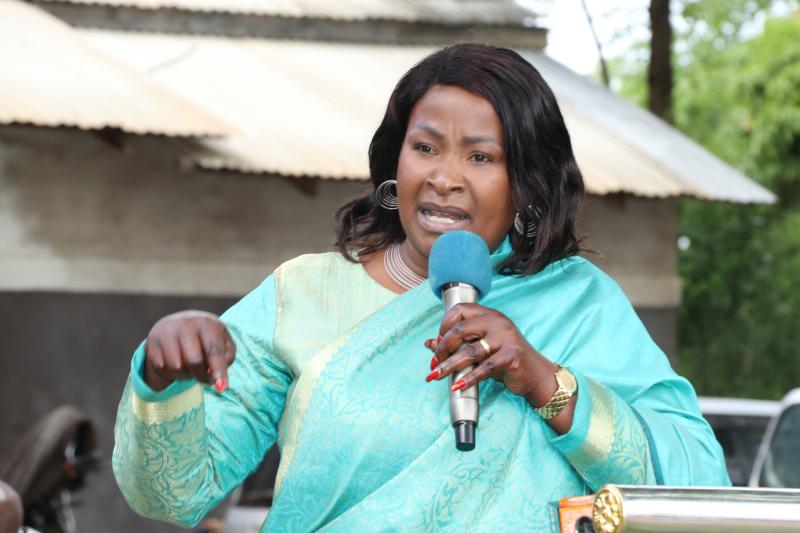 Candidate for Machakos County Governor seat, Wavinya Ndeti has been granted powers by Electoral and Boundaries Commission (IEBC) Dispute Resolution Committee, to pursue her political dreams.
Wavinya who had had been put on the spot by two Machakos voters, over the validity of her academic qualifications, claims her opponents were in panic mode and were simply were trying to distract her.
"This is a normal distraction. The court has done its part and I have no beef with anyone. At the end of the day, the case was dismissed," she during an interview at Spice FM, adding that when she entered politics her parents had told her about pitfalls.
"My parents used to tell me when in politics just know people will try to get to you. People will talk about so many bad things about you but let it get to one ear and get out in the other ear. Do not keep these things in your heart," she said.
The former Transport Chief Administrative Secretary said she doesn't care what people do to her because she has been brought up well.
"I think how my parents groomed me made me very strong. I am a prayerful person and I do not encourage tit for tat stuff," she said.
Wavinya has previously served as Kathiani MP in 2008-2013 and contested in 2013-2017 and 2017-2022 for the Machakos Governor Seat.