People see my success but not the effort and hard work behind it- Igathe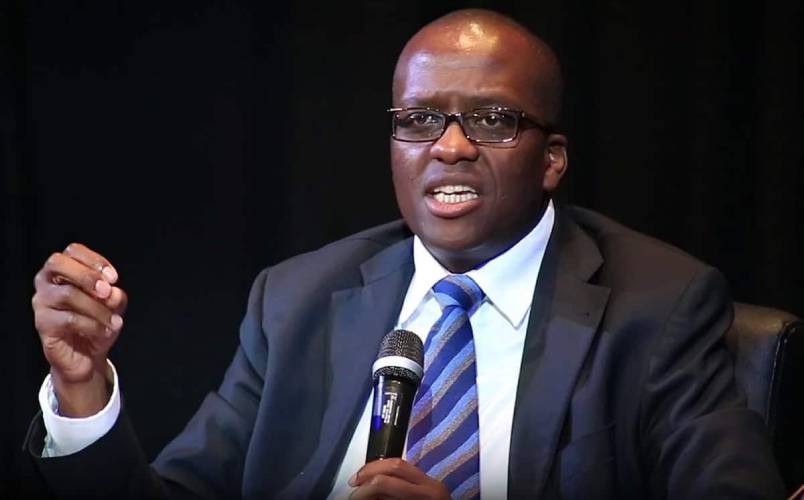 POLYCARP IGATHE surprised many when he entered the governor's race almost at the last minute. The former deputy governor says joining politics is spiritual for him:
Are you the chosen one or a strategic disruptor?
I announced my interest to be Nairobi's governor in 2017 when I was running for deputy governor. I stepped down from a chief executive role then. I am now stepping down from a group chief commercial officer role to finish what I started. Timing is everything, there is no need to start talking about elections and campaigns when it is not campaign time. Kenyans are exhausted by the fact that politicians are politicking all the time. Starting campaigns before their due time is like wearing clothes that are out of fashion. I think it's naïve to start campaigning over Christmas last year.
I hope I am the chosen one by the people of Nairobi. I am nobody's project. The only conversation I have been having is on billboards asking what Nairobians want. I am not imposing myself on people. People want competent leaders, not confident leaders.
Why did you decide to join the race on a Jubilee ticket a few days before Jubilee has to choose its candidate?
I think true Jubilee followers know I have been in the race. I am not new to politics or leadership. What I have done is to pronounce that I am a candidate with my own mouth.
I have been strategic. You can't blame someone for showing up. What is the right time to come? I just believe it's God's time and I come to serve.
Rumour has it that your candidature was manufactured from State House?
Our party leader sits in the State House. He is the president of Kenya, so for sure there are conversations that are taking place at the leadership level about the City of Nairobi, which is 40 per cent of Kenya's GDP. The president has also made resounding demand for a competent executive to run Nairobi.
You intend to bring your expertise as a business professional in governing Nairobi. The last time you took a leap into leadership, how was the transition?
Nobody knows the problem of Nairobi as close as I do. Time has vindicated what I saw. The information I provided to my party to fix things is what brought NMS. I didn't have to do it in public, there is a lot more I did quietly. The best work in life is done in silence, not with a lot of noise.
History shows you always have stop jobs. Are you putting blood and sweat into this race?
I hope we are not trivialising success and the effort that goes behind success. People consider me successful but I don't think success is a destination. Success is a journey.
Personally, I do not think you should be desperate to be a politician. We shouldn't argue that you need to have nothing else to do to become a politician. I am speaking to my integrity. I left a political position as deputy governor, straight to become a senior executive in a bank.
Netizens wonder if anyone has ever seen your CV, how many times have you applied for a job?
This is the third time I am applying for a job in my life. The first time I applied to be management trainee in Coca-Cola, then I applied as deputy governor of Nairobi and now, I am applying as the governor of Nairobi. Private sectors have headhunted me all through. I was a CEO at 29 years. I stepped down from Equity. My boss then gave me seven appointment letters before I accepted his appointment.
The arena of politics puts you in bed with partners you haven't chosen. How will you manoeuvre this?
When I was managing director at Vivo Energy, I was very surprised by an encounter. A plot of land owned by the company behind Adams Arcade was just stolen by some powerful people. We went to them and asked if we could offer it for sale at market price. They told us off because they had the land and the power. That is the day I decided to run for politics.
Nairobi is a 45-year problem because it has its owners. Nairobi needs somebody who collaborates and brings people together to create solutions. I am not coming as a face on a billboard looking down on Nairobians. I am not an armchair politician.
I had a life-changing experience in Naivasha and that's why I am in politics. To me this is spiritual, I always believe I need to do something for my God because he has been too kind to me.
If the individuals who are responsible for the rot that you speak of have the backing of powerful people, can we then assume that you have the backing of even more powerful people?
No, when I went in I thought we had a formula for Jubilee. The biggest problem in Kenya is that the capital city was always in the opposition party's hands.
Some of the things you mention have been done like the creation of the NMS. Are they not a factor of the lapse of the government that you pulled out of?
I was only in office for six months. NMS was created with my input. I left but it was to respect the power of the people - Article one of the Constitution. I went out with a lot of intelligence.
I audited the regime of Kidero during the assumption of office. I advised Sonko that we draw a line in the sand first before we take over anything. If you read the report of the Auditor General, it is seminal and has really helped Nairobi Metropolitan Services.
You are not a stranger to the ills of Nairobi, how is your influence going to breach the gap on the disconnect in Nairobi?
Nairobi is a tale of two cities. A tale of hope and despair and it depends on which side you are sitting in.
The thing we need to change is our spirit and also get rid of these fellows called cartels. I have worked in Nairobi CBD for six months. I saw talent. I saw diamonds but they have nobody to lead them.
Actually, Nairobi still has the colonial vestiges, where colonials lived, people continue to live well; where Africans lived, people continue to live in despair.
Do you then mean you are going to collaborate with these cartels who have been running Nairobi?
I am not going to work with them. I did not resign from Nairobi. They are the people I resigned from because I realised the cartels came in quickly into office when we got elected and I withdrew.
I am putting them on notice. I will not take any money from them, I refused to be financed even the last time I ran for office. I was never consulted when a cabinet was formed. The cartel formed it. That is when I knew the cartels of 40 years ago were back. They are also in our party and we have to get rid of them.
If you continued to pull strings on how Nairobi is run, can we then say you were behind Sonko's frustrations?
No, I am not. I stepped out and Sonko remains my friend. I always say, I am the one who failed to earn the trust of Governor Sonko. Never did I fight him.
Looking at your track record, moving from one place to the other, what guarantee do we have that you will not give into the cartels?
When things got really hot was when I moved out, because they wanted to continue stealing and blame it on me. Nothing stands still, life is about movement, life is dynamic.