The oddity of former Vice presidents Kalonzo, Mooddy Awori not speaking at Kibaki requiem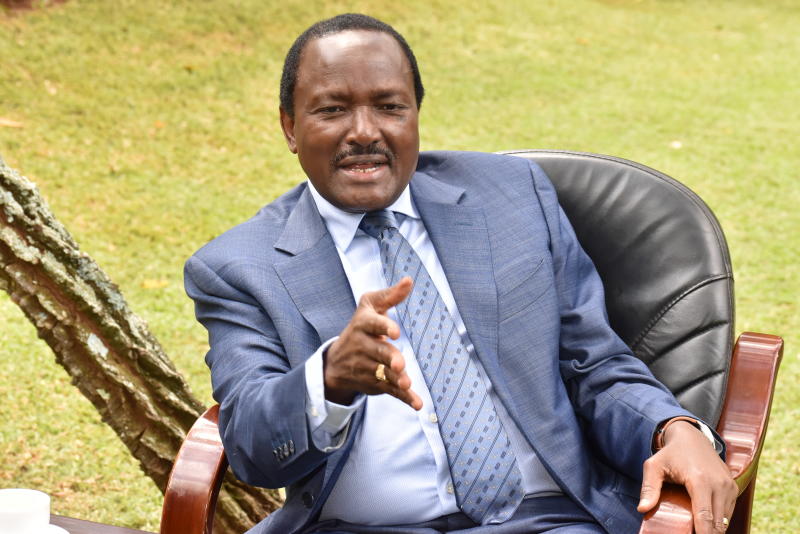 Former vice presidents who worked with the late President Mwai Kibaki were given a wide berth during the state funeral of Kibaki at the Nyayo National stadium. Moody Awori was Kibaki's Vice-President from September 25, 2003 to January 9, 2008 after the death of Kibaki's first vice President Michael Kijana Wamalwa; while Stephen Kalonzo Musyoka deputized Kibaki from January 9, 2008 to March 2013.
Awori and Kalonzo, who were both at the Stadium to bid their former boss, did not get any opportunity to eulogize Kibaki at that forum. Nonetheless, Moody Awori, also Kibaki's schoolmate at Mang'u High School, had paid tribute to his former boss on NTV where he called Kibaki, "A remarkable person, a likable, social and humorous person. I served under his government as an Assistant Minister for Home Affairs and also as his vice President. I was older than him but he remained my boss. I was his elder brother and our chemistry worked well,'' said Awori.
Speaking on KTN News earlier, Kalonzo eulogized Kibaki as a selfless person.
"Kibaki is an iconic father figure in this nation; I had the singular privilege of serving as the Vice President. There are very few leaders even in the African continent with the spirit of selflessness and a singular sense of purpose to their people," he said. "He would get the nation laughing by using language that young Kenyans would not be allowed to use. Mwai Kibaki's death is a big loss to Uhuru Kenyatta. When I left Parliament, I was the second longest serving member of Parliament after Mwai Kibaki before the promulgation of the constitution.''
The programme which was conducted by the Catholic Church barred speakers from making any political statements during the service at Nyayo stadium on Friday.
"We wish to request that we shall have no political overtones or politics," Archbishop Philip Anyolo said.
Bishop Martin Kivuva added that, "It was the desire of the family of this great statesman that today's sendoff of this great statesman our dear beloved President Emilio Mwai Kibaki should be free of any political speeches. The Catholic Church endorses this desire fully as we have been trying to keep our places of worship only for God."
During the programme only three politicians were allowed to make speeches. The former Prime Minister Raila Odinga, the deputy President William Ruto and the President Uhuru Kenyatta.
When he rose to speak, the former Prime Minister Raila Odinga argued that it was impossible not to speak politics at the sendoff of a politician.
"My plight today is like that of a father of a padre who is asked to eulogize a bishop but not to talk about the bishop's religiosity or religion. I don't know how you eulogize a politician without talking about politics," said Odinga.