Politics notwithstanding, it's the forehead, not foreskin that matters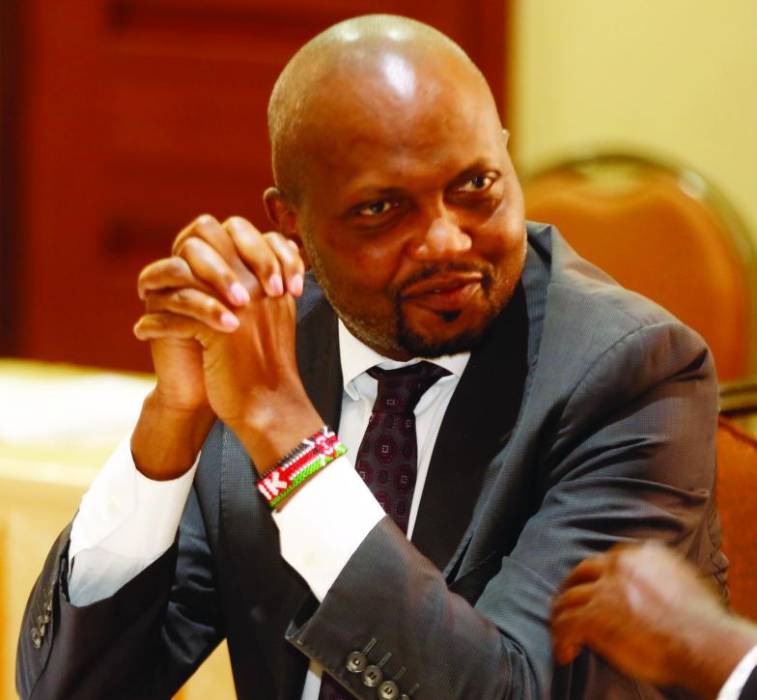 What is our morbid fascination with penile issues and decorations?
Every so often you will hear that someone is not decorated. That they are, accordingly, not fit for some forums or responsibilities. Genital decoration is not the kind of stuff you want to waste your time thinking about. Not especially when there are so many other things to engage your mind.
Yet having written about the beard as the ultimate external badge of manhood, and with renewed political focus in my country on male genital decoration – or mutilation, however you see it – the temptation to reflect on this sacred department is difficult to resist.
You would say that genitalia belong to the private space, a no-go zone that should be left alone. Yet some politicians have been known to wonder aloud, and in crowded public spaces, why some in their class have retained full membership. Conversely, others wonder why some are obsessed with their private space. Kenyans have heard it said that oaths have previously been taken to lock out of leadership those who have not tasted the circumciser's knife. "Why is a fellow man interested in my genitals?" An alpha male Kenyan politician has quipped time and again.
By the same token, we would want to wonder why that department should be the object of adornment. For decorations are about feeding the eyes. Who is going to appreciate your private decoration? Yet, it is true, decoration of the no-go zones is easily as old as humankind has decorated anything. Circumcision is itself a form of decoration, away from other cultural significance that it may bear across different communities. In some communities, the songs that they sing in jungle roadshows that precede the operation anticipate a beautiful new object. And they go on to lavish praise on it and what it could do.
Yet other civilisations have through history found circumcision to be uglifying. Such civilisations have celebrated the full male member as an object of worship. Ancient Greeks thought that the often insulted foreskin was a beautiful piece of divine art. They looked down upon their neighbours who hived off this skin. Among such skin removers in the ancient world were Ethiopians, Egyptians and Syrians. The Greeks saw their removal of the foreskin as penile reduction. They rejected religious and bloodline explanations and justifications for such abridgements of human anatomy.
Desmond Morris of The Naked Man fame (2008) has it that the Greeks enjoyed display of their full manliness. He writes, "During gymnastics and when competing in Olympic Games, Greek athletes were completely naked. The Greeks saw nothing wrong with the display of male genitals, with one exception. During wrestling bouts or other vigorous activities, there was the risk that the glans might become visible if the foreskin was accidentally pulled backwards.
"Because the sudden emergence of the glans was associated with sexual activities, they were at pains to emphasise the non-sexual nature of their athletics. They took steps to prevent this display. They did this by tying a cord tightly around the terminal part of the foreskin, making it impossible for the glans to emerge from hiding."
But if you think that penal decoration is that significant and that it should be flaunted about, try going New Guinea way. Here, men show their masculinity by dressing their genitalia in gourds, the shape and size of huge carrots. They amble in the countryside naked, just so you can see. To boot, they may add on shells and other decorative paraphernalia that drag down the man. And a man who is a man may have several sets of these penile accoutrements, which are changed from time to time, just as other linen which some other cultures associate with these zones.
As for those who think that they are men among men, they may wish to try the polished bones, wooden sticks and feather quills of the Dayaks of Borneo in Southeast Asia. A hole is bored right through the male member from left to right. A polished bone, a piece of wood, or a quill may be inserted through the hole, for daily wear.
But it gets even better, does it not? A metallic rod — silver, gold, or whatever — may be pushed through this hole as part of daily wear. Besides, a small pebble is screwed at each end. Now you are ready to step out and display yourself to the world as a real man.
Pride of circumcision among the Aborigines of Australia makes what we pride ourselves in, in East Africa, child's play. According to Morris, after the removal of the foreskin, what is left of the male member is split almost into two vertically, from the cape.
Four or so years later, they will return to it, with more outrageous operations. They excavate the underside of the member, puncturing the urethral tube in a variety of places. They leave it with several points of leakage, on whatever occasion. A bit of jewellery may go with it, post that, for decorative purposes.
These penile decorations are not exclusively African, or "Third World." Abhorrent stuff, you would say. Yet men are not about to stop taunting others over this skinny matter. Regardless, most in Africa are yet to join the top league of those who understand the meaning of decoration in these spaces.
Morris tells us of no less than eight different styles of jewellery for these mutilees by 2008: "The most traditional of these was the Prince Albert. Worn by Queen Victoria's husband, it originally consisted of a so-called dressing ring, attached to the member, which was then strapped to the thigh, to maintain the very smooth line of the very tight trousers that were fashionable at the time. The Italian dictator Benito Mussolini also wore a Prince Albert and had a hole cut in his pocket so that he could reach it with his hand, to play with it in times of stress."
Manliness, decoration, mutilation, stress and all that, the factors informing genital modification are not just about to go away, as is the debate.
But now you know something else. Just watch out for who is nervously playing with their pocket. It could be stringed. At least that is something, beyond the usual diatribe, is it not?

— Barrack Muluka, PhD,
is a strategic communications advisor.