Women face sexual abuse, discrimination for engaging in politics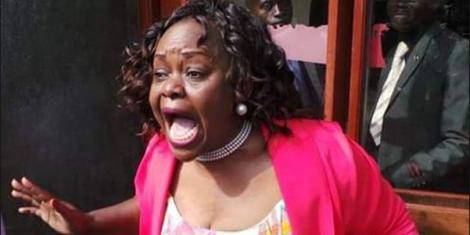 Brave is the woman who ventures into Kenya politics. It is a dirty game where they are exposed to sexual harassment, assault and verbal and online abuse.
As recently as 2017, Suba North MP Millie Odhiambo's house was burnt down and her bodyguard murdered during the general elections.
Millie, for the record, is no pushover. A feisty lawyer politician with the smarts to tango with the best on the floor of the House, she has no qualms clenching her fist and hopping into a political fray if the need arises.
But her warrior blood notwithstanding, she has accused a male colleague of attempting to pull off her knickers during a heated debate in parliament and has also had to contend with hateful remarks, ironically including from fellow women, about her childlessness.
Before her, the great environmentalist, human rights crusader and politician Prof Wangari Maathai endured physical violence, arrests and crude reference to her marital status (she was a divorcee) during the quest for multi-party politics.
Not surprisingly, childlessness and marital status rarely arise where male aspirants are involved.
Former nominated MP and ambassador Tabitha Sei literally saw fire when she challenged former powerful Cabinet minister Nicholas Biwott. Time and again, goons prevented her from presenting her nomination papers.
In a previous interview with this paper, Renowned conservationist Dr Perez Olindo who ran for parliament twice recalled a heinous incident involving a female aspirant that he says traumatises him to date.
"There was an ugly scene when she attempted to address a rally. Our opponent's youth wingers surrounded that woman. They were shouting while she was being raped in broad daylight. That primitive thuggery disgusts me to this day..." he said.
This sort of violence against women silences their voices in politics and decision-making. While Kenya's Constitution demands that at least 33 per cent of parliamentarians should be women, currently only a dismal 9.8 per cent of Kenyan parliamentarians are females, compared to Rwanda's 56.3 per cent, Tanzania's 36 per cent and Uganda's 35 per cent.
Other issues affecting women include gender, cultural and social stereotypes and lack of campaign resources.