Nairobi minister blasts rivals for calling her uncircumcised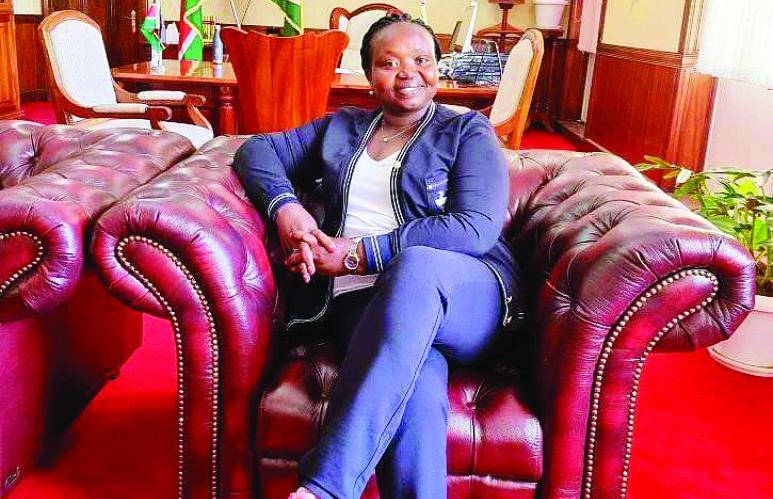 Months into the General Election, politicians are trying their best to woo the voters and spoil for their rivals.Some of them go to the extent of hitting competitors below the belt in the hope that it might work for them.
For instance, the issue of circumcision has never failed to resurface for both men and women candidates despite advances in sexuality.
This is what Nairobi County Executive for Devolution Vesca Kangogo encountered last week at her rural home where she is eyeing a political seat away from the city.
Apparently, some rivals have been spreading rumours that the CEC, who is eyeing the Uasin-Gishu governor seat, did not face the knife, a sensitive issue among Kalenjins.
But last weekend, Kangogo told off those spreading the rumours questioning how they came to know about it.
"I have heard them talking about that. How did they know it? You think being a minister in Nairobi without going through it is a joke?" Kangogo posed while addressing mourners in Kalenjin language.
She added: "Nairobi is tough. In fact, I manage 17 sub-counties and 85 wards…and I have been in governments of (Evans) Kidero, (Mike) Sonko, (Mohammed) Badi and now (Anne) Kananu so that not supersedes circumcision."
Kangogo said her leadership skills cannot be compared to the age-old vice thus rivals should up their game.
"I was the first Kalenjin woman to attain first class honors at Kenyatta University and the four year period was better than what the rivals are dragging me into," she said
This is not the first time political competitors are using the knife as a political tool against each other.
Five years ago, another leader in Nairobi told off his rivals, saying his wife was happy with him.
"They want me to get circumcised yet I sleep with my wife daily and she is happy. I will block many people on social media if they keep hurling insults at me," he said.
Kangogo first vied for the Uasin Gishu seat in 2017 but lost to Jackson Mandago.