Incompetence, bad leadership create perception that Nairobi is hard to govern- Tim Wanyonyi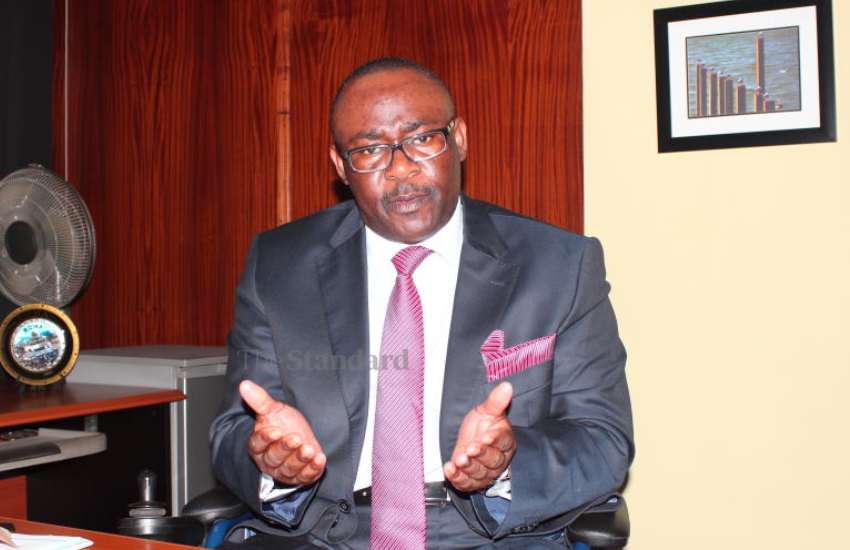 Westlands MP TIM WANYONYI speaks to The Nairobian about noise pollution in Nairobi and how to make the capital city a 24-hour economy.
Do the achievements of the Nairobian Metropolitan Services (NMS) and Lt Gen Badi reinforce the argument that Nairobi should be run by a Cabinet Secretary and not an elected governor?
NMS has done very well but as it is, the NMS is accountable to the President because he is the appointing authority. Nairobians chose to have a county assembly with the executive of the governor as the managers of this city. What elected leaders must do is provide leadership and do the right things so that people can have confidence in them.
Many Nairobians vote in their rural villages. Why don't they care who manages where they live and work?
I think the people of Nairobi are very frustrated because of what has been happening here. But I want to tell them that we can revive it, make them enjoy living, working, and relating with their city.
Some argue that the capital city should be moved to a new location because what we have is a total mess...
When you have a problem, you don't run away from it -- you fix it. Yes, we can relocate some government functions from Nairobi to other cities like Mombasa. This has happened in other countries and Nairobi can still remain a commercial and business leader in the region. South Africa has three capital cities with the three arms of government sitting in different cities. We can also have a metropolis around Nairobi that can still provide some of these functions.
Why is Nairobi more difficult to govern than, say, Homa Bay?
Nairobi is not difficult to govern. There are people who believe that Nairobi 'iko na wenyewe'. But I don't want to believe that Nairobi has only people who are so incompetent that they cannot manage their own affairs. Nairobi is one of the safest cities in Africa and it is for us to make sure that we put the little things that are not working for us in perspective.
If you became governor, how would you improve the lives of persons with disability?
When I become governor, I will make sure every Kenyan, with or without disability, rich or poor, is given equal opportunity to participate in anything they went to do. We shall provide room and an environment for people to do business and other things they want to do. The law is also very clear that five percent of all appointed positions should be given to people with disabilities and that we must provide infrastructure that is friendly to people with disabilities.
Because of alcoblow and closure of pubs by 11pm, a 24-hr economy is pipe dream. How do we resolve this?
I think a 24-hour economy is still doable if we improve on security and provide an environment for people to operate for 24 hours. We must also ensure that the city has a well-groomed environment with the markets secured and that people can travel with ease from home to work and from work to home. If we have public transport that functions round the clock, it will give confidence for people who want to come and do business at any hour.
What are the first five things you would do if you became governor?
I first want to work on issues of the environment, minimise corruption and completely minimize it and ensure that taxes and revenues are properly utilized and services provided for the people. I want to make sure that housing schemes are affordable and accessible to Kenyans, even those of low income. I will also be keen on the security of the city. People who visit or live in the city must be safe.
It is so hard to find your way in Nairobi even for those born and bred here...
Correct. The mapping of Nairobi is not up to scratch. There is no proper signage to give people direction and we will ensure that this has been fixed to make navigation easy within the city. This will help in positioning Nairobi as a tourist destination for people who travel around the world. Nairobi has historical sites that have not been properly utilized like in other cities like London.
Our politics is tribal. Do you have the numbers?
Yes. I believe I have the numbers. Having been a member of parliament in a very cosmopolitan constituency in Nairobi, I have traversed through the community and have been able to persuade people of different communities as their leader and not a tribal leader. I want all Nairobians from whichever community to see me as a Kenyan who means well and will provide able leadership.
School going children in Nairobi wake up at 4 am and get back home at 6 pm. How do we fix this?
Once we fix the transport sector it will be easy to move around. Another thing I realised is that parents have no confidence in the schools around them. You will find a parent living in Donholm taking their children to school in Lavington which makes them spend so much time in transit while going to school and coming back home. It is only understandable if it is a special school for your child. I believe it is good to also allow children to walk to school because even school buses spend so much time on the road. Our children are suffering because of this pressure. They are overwhelmed.
The city is noisy as hell. Churches, racing bikes, loudspeakers at every business entrance...
We can fix this because the laws are there and the people who are failing to implement the rules. Why would anyone make noise around a hospital or around a school? This is a mess that we can enforce quickly.
What is your view about taxing bottled water in a country where tap water may not be fit for drinking?
Water has become a business and as much as I would have wished that it be zero-rated, these are people who are enjoying doing business within the economy of Nairobi so they must be able to provide some revenue. Some of these bottled waters are more expensive than a bottle of soda so they must meet some requirements for that business.
?