Loophole in Integrity Act allows corrupt individuals to run for office again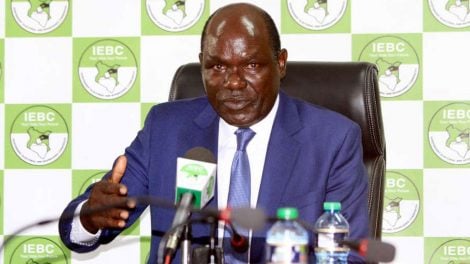 They were either convicted for turning public coffers into private property or are suspected to have looted millions of taxpayers' money. Others even have pending criminal cases, yet, their faces will be on the ballot box next year — chubby cheeks, evil grins and all, shamelessly seeking re-election to the feeding trough.
That is the story of the Kenyan mheshimiwa; convicted or suspected to be corrupt or to have committed other criminalities but who would be on the ballot because as things stand they are beneficiaries of a legal lacuna. Katiba, which Kenyans overwhelmingly passed in 2010, says in Chapter Six that such Kenyans shouldn't work out their fingers to check across such a person's portrait.
Ideally, such a person should have been struggling to find sleep in a cold cell and not dampening Bunge's plush leather seats with their drool, snoring their way into fat sitting allowances.
Article 73 of Katiba directs that a State officer shall act in a manner that brings honour to the nation and dignity to the office.
"Authority assigned to a State officer is a public trust to be exercised in a manner that promotes public confidence in the integrity of the office," states Article 73 (1) (ii)," it reads.
Further, Article 75 dictates that State officers shall behave in a manner that avoids conflict between personal and public interests and which also avoids compromising public interest in favour of personal interest.
When Kenyans abandoned their beds on the morning of August 4, 2010, they did so to make the above constitutional articles part of their supreme law, in addition to Aware that there was no honour or dignity in being a preying crook, they sought to have corrupt characters barred from holding office.
They tasked MPs with enacting a law that would lead to the high standards of leadership they had envisaged, hence the Ethics and Anti-Corruption Act, 2011 and the Leadership and Integrity Act, 2012.
The idea behind Chapter Six – what is commonly referred to as the spirit of the Constitution – was to ensure that those in leadership would be persons of unquestionable integrity.
Kenya's Constitution borrows heavily from advanced democracies, in which those implicated in corruption don't have to be told to resign. It's the natural thing – a stark contrast to Kenya's situation, where suspected corrupt officials are rewarded with plum State jobs, including as governors and MPs.
Claims of "persecution" by State agencies have proven an effective tool in making them a darling of the masses and end up being elected to office.
The high standards witnessed in the advanced jurisdictions were what Kenyans hoped to achieve; standards that would put selfless servant leaders, always acting in the public interest, in office.
But when they enacted the two statutes, the waheshimiwas were seemingly on a mission to see how low the standards of leadership could go. And in what seems like a way of defeating the law, they created a loophole in the Leadership and Integrity Act that allows one to exhaust all appeal mechanisms to assume any criminal culpability.
Granted, this mirrors the constitutional provision of fair administration action that allows Kenyans to exhaust all avenues of appeal after they are convicted in civil and criminal proceedings.
The effect is that the Ethics and Anti-Corruption Commission (EACC), the body tasked with conducting background checks on prospective State officers, is left punching in the air.
EACC makes recommendations to the Independent Electoral and Boundaries Commission (IEBC) on whether or not to clear aspirants for different elective seats. Ideally, those with questionable integrity would not cut it.
But by allowing such individuals to exhaust their appeal mechanisms, a process that can last longer than Mugabe's term as Zimbabwe's president, IEBC can't block them from seeking public office.
Governors and other policians facing corruption-related charges or out on bail are in a better place given the law considers them innocent until they are found guilty and then, as indicated, after exhausting all avenues of appeal. That means that the IEBC will clear them to contest elective positions. Never mind that such governors have been barred from accessing their offices.